Image: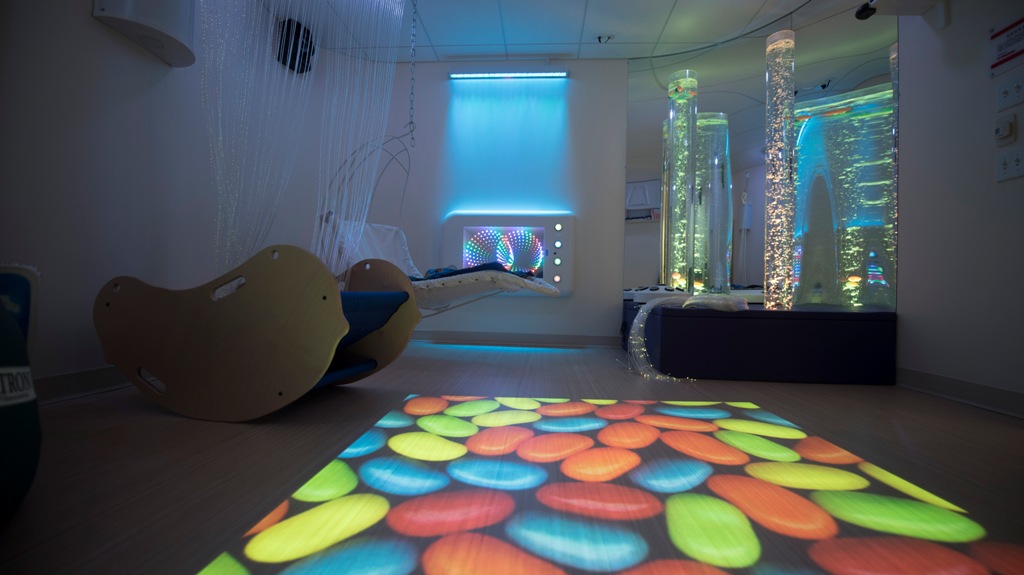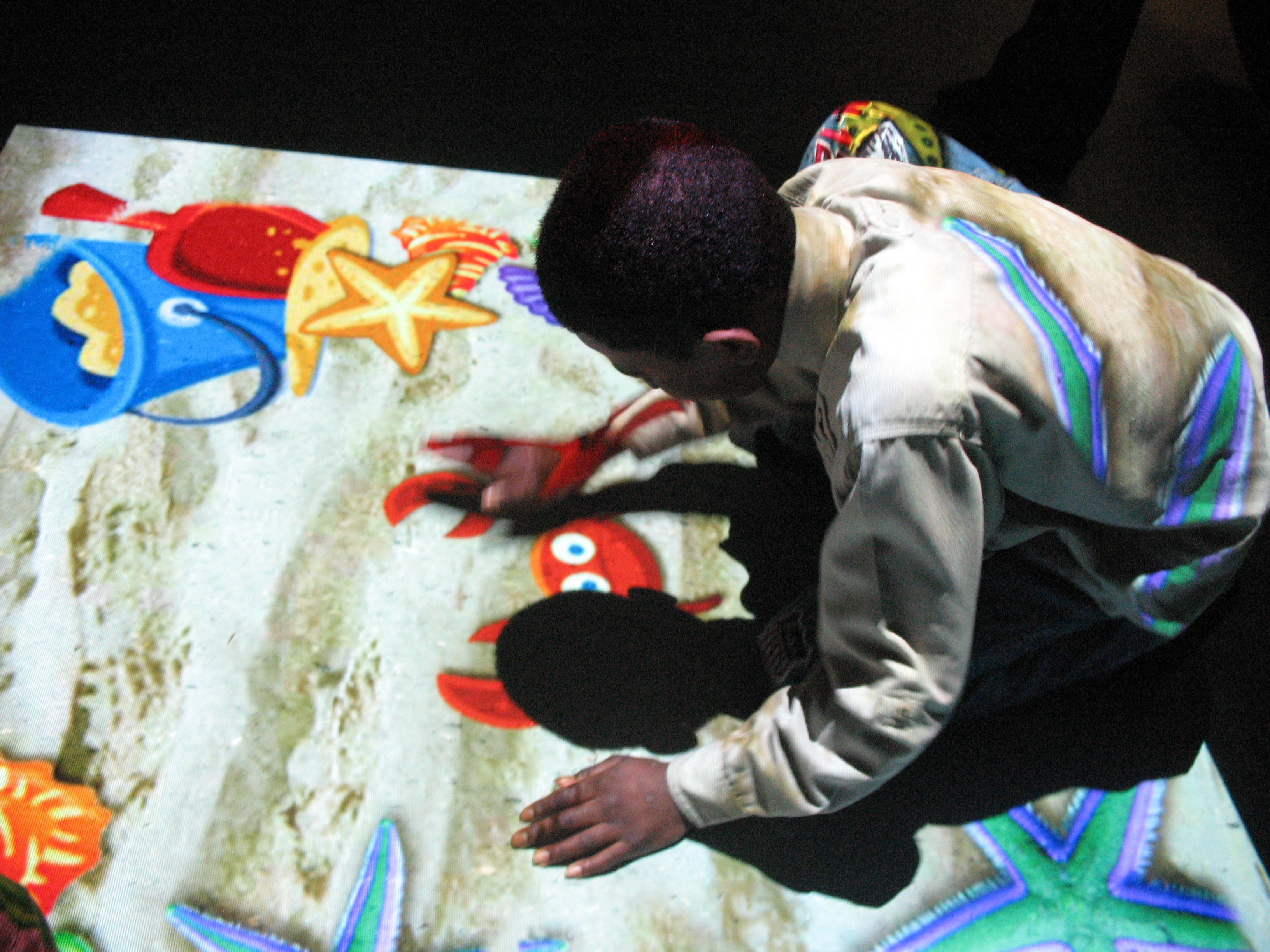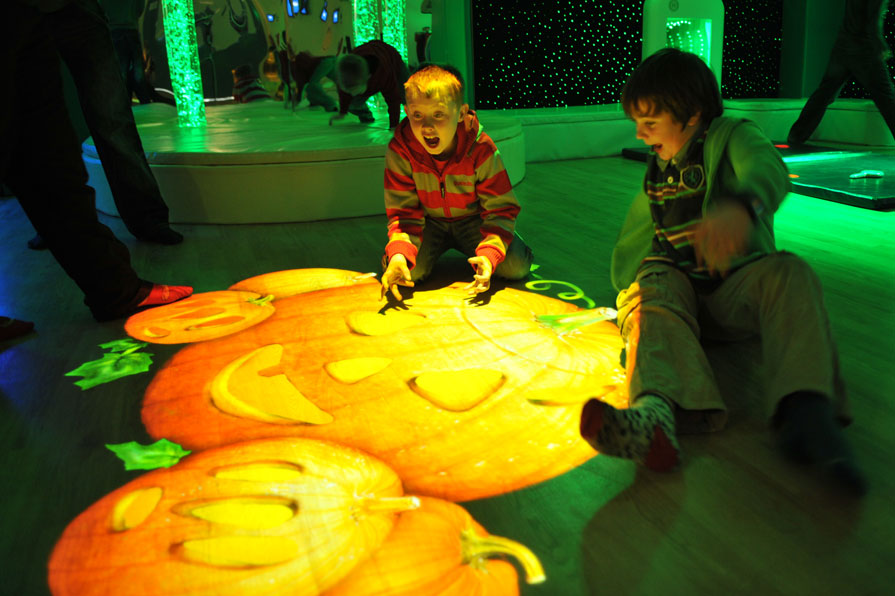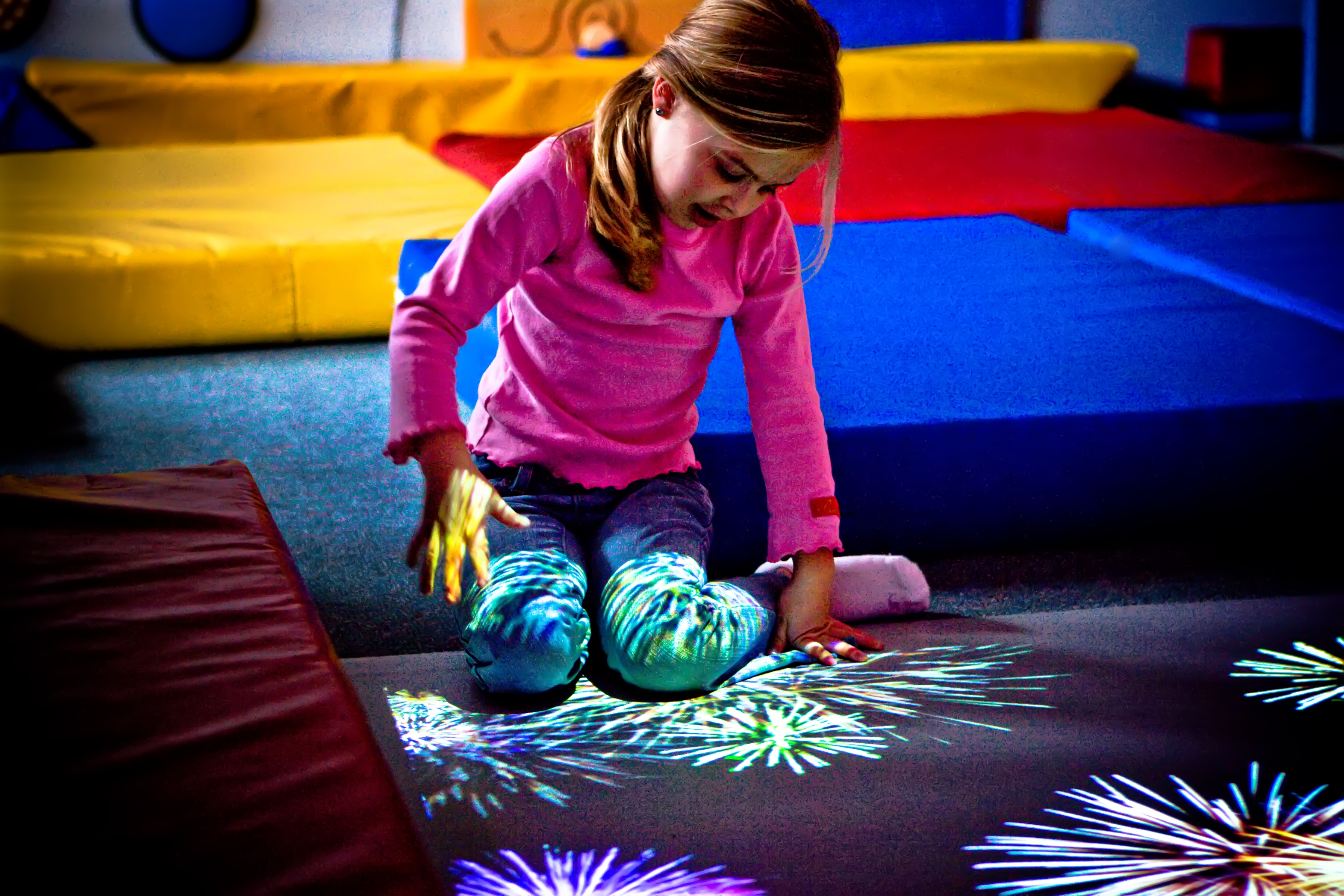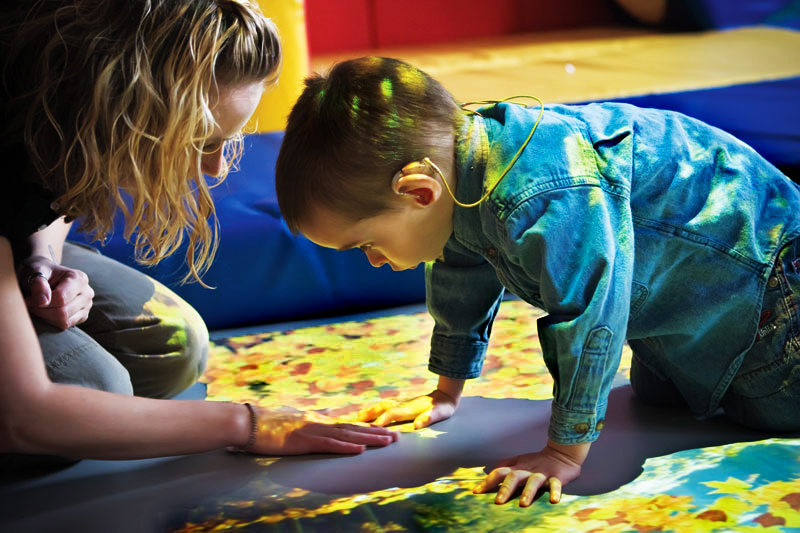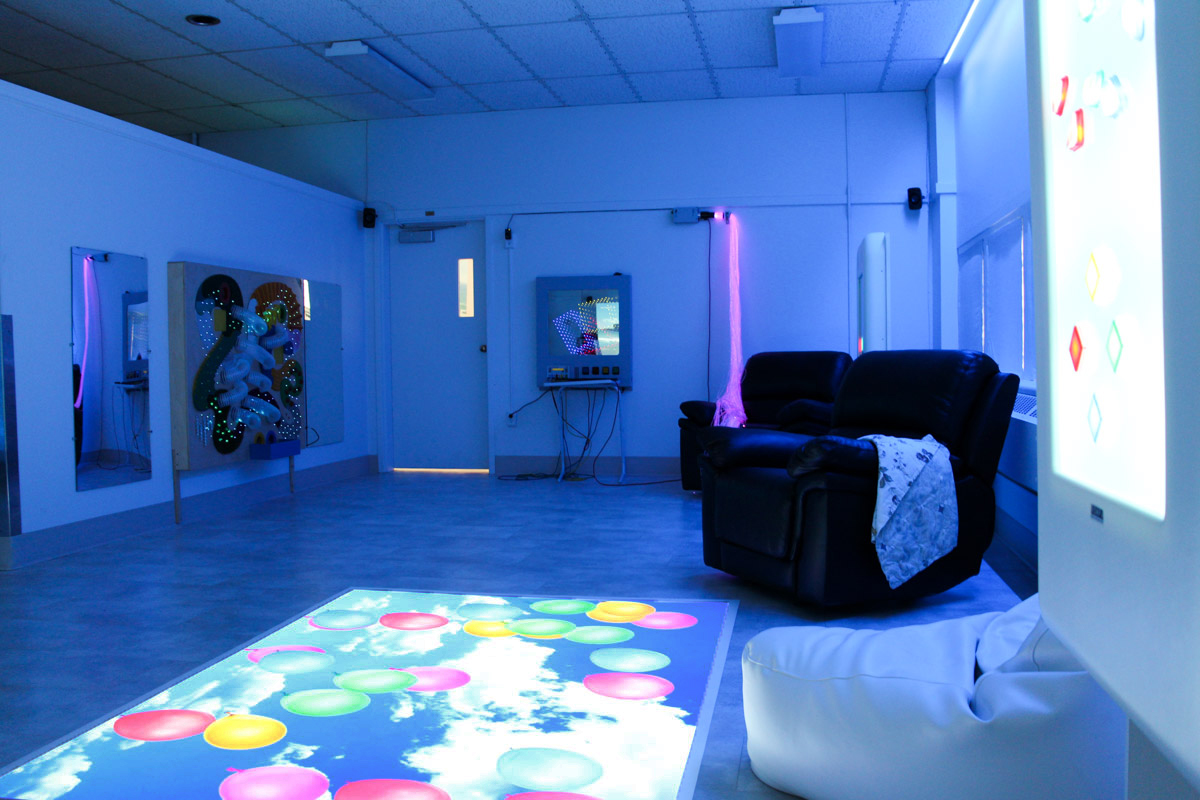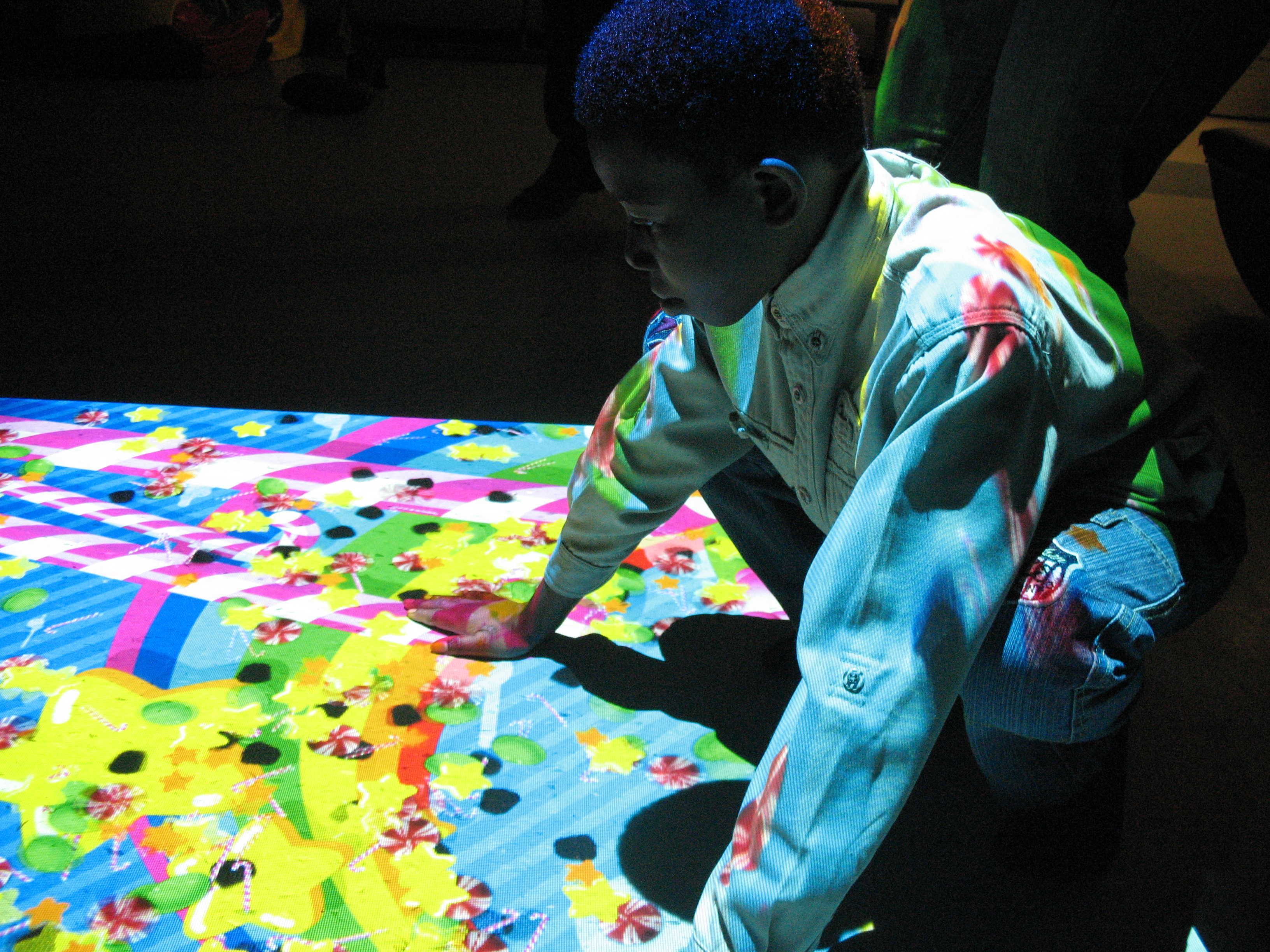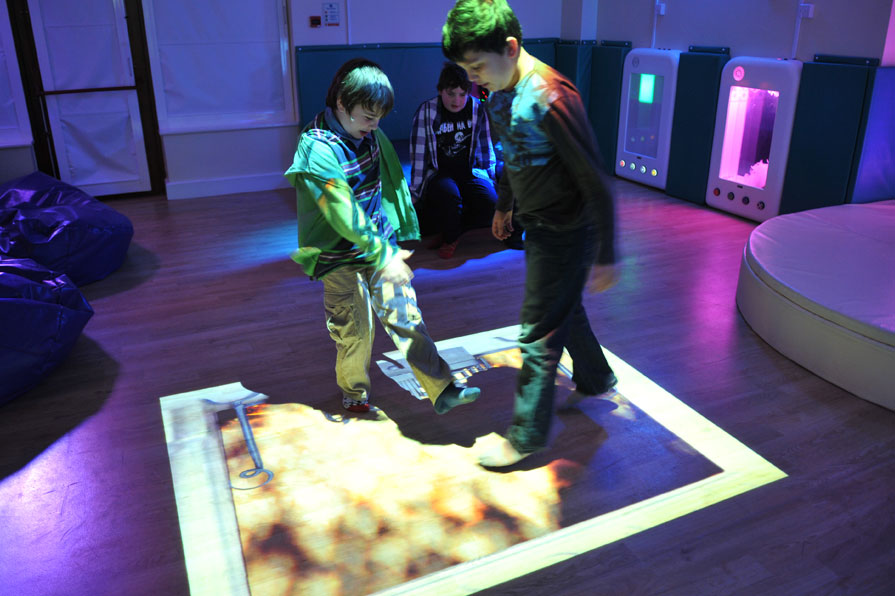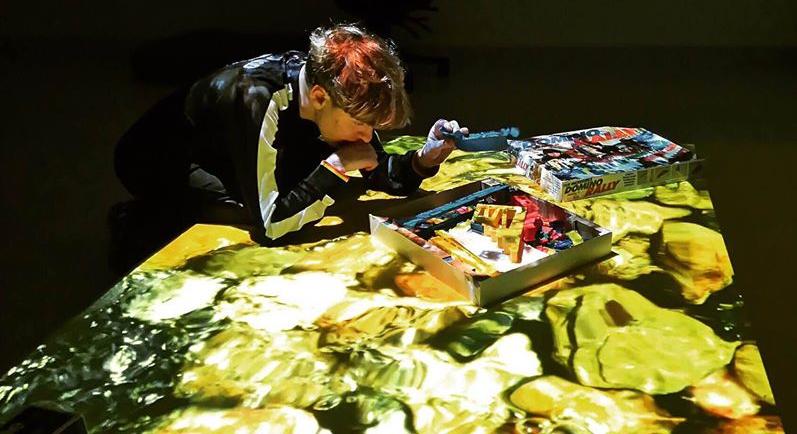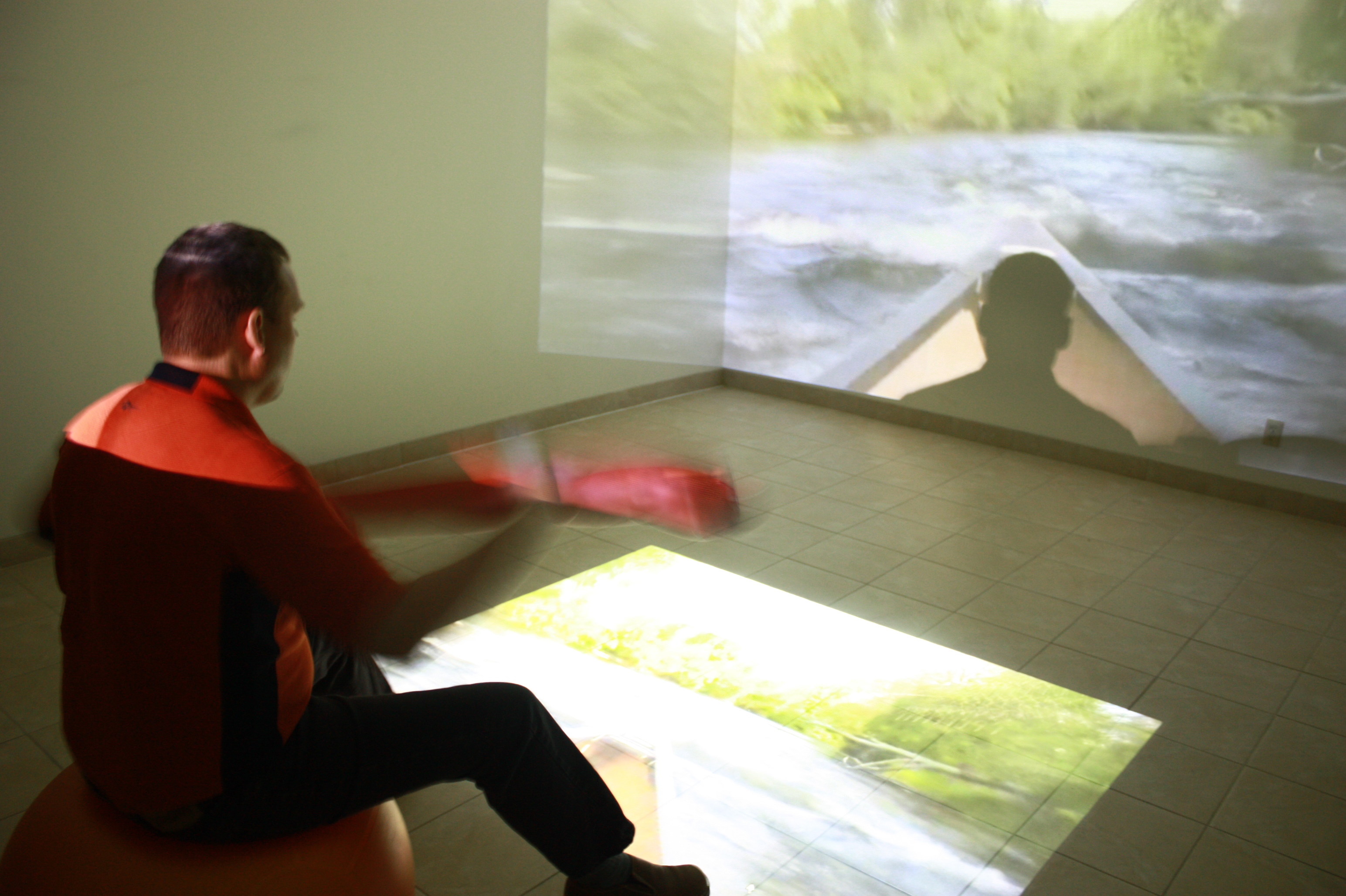 Sensory GroundFX Interactive Floor Projection System

Sensory GroundFX lets patients be masters of their own environment. The Sensory GroundFX interactive display system projects engaging special effects and multimedia games directly onto a floor. Popular in Snoezelen™ and sensory rooms, this gesture-controlled floor display unit delivers a hybrid of creative, engaging activities and sensory experiences that stimulate imaginations and lower anxiety levels. 
This hands-free system, widely implemented on hospital wards, is highly hygienic. Unlike conventional toys on paediatric wards, there's no risk of cross-contamination— and no washing or disinfecting required.
Sensory GroundFX offers an accessible virtual reality play environment for people of all ages and abilities. Even people with limited mobility have the opportunity to experience video games that might be inaccessible on other platforms. The technology is designed to track body movement, responding to even the slightest gesture with dynamically changing images and effects. 
More than 25 applications are included with the system. Designed to spark natural curiosity, applications allow patients to experience activities such as setting off fireworks, cracking ice on a virtual frozen pond, swimming amongst sealife in a virtual pond or playing a virtual sport. Themed applications are also available to celebrate holidays, and to teach children about concepts such as numbers, weather, geography and animals. Additional customized theme packages can also be accommodated.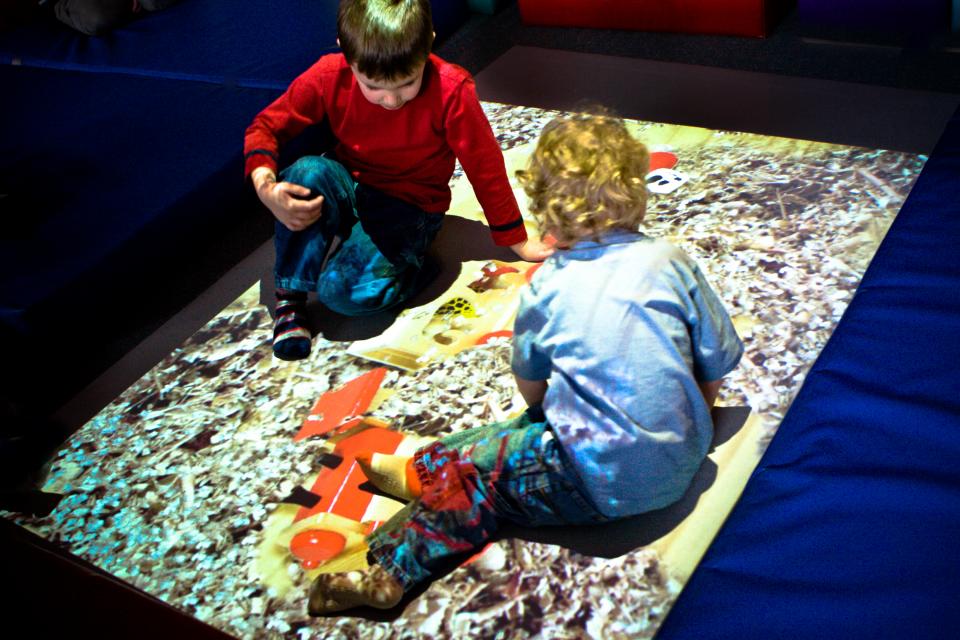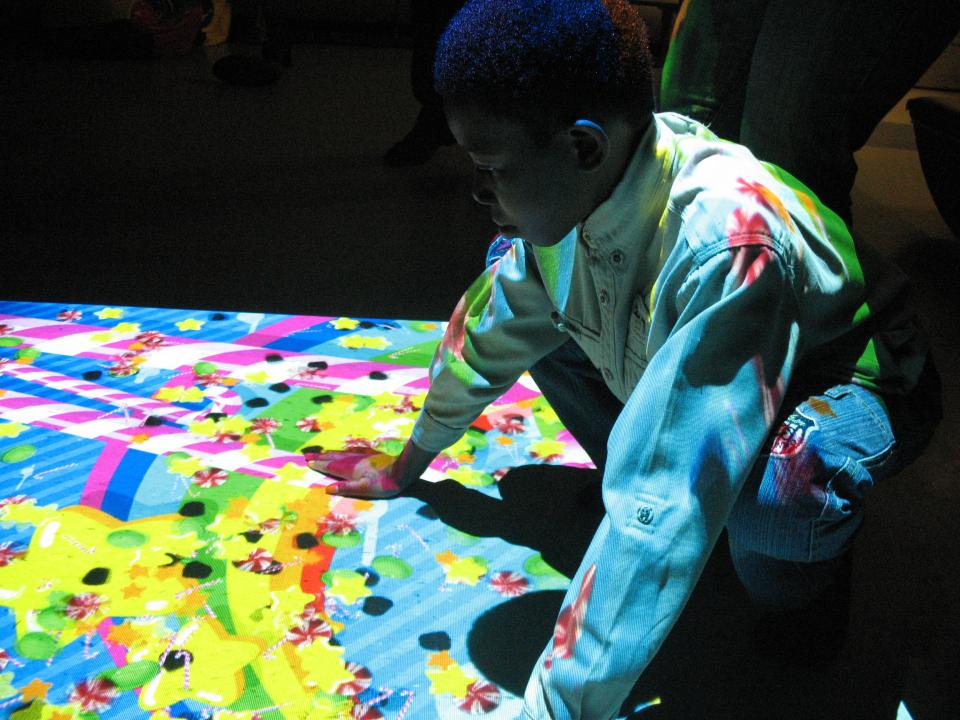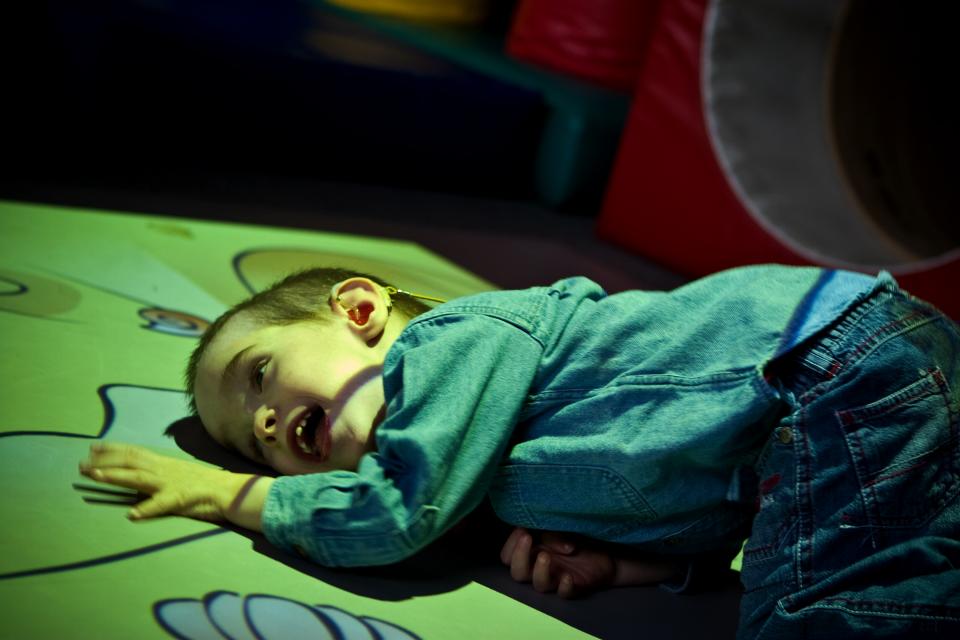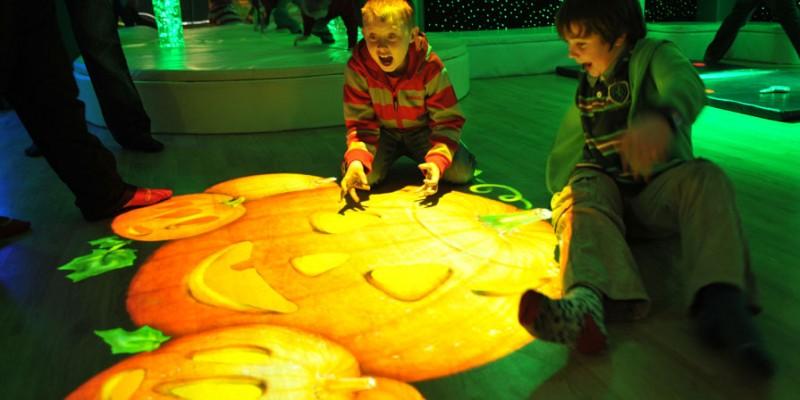 How It Works
Sensory GroundFX is based upon GestureTek's patented video gesture control technology. This system showcases interactive virtual worlds where the state-of-the-art tracking software reads the position and movement of the body at all times, allowing for real-time interaction with the display graphics.
The Sensory GroundFX projection image can be any size or shape required.. System installation can be facilitated by system integrators who can assist with facets such as site inspection, installation, and system maintenance. Sensory GroundFX can be aided by remote diagnostics to monitors and maintain field units to keep display(s) running smoothly.
The system components include: projector, computer, IR camera, IR light source, software, mounting hardware, and a variety of interactive applications. All components are accredited and come with a warranty. The projector can be ceiling-mounted and all hardware can be hidden from view. GestureTek Health also has turnkey, plug-and-play version for sensory stimulation, patient engagement, and immersive, ambient virtual reality experiences.