Image: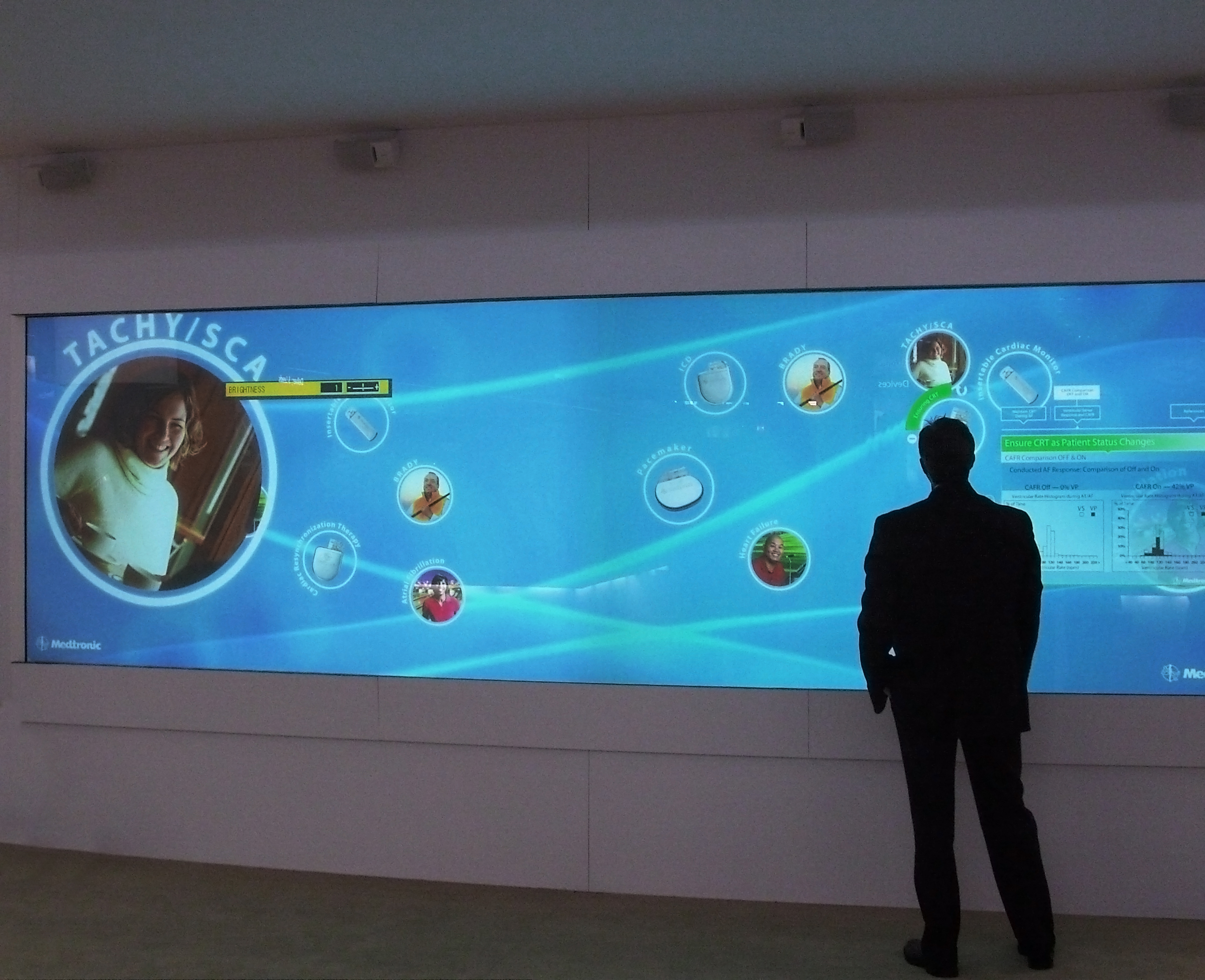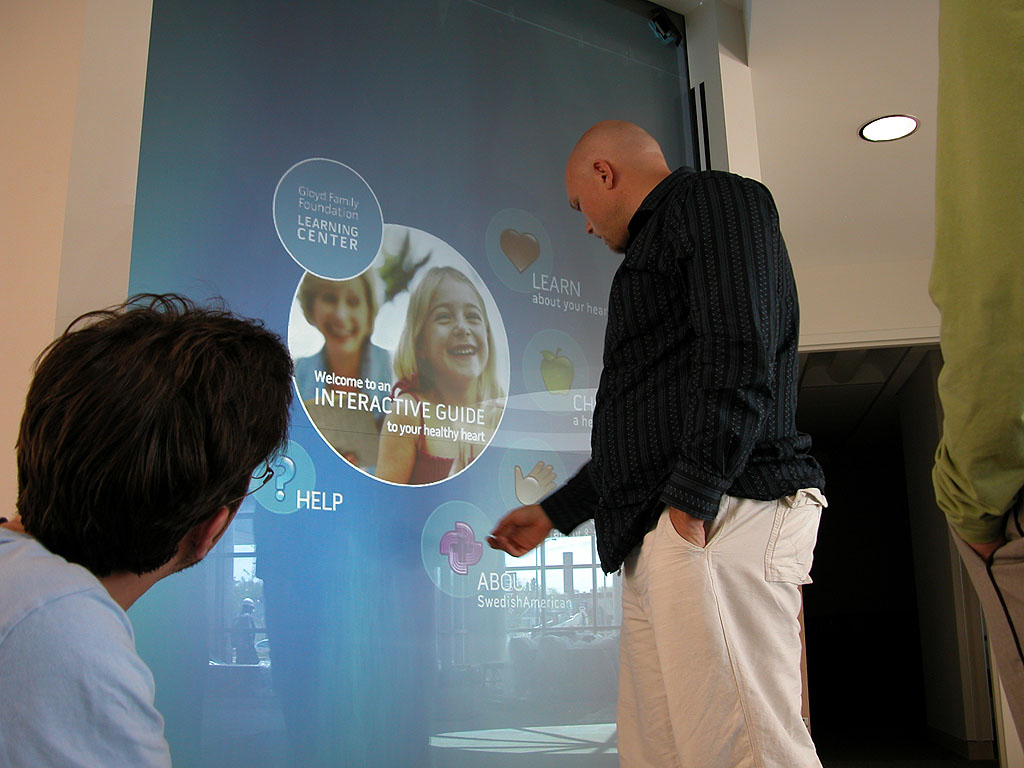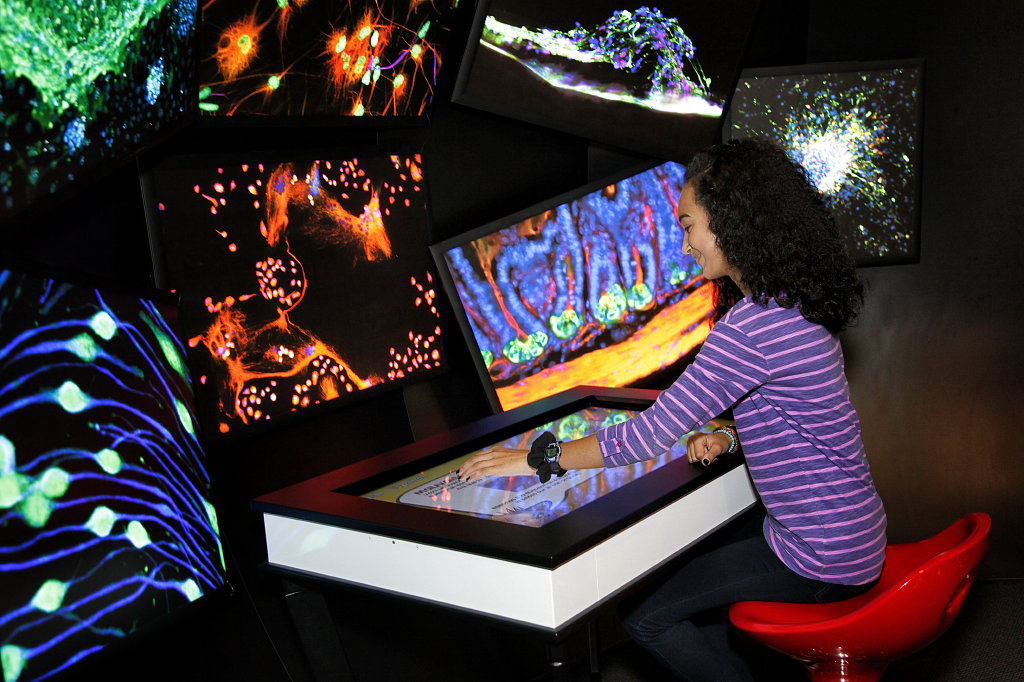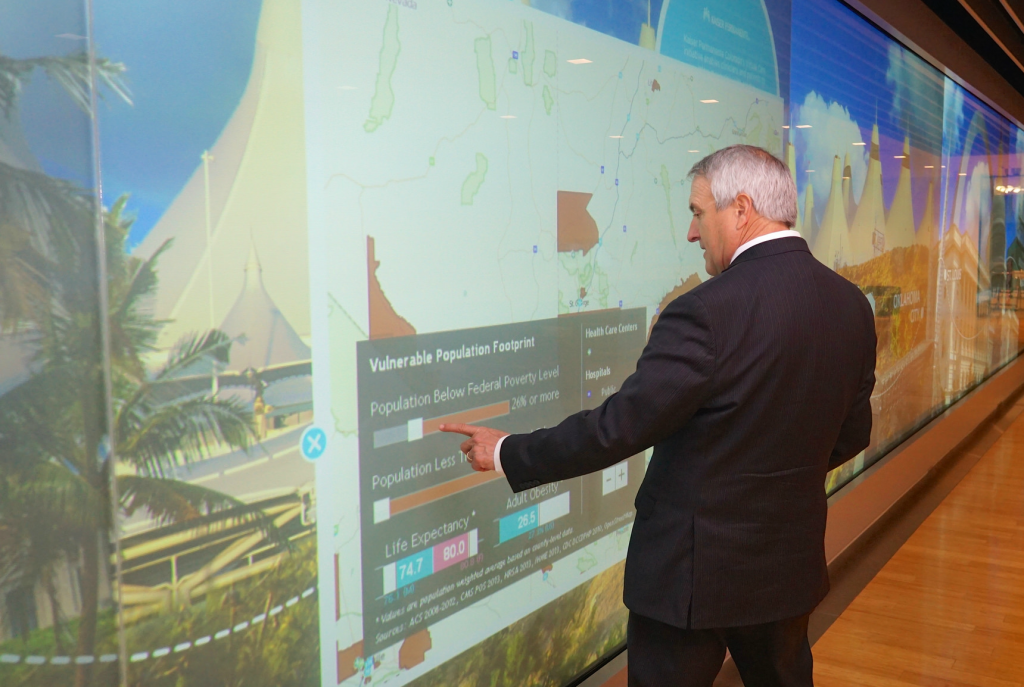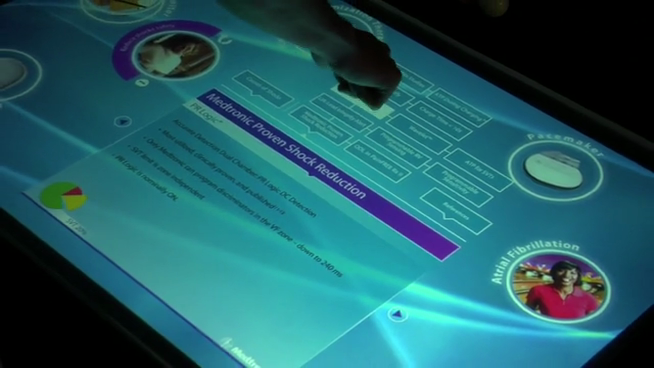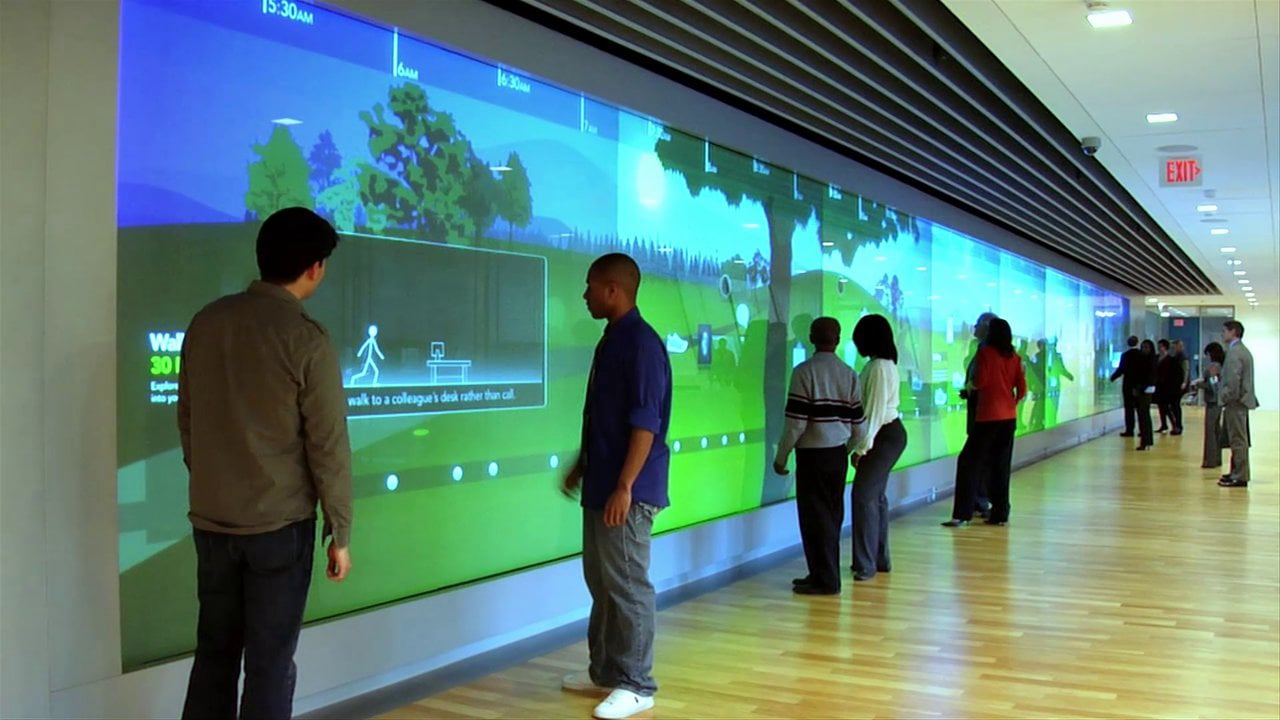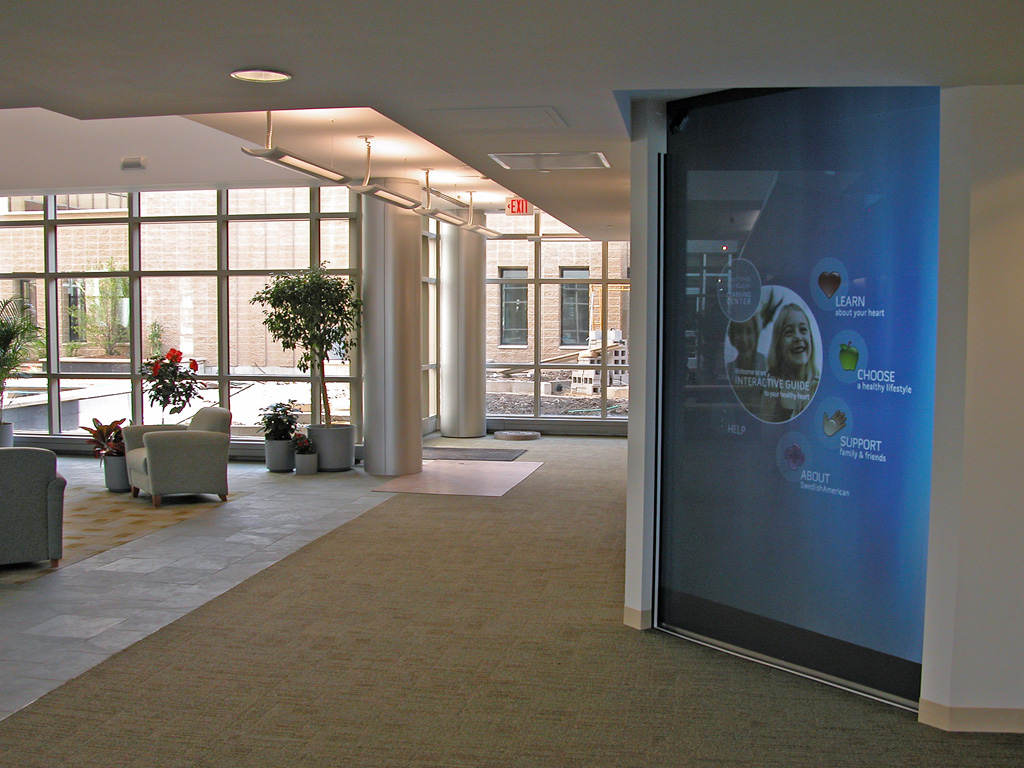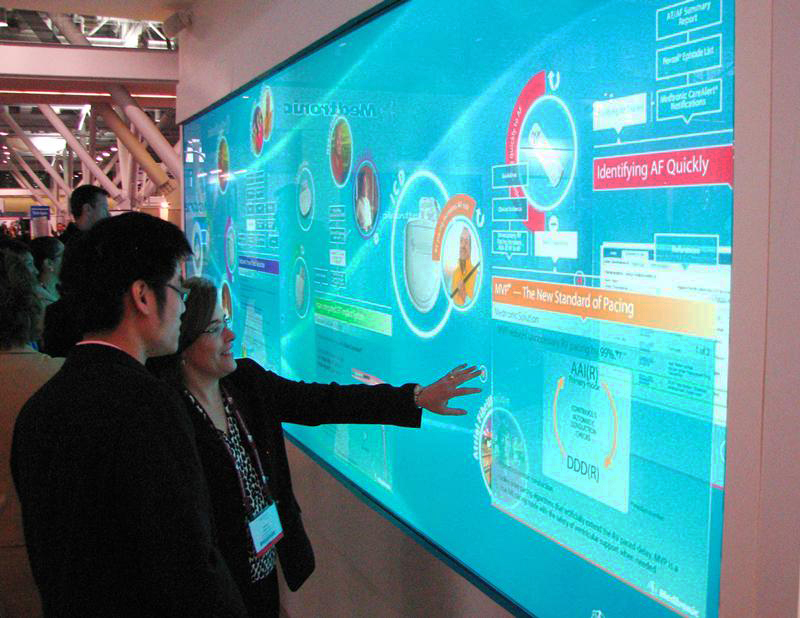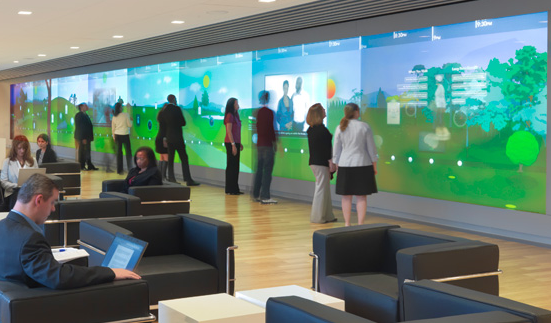 Providing Dynamic Interaction For Informational
Displays In Healthcare Facilities
GestureTek Health has been leading the way with dynamic, highly engaging interactive information displays in healthcare facilities. They provide both multi-touch displays, and hands-free, point-and-control display systems that help staff, patients and visitors in healthcare facilities intuitively search and navigate information on interactive displays throughout any healthcare facility.
Multi-touch displays allow for any number of touches by individual or multiple users. The displays can be installed on single flat-screens, large video walls, or any size in-between.
By utilising creativity when developing our content, we are able to provide an array of gestural techniques for exploring dynamic informational or way-finding systems.
GestureTek's unique point-and-control technology (GestTrack3D™) allows users to be hands-free, and point at any size display from any distance. Users can easily control the cursor navigation and mouse clicks with a wave of the hand. In environments where hygiene and the prevention of spreading of germs, is a priority, this style of system is perfect—  as no one ever touches the display.