GestureTek's MultiTouch "Healthy Heart" Interactive Guide at Swedish American Hospital
The Swedish American Hospital is a 357-bed, full service, non-profit hospital serving the greater Rockford region in northern Illinois and southern Wisconsin. Founded in 1911, Swedish American Hospital has earned a reputation for its commitment to quality healthcare, including clinical excellence, latest technology, and planning the needs of their patients first.
As part of their Heart Health facility renovation, the Swedish American Hospital features GestureTek Health's MultiTouch technology in the Gloyd Learning Center positioned in the lobby of the Heart Hospital. This engaging, one-of-a-kind, six-by-nine-foot interactive touch-screen display provides a fun, "hands-on" educational opportunity to Heart Hospital visitors.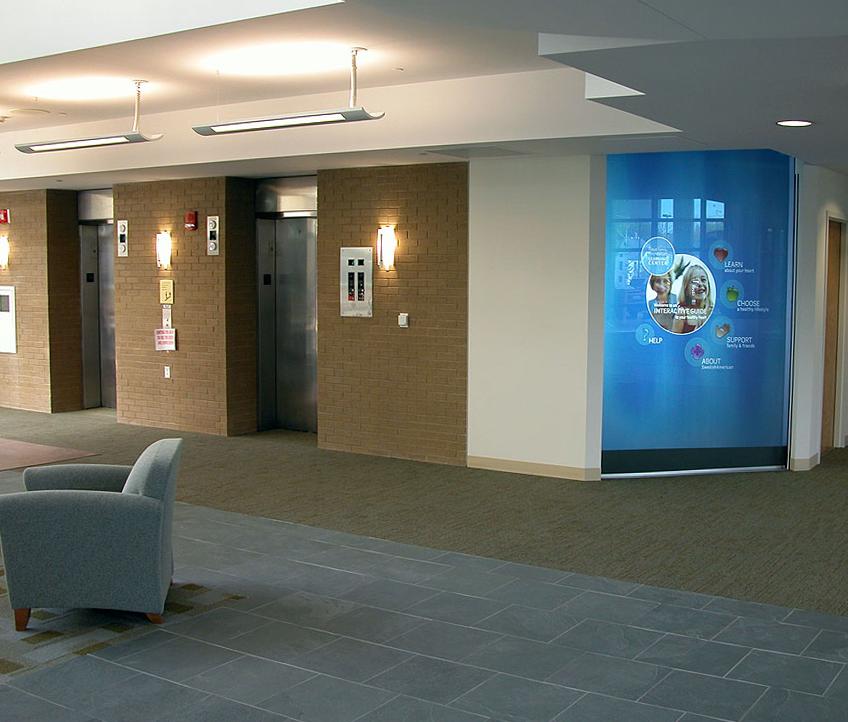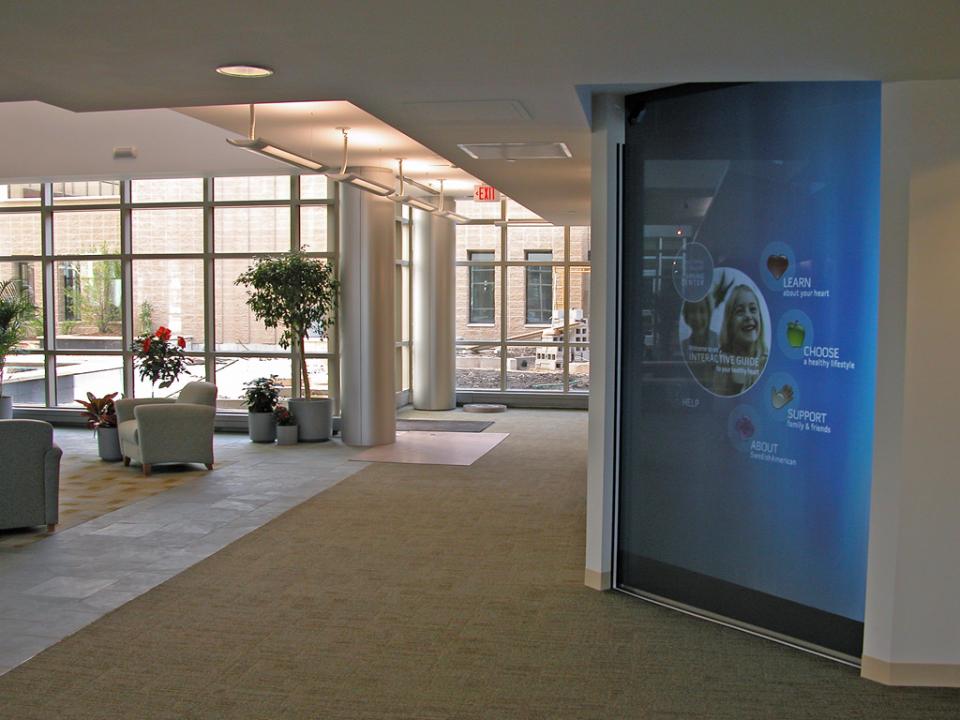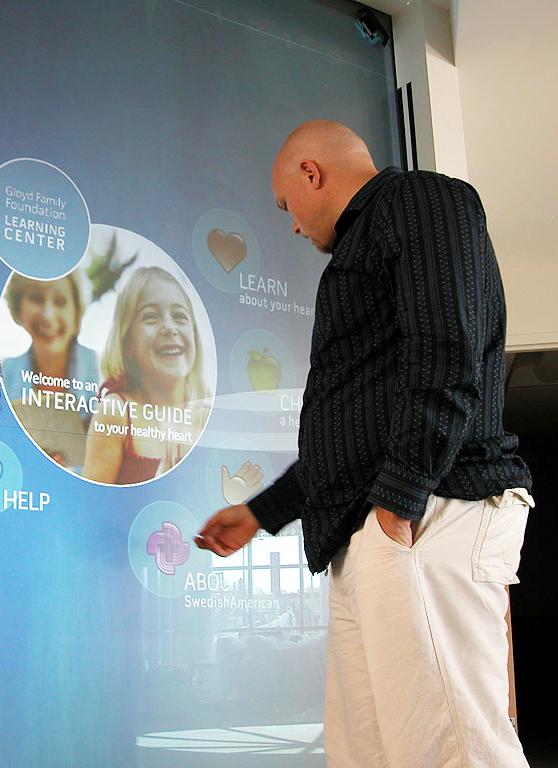 Visitors and family members are able to interact with diagrams, videos, and text to learn more about medical information such as how the heart functions, ways to live a heart-healthy lifestyle, how to support the patient, and more about the Heart Hospital itself. The innovative and engaging 'Healthy Heart' interactive guide entices visitors to learn more in a fun and entertaining way!
From primary care to open-heart surgery, Swedish American's range of cardiac services is truly comprehensive. The Heart Hospital at Swedish American is the region's only hospital devoted to hearts, and is dedicated to providing ongoing health management through education.