Sensory GroundFX engages individuals with disabilities in Sunbeam Centre's Sensory Rooms
Sunbeam Centre has been dedicated to enhancing quality of life for Canadians with diverse developmental disabilities for over 50 years. In mid-2014, Sunbeam Centre began major renovations to their Kingsway facility, which included a new state-of-the art Sensory Room, expanding their Day Program activity space, and increasing respite care capacity.  GroundFX was installed as a feature in their Sensory Room providing a hybrid of creative, engaging activities that stimulate visitor's imaginations all the while lowering anxiety levels.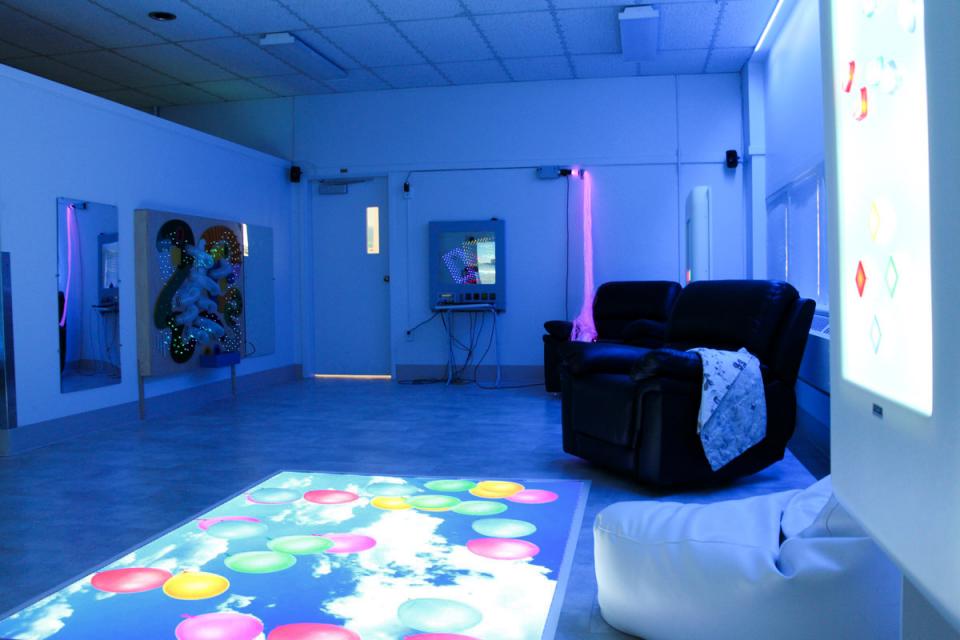 The dynamic Sensory GroundFX offers an accessible virtual reality play environment for people of all ages and abilities. The hands-free, gesture-controlled entertainment system delivers vivid projections that respond to the slightest of gestures. Even people with limited mobility have the opportunity to experience games such as soccer and hockey that may be inaccessible on other platforms. Designed to spark natural curiosity, applications range from calming nature activities to virtual sport games.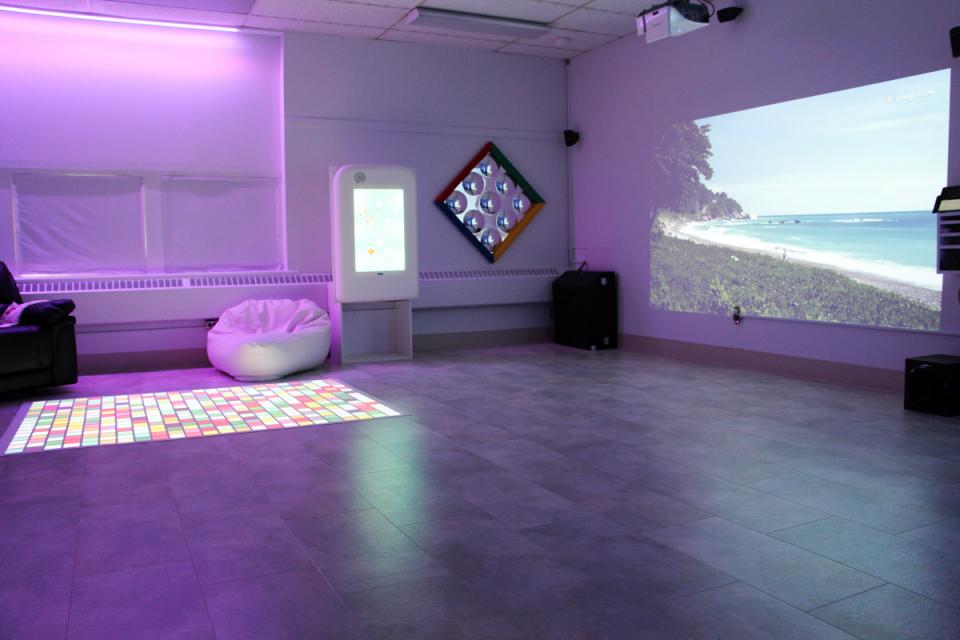 One of Sunbeam Centre's day programs offers a Sensory Room experience for individuals of all ages. Visitors can achieve marked improvements to their physical and cognitive abilities, while also having fun and building self-esteem in a hygienic touch-free environment. Sunbeam Centre continues to provide optimal care and support to those it serves along with their families.