The Sensory CUBE featured in SEASPAR's award-winning Wonders Multi-Sensory Room
SEASPAR (the South East Association for Special Parks And Recreation) has a vision to Discover Abilities, Achieve Potential, and Realize Dreams. They offer a variety of year-round recreation programs and special events for all ages, as well as weekly programs offered to provide opportunities for socialization, to learn or improve leisure skills, and to integrate into the community. Since 1976, SEASPAR has continued to operate under the core values of Fun, Excellence, Service, Respect, and Accountability.
In 2014, SEASPAR built Wonders, the first multi-sensory room within a municipal building in the country. The Wonders Multi-Sensory Room is located at the 40,000 square foot Lisle Recreation Center in Illinois and includes specially designed equipment that appeals to the auditory, tactile, olfactory, and visual senses.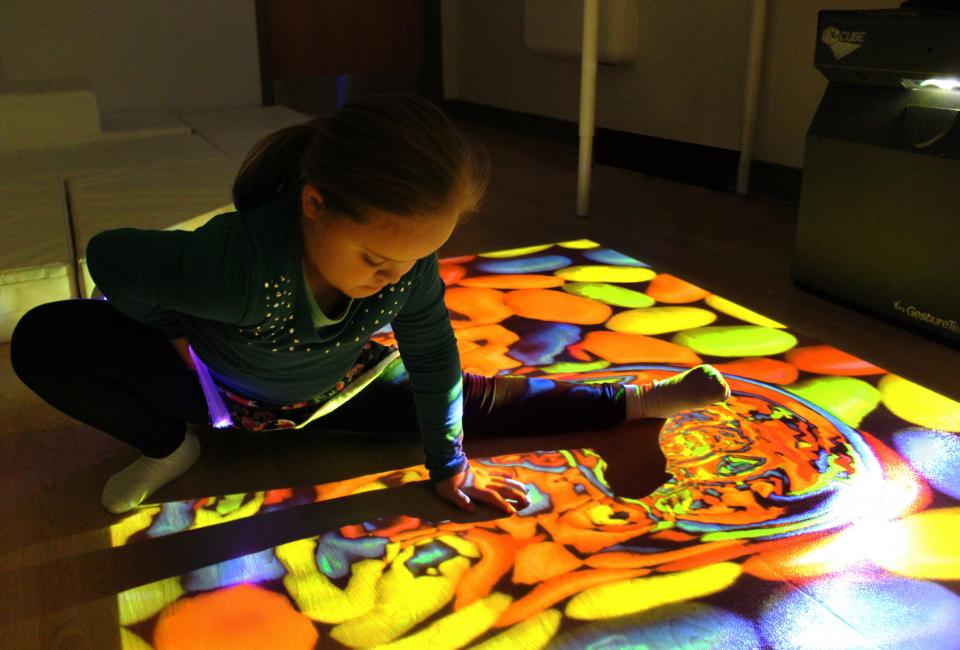 Provided by Flaghouse, one of the highlights of the Wonders room is GestureTek's Cube, a portable turnkey unit that creates an interactive, gesture-controlled projection on the floor with engaging special effects. The Cube promotes relaxation, social interaction and provides multisensory activities offering intense stimulation through immersive experiential environments. The Cube is designed for dazzling sensory stimulation with even the most minimal of gesture-control: the wave of a hand, the sweep of a foot, or even the blink of an eye. With no need to hold, touch, or be attached to anything, the Cube makes for a safe, hygienic and accessible environment. These interactive, immersive virtual reality worlds serve as soothing, ambient atmospheric experiences and educational experiences in sensory rooms around the world, as well as similar spaces within healthcare facilities including pediatric pain management programs and burn clinics.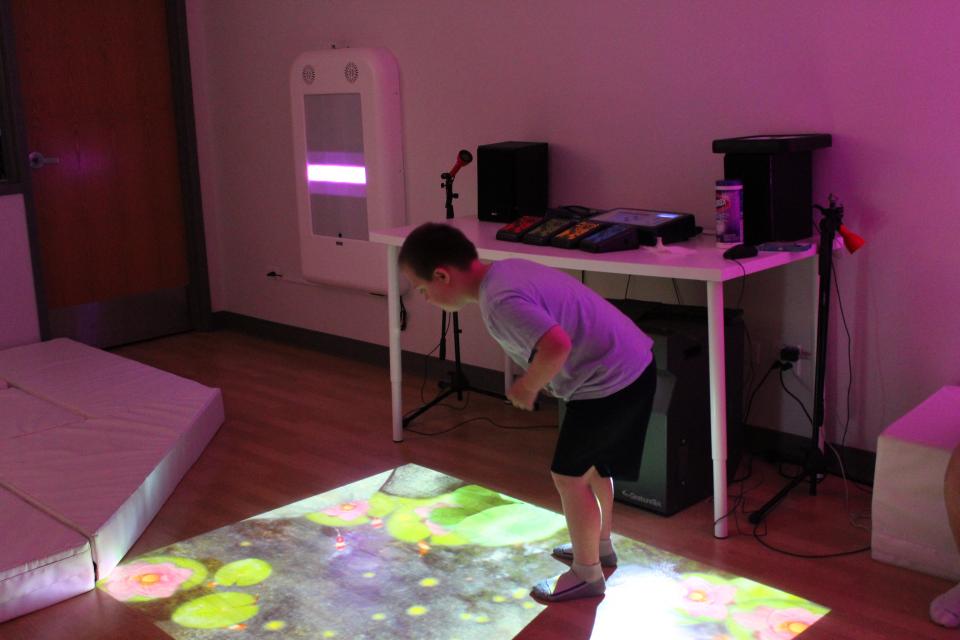 SEASPAR primarily benefits individuals of any age with: Autism/Autism spectrum disorders, ADHD, Sensory process disorders (SPD), and Dementia. After experiencing the Wonders Multi-Sensory Room, visitors benefit from an improved mood, fewer disruptive behaviors, decreased anxiety, decreased fear, improved communication, and enhanced interpersonal interactions.
Wonders received the Agency Excellence Award from the Illinois Parks and Recreation Association Therapeutic Section at the state conference. The award was given for "achievement through a project of exceptional merit, which has extensively and directly benefited the community." 
SEASPAR provides dynamic programs and quality recreation services for people with disabilities residing in its twelve community service areas: Clarendon Hills, Darien, Downers Grove, La Grange, La Grange Park, Lemont, Lisle, Westmont, and Woodridge, and the villages of Brookfield, Indian Head Park, and Western Springs.
Click here to read more about SEASPAR's Wonders Multisensory Room