Immersive ScreenXtreme 'Interactive Wall' Creates Virtual Jungle World at St. Christopher's Hospital for Children

When St. Christopher's Hospital for Children in Philadelphia, Pennsylvania was remodeling their atrium, they asked audio visual developers FX2Impress to design an interactive display with a jungle theme that would impress kids and parents alike. FX2Impress created a one of a kind display design which consisted of four 40" diagonal screens with a 16:9 aspect ratio configured in a huge rectangle shape to create one gigantic interactive wall. 
"We asked Gesturetek to help develop content that would fit into the framework FX2Impress was looking to develop for the children's hospital", says Joe Wydra, Owner of FX2Impress.  The system transports kids into an exciting virtual jungle world. Displayed on the screens is customized interactive content consisting of spectacular animal imagery and sound effects.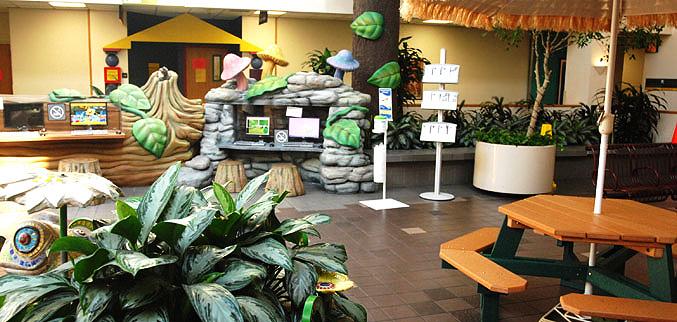 GestureTek's ScreenXtreme® system powers the interactive display. This sophisticated, patented body tracking software makes the hospital's atrium display fully immersive, which means the real-time video images of people passing by are captured onscreen, where they become a living part of the computer-generated jungle world.
The St. Christopher's Hospital installation represents a unique blend of traditional art and virtual imagery. To further bring the interactive wall to life, a local artist was commissioned to paint jungle imagery on the wall around the monitors.  As a result, the wall appears to be an extension of the virtual jungle world reflected onscreen. 
"One picture of a panda sitting on some rocks blends in so well that it actually looks like the jungle world on the screen is spilling out onto the wall. The effect adds immensely to the experience,"

says Mr. Wydra.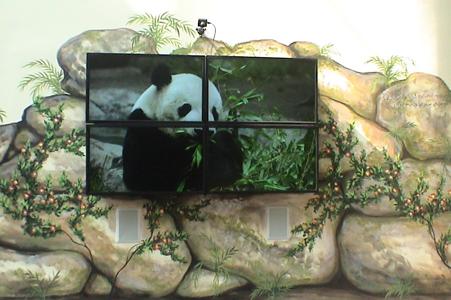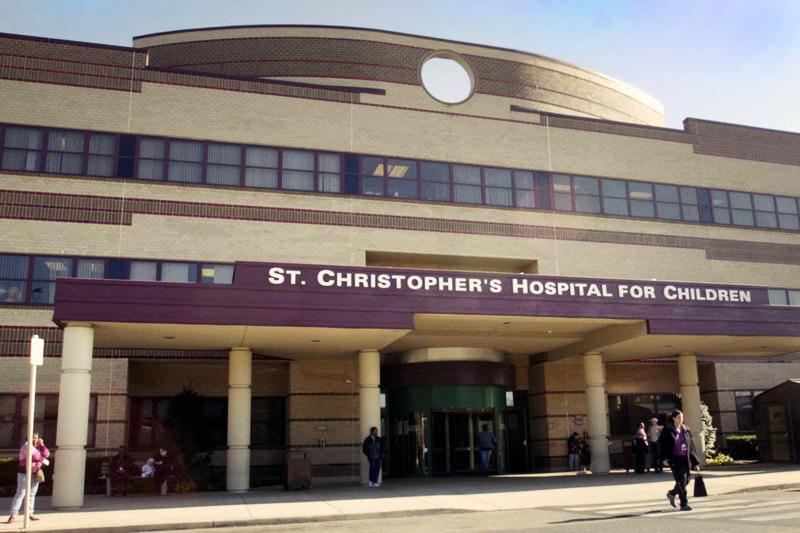 "The hospital could not have been more pleased with the project," says Mr. Wydra.  "Both kids and adults absolutely love the jungle-themed interactive wall. They get a huge kick out of seeing themselves onscreen as they make hand and body motions to control what's happening in the jungle.  One of the concerns hospitals have today is how to change their environment into a more relaxing, stress free facility for their patients and families."
Mr. Wydra sees such promise in ScreenXtreme technology for children's hospitals that he is developing a targeted marketing campaign to bring this technology to this market. FX2Impress also markets interactive solutions using GestureTek's gesture recognition technology to entertainment centers, bowling alleys and location-based entertainment facilities across the United States.