Located in Toronto, Ontario, MukiBaum Accessibilty Centre has been treating children and adults with complex disabilities for several years.  It is their mission to provide people who have developmental and emotional disabilities with a window of opportunity, through which they will be able to develop their talents, actualize their potential, fulfill their ability, achieve personal growth, and become contributing members of society.  Their mission statement is "Providing the Key to Accessing Ability." To help deliver on this mission, this passionate non-profit treatment centre turned to GestureTek's healthcare reseller Flaghouse, a resource center for special needs sports equipment and learning tools.
Sensory Therapy is a crucial part of MukiBaum's programming due to the needs of the people they serve. Flaghouse has helped MukiBaum in the installation of awe-inspiring multi-sensory floors and vertical panels with stimulating interactive effects which add to the dynamic engagement of gesture control interaction within MukiBaum's therapeutic and recreational programs. Along with the interactive projection displays, GestureTek's IREX (Immersive Rehabilitation & Exercise System) has been set up in the facility's Virtual Reality Room adding very dynamic and unique experiential activity options for the children and adults we serve.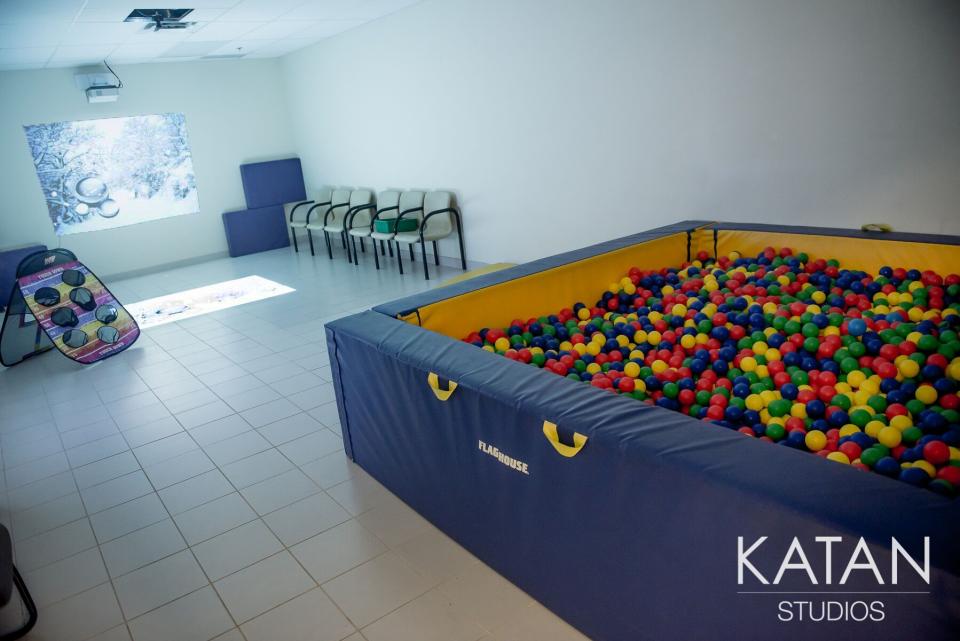 The IREX system is one of the flagship technologies in MukiBaum's Virtual Reality Room. The technology makes therapy programs more exciting for the people they serve because they can watch themselves onscreen in a computer-generated environment as they progress through their various programs. Individuals benefit from physical conditioning including balance, flexibility, posture, and muscle tone.  Results are fully measured, enabling the occupational therapists to monitor children and adult's progress and adjust programs accordingly.
"Our Sensory Therapy is a big part of our programming here at the MukiBaum Centre."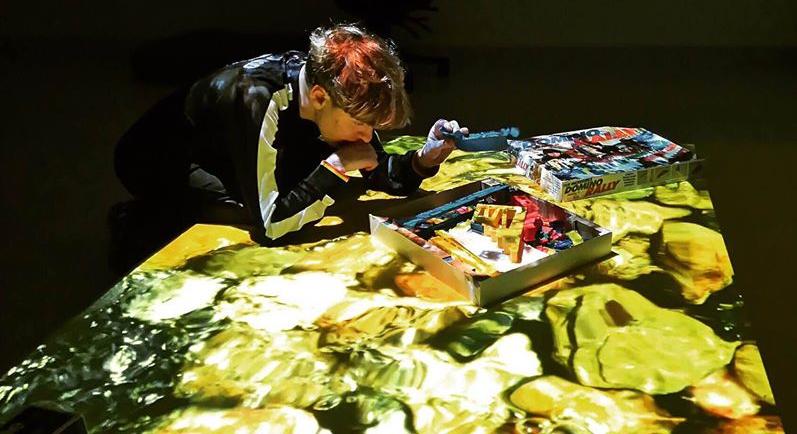 GestureTek's wall displays and interactive floors enable the people MukiBaum serves to interact with multi-media projections on the floor or on a vertical surface in a controlled environment for sensory regulation or stimulation. The technology also supports the Centre's recreational and educational curricula, stimulating language, communication, and cognitive skills while providing physical and health benefits.