Escambia Westgate School integrates interactive floors into a unique Multi-Sensory Therapy Complex
Escambia Westgate School is a special needs school based in Pensacola, Florida serving Pre-Kindergarten to High School students with physical and cognitive disabilities. Their Multi-Sensory Complex is unique in North America and the largest complex of its kind. The Complex was a massive project that was three years in the making, built at a cost of $2.5 M U.S.  This is an astonishing sum for a local school to raise, particularly in one of Florida's poorer counties.
Escambia Westgate was first introduced to the GroundFX® interactive floor system by GestureTek's healthcare reseller, FlagHouse. The GroundFX visual floor display system projects engaging gesture-controlled special effects and activities onto the floor, encouraging movement and interaction both with the activities and between students. The system is designed to engage the minds and bodies, and build the self-esteem, of intellectually-challenged, autistic and physically impaired students.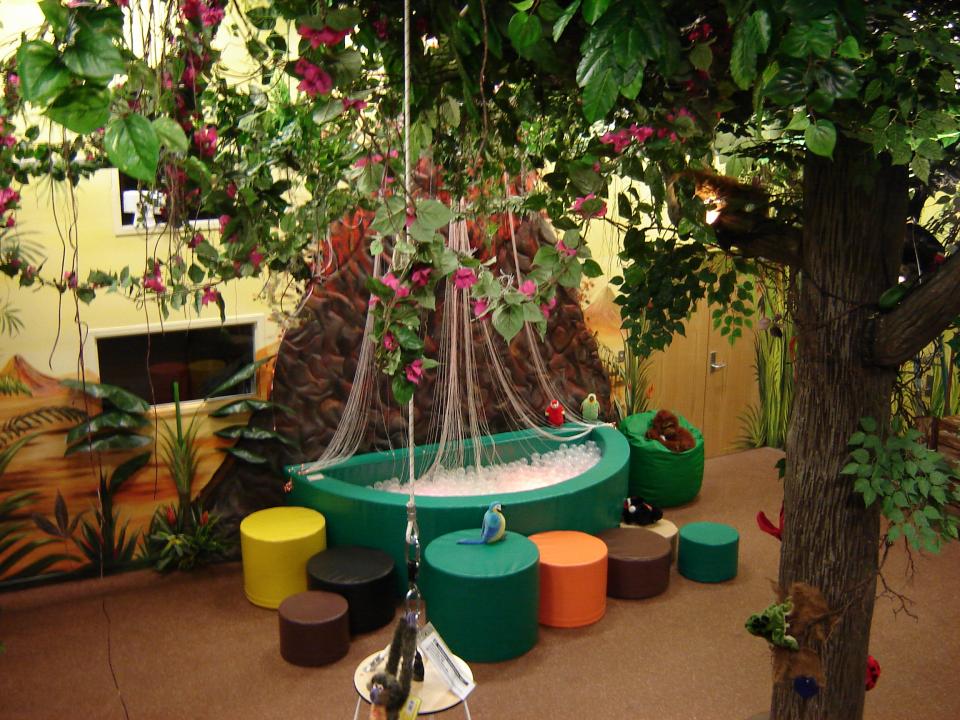 In evaluating the impact of the installation, the school found that a large majority of students showed a high level of interest in the GestureTek floor installation and enjoyed interacting with the variety of projections. The majority of ambulatory students were immediately drawn to the interactive floor screen, fascinated by the changes triggered by their movements. Students began their interaction by walking on the projection, waving their hands, as well as sitting and lying on the mat.
Non-ambulatory students were positioned on the floor so that they could use their arm and head movements to control the images on the floor.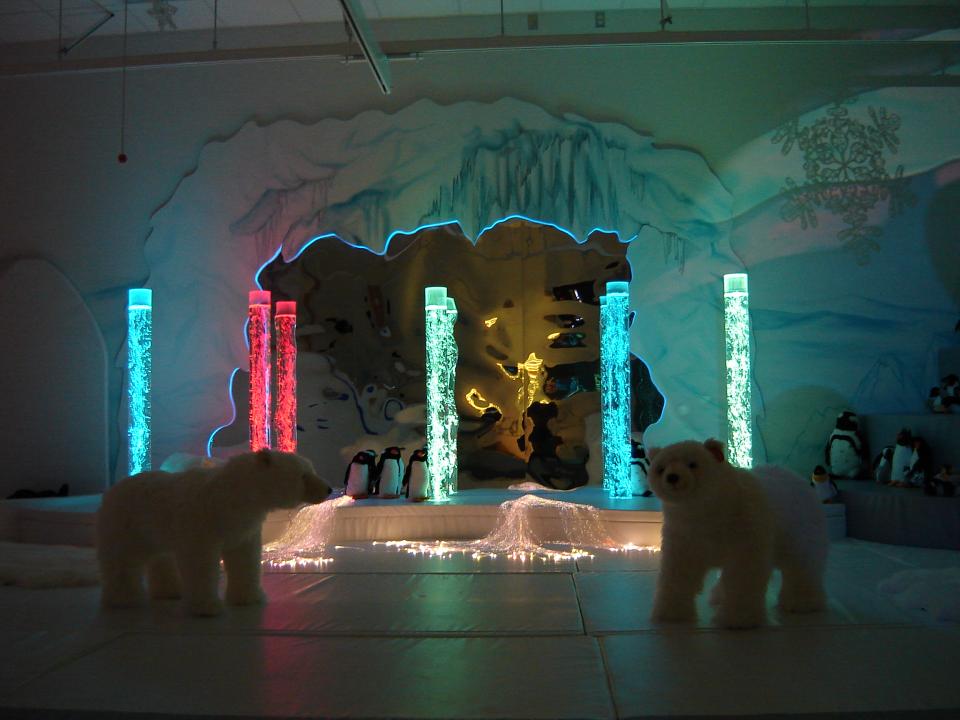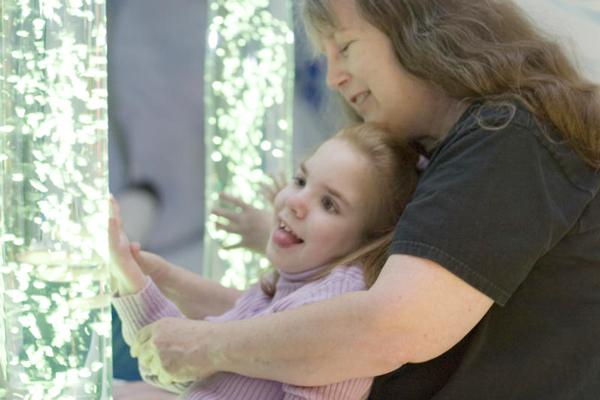 "This unique installation does an incredible job of reinforcing the concepts in the Complex's themed rooms, which are named Jungle, Space, Magic and Snow," says Barbara McCormack, Vice President of FlagHouse.  "It has also made amazing differences to the lives of children in the school, a fact which is borne out by research.  As well, the Sensory Complex has become a popular place to visit for people who are planning to build similar themed environments for special needs students.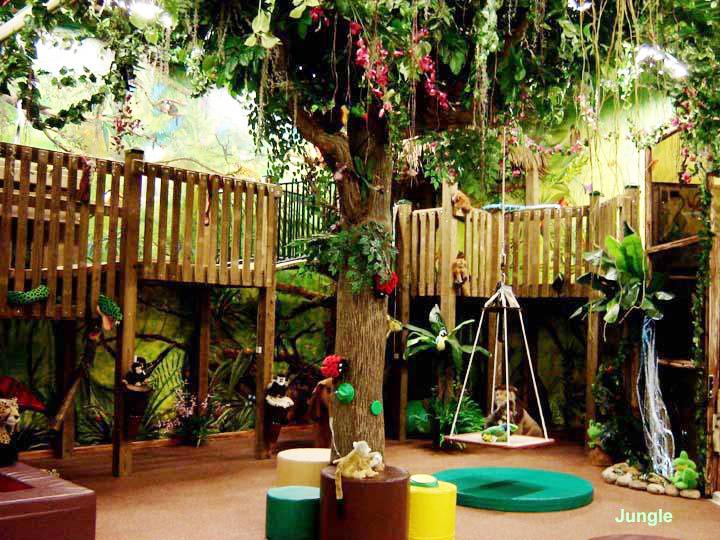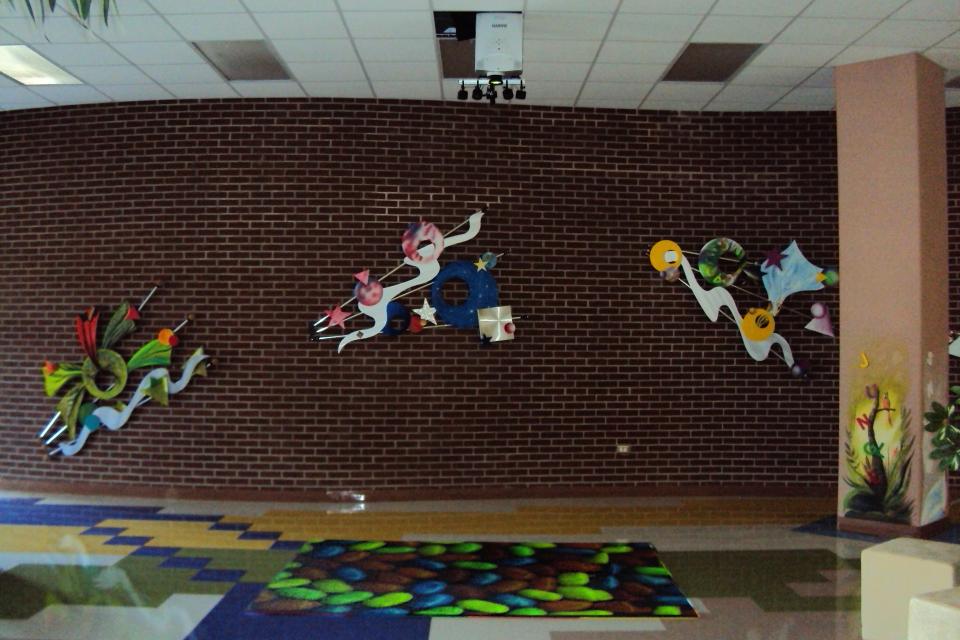 "The interactive magic that GestureTek creates makes our Multi-Sensory Complex even more of a delight for the senses. We are proud of our Multi-Sensory Complex and the inspiration it has provided to similar institutions all over the world."

Susan Berry
Pricinipal of Escambia Westgate School