Delphi Productions and GestureTek give Medtronic Exhibit visitors a Memorable Multi-Touch Experience
Delphi Productions delivers strategic and creative solutions for companies' face-to-face marketing needs. Delphi recently merged with ICON Exhibits and together, their mission is to help clients grow profitably through memorable experiences and dynamic environments. One such environment was a multi-touch experience created for leading medical technology company, Medtronic.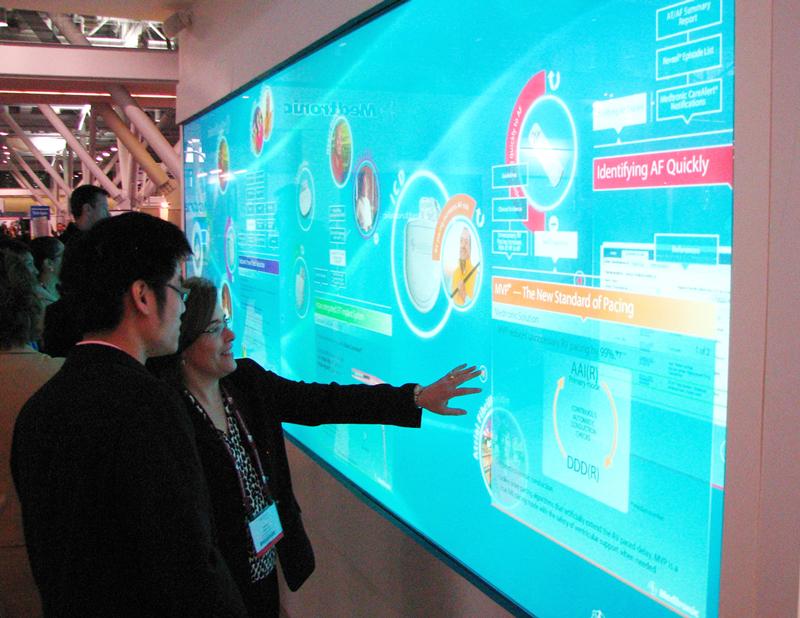 "The entertaining, informative and intuitive interactive multi-touch wall attracted conference attendees like bees to honey. Anyone who has ever used an iPhone or iPod touch already understands multi-touch functionality. The 40" GestureTek tables were constantly used by attendees who wanted to dig down into serious Medtronic content. Even the simple air hockey game was hugely popular!"

Rick McKee
Executive Producer at Delphi Productions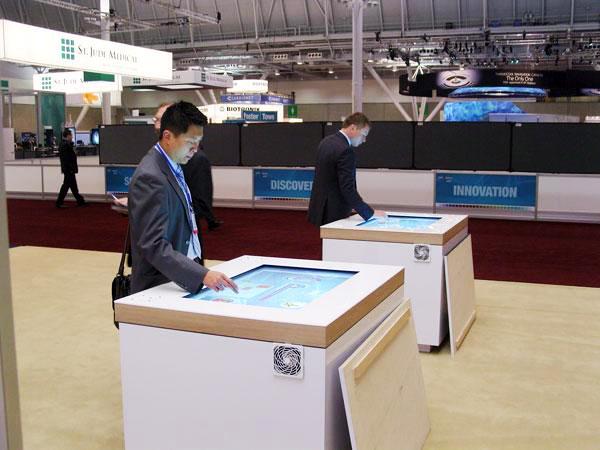 Custom proprietary content developed by Elastic Creative delivered an enhanced multi-touch experience designed specifically for doctors and medical professionals.  The content supported Medtronic's existing marketing campaign and included all of Medtronic's latest product and marketing information.  Once engaged in the large vertical screen, the intent was to route people to the smaller multi-touch tables or the nearby Genius Bar, to receive more detailed information.
The interactive experience was multi-faceted.  At a basic level, users could simply walk up to the display and move their hand across computer-generated water to create a ripple effect.  For more sophisticated interaction, users could touch or point directly above various icons of products and patients, which would activate a series of menu choices relating to product and/or disease information.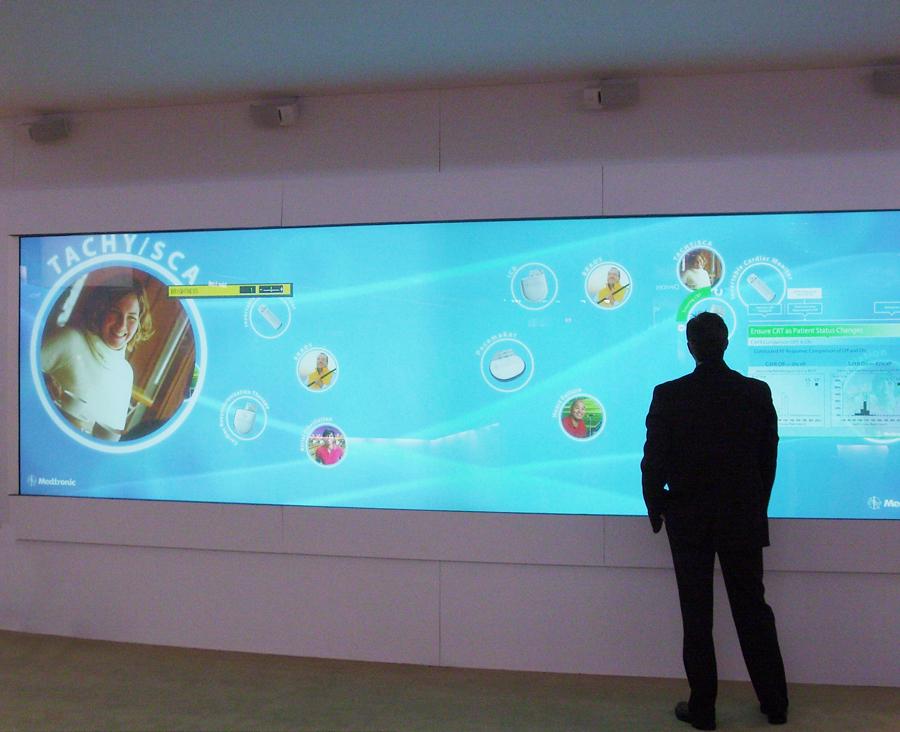 At the HRS (Heart Rhythm Society) Conference in Boston, Massachusetts, Delphi created a high tech multi-touch display, designed to attract attendees to the Medtronic booth. The display needed to be interactive with as many users as possible.
Four GestureTek 40" Illuminate multi-touch tables were dispersed throughout the Medtronic booth, along with a 16' x 5' vertical multi-touch screen that used two GestureTek Illuminate kits, including computers, emitters and IR cameras. Using multi-touch technology enabled as many as 16 users to interact with the wall display simultaneously.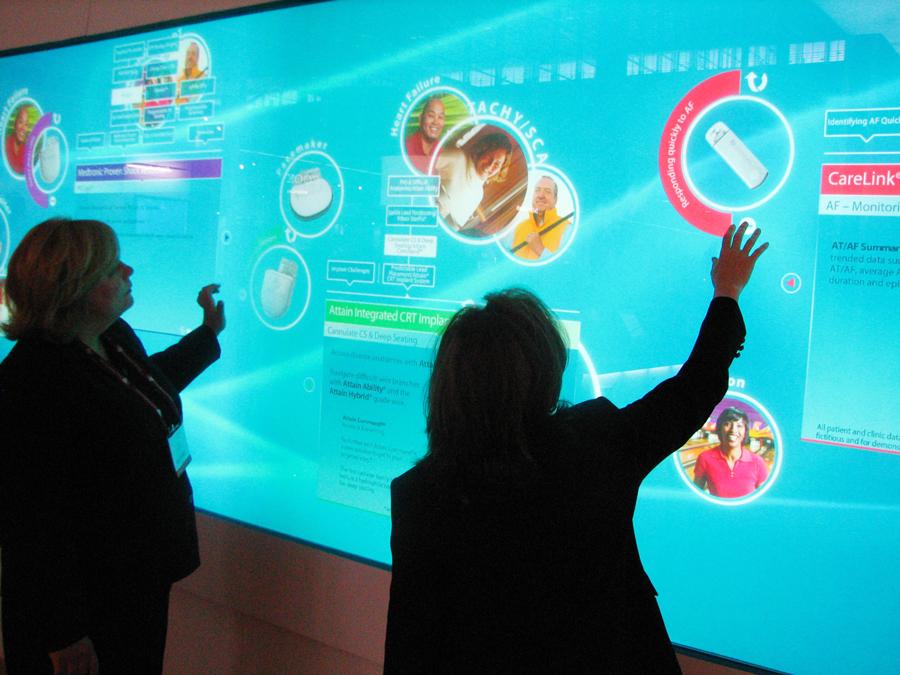 The most detailed level of interaction allowed users to access in-depth studies of disease states, references and information about how specific Medtronic products treat particular diseases. Users could also access a Medtronic branding video and several entertaining interactive games, such as virtual air hockey.
McKee is convinced that these sorts of interactive gesture control displays can help organizations achieve its product marketing and brand building objectives at trade shows, special events, and virtually any location frequented by customers or prospects.