Sensory GroundFX helps patients in Sensory Rooms with Pain Management
What if fun was the first word that came to mind when you thought about flooring in Health Care? 
If you've experienced GestureTek's GroundFX technology it could be! Their GroundFX interactive display systems are both safe and hygienic, but best of all they're making health care facilities more enjoyable and entertaining for children and adults alike. Popular in hospitals, medical waiting rooms, pediatric wards and sensory rooms, this fully interactive floor display unit delivers a hybrid of creative and engaging activities and sensory experiences that stimulate children's imaginations and create an atmosphere that lowers anxiety levels. GroundFX projects engaging special effects and multimedia games directly onto any floor to make it interactive through movement activation.
As one of the largest pediatric health systems in the USA, The Children's Hospitals and Clinics of Minnesota is dedicated to advancing the health of children through their pediatric specialty health care. Most recently Children's Minneapolis hospital went through major renovations including The Kiran Stordalen and Horst Rechelbacher Pediatric Pain, Palliative and Integrative Medicine Clinic. The clinic is the first of its kind in the world, combining Children's pain medicine, palliative care and integrative medicine services into a single space, creating a state-of-the-art healing environment for kids and their families. As part of the renovations a GroundFX system was installed, where it can be used for sensory relaxation, stimulation and pain management.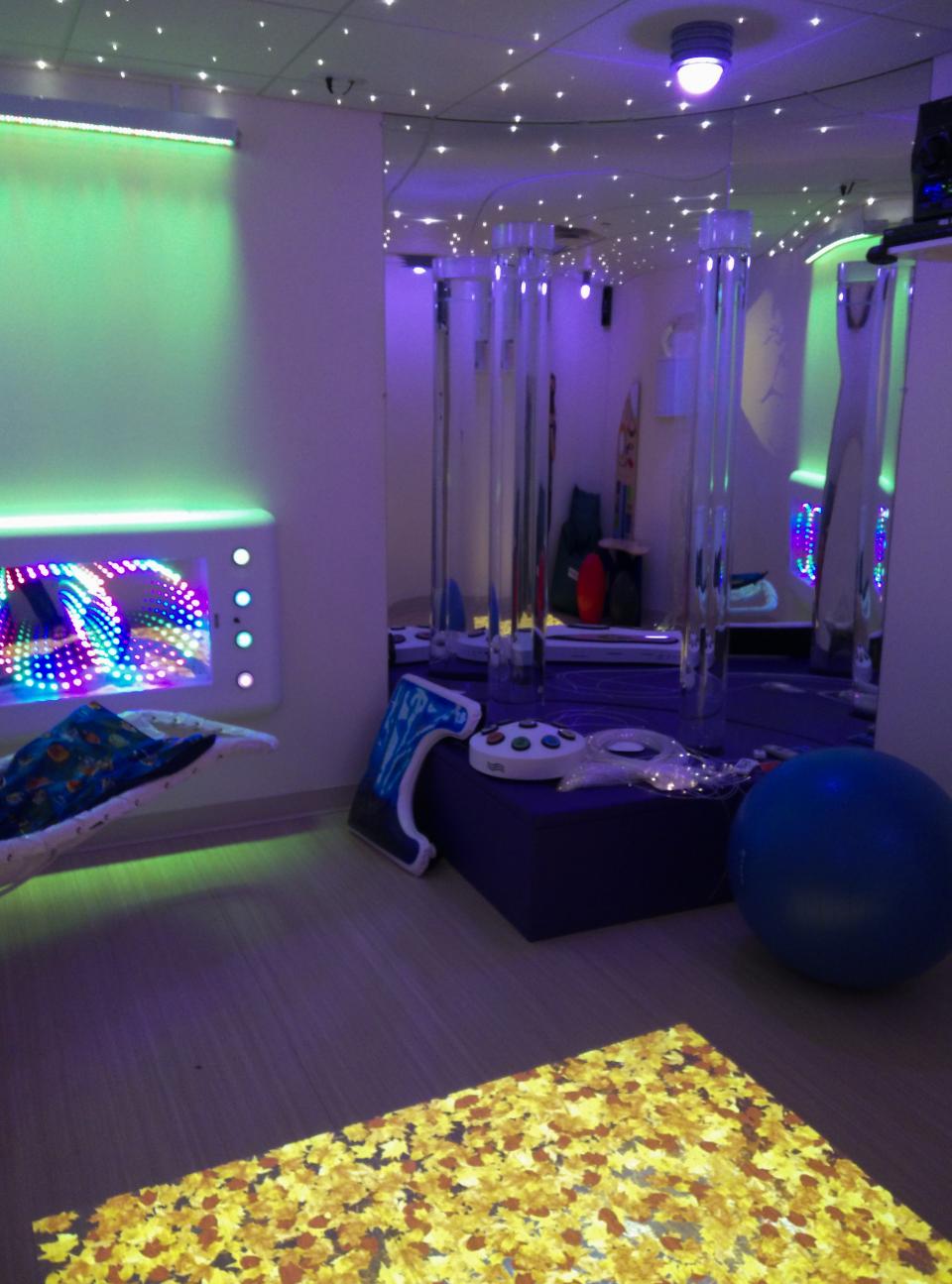 Including more than 25 applications, the system is designed to spark children's natural curiosity, allowing them to set off virtual fireworks in the sky, crack ice as they move across a virtual frozen lake, swim with sharks or goldfish in a virtual pond or play a game of virtual soccer with a second player. Themed applications can celebrate holidays such as Halloween, Thanksgiving and Christmas, or teach concepts such as numbers, weather, geography and animals.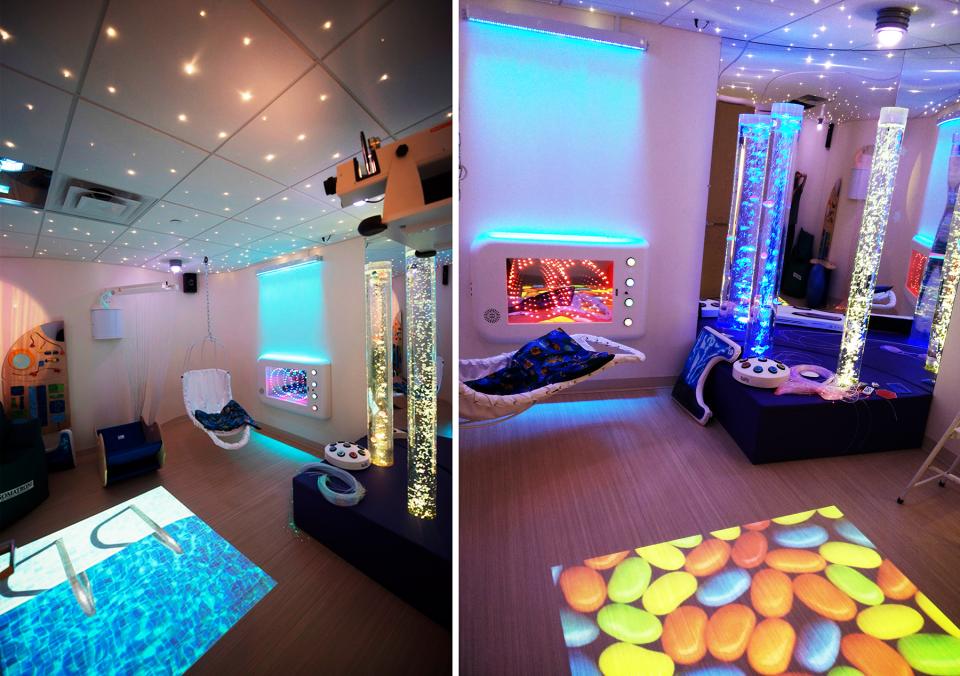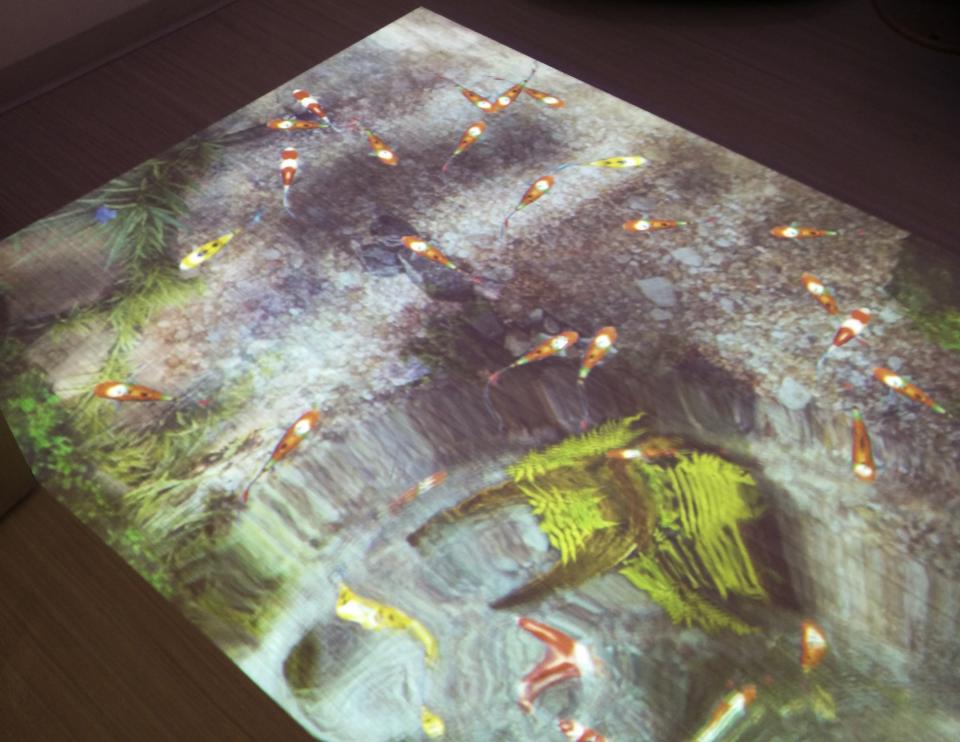 GroundFX is more than just an interactive flooring system; it is an accessory for health and wellbeing, appropriately suited for any health care environment.
The hands-free, gesture-controlled entertainment system is always hygienic since there's no risk of cross-contamination from interaction and no washing or disinfecting required. Offering an accessible virtual reality play environment for adults and children of all ages and abilities, even those with limited mobility have the opportunity to participate in games that might otherwise be inaccessible. The technology tracks body movement, responding to even the slightest gesture with dynamically changing images and effects, and can be applied for rehabilitative exercises and for activation within geriatric facilities as well.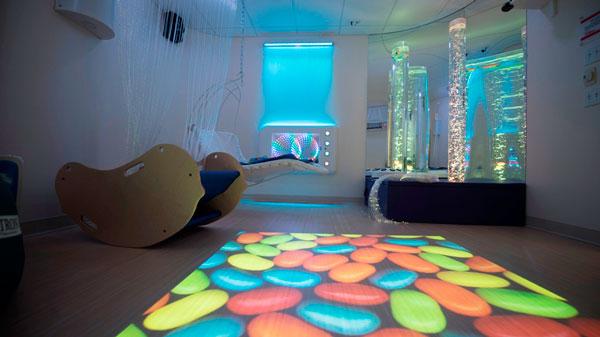 Often used in Snoezelen® and multisensory rooms, GroundFX enhances and supports other multisensory strategies, techniques and methods. GroundFX is based on GestureTek's patented video gesture control technology, with a state-of-the-art tracking that reads the position of the body at all times, allowing for real-time movement and interaction with the display graphics. It can be projected onto any flat surface with scalable display sizes and consists of a projector, IR strip, camera, computer, software and a variety of interactive applications. The projector is ceiling-mounted and the components can be hidden from view.
Used to promote sensory stimulation, learning and activation, patients can achieve marked improvements to their physical and cognitive abilities, while also having fun and building self-esteem in a hygienic, touch free virtual environment.