Smilezone Foundation Adds Interactive 

CUBEv5

 to Pediatric Waiting Rooms Across Canada
 One child took the hand of another non-verbal child and told them to "come play" and they walked through the leaves on the screen projected on the floor; great smiles all around by parents and staff watching. Parents have remarked that they either come early or stay late after appointments to allow time for their children to play in the waiting area. The lobby "makes my day." Even if other things are not going well, parents feel welcomed and that this was a safe haven.

- Paola Zimmer, Client Service Manager, KidsAbility Centre for Child Development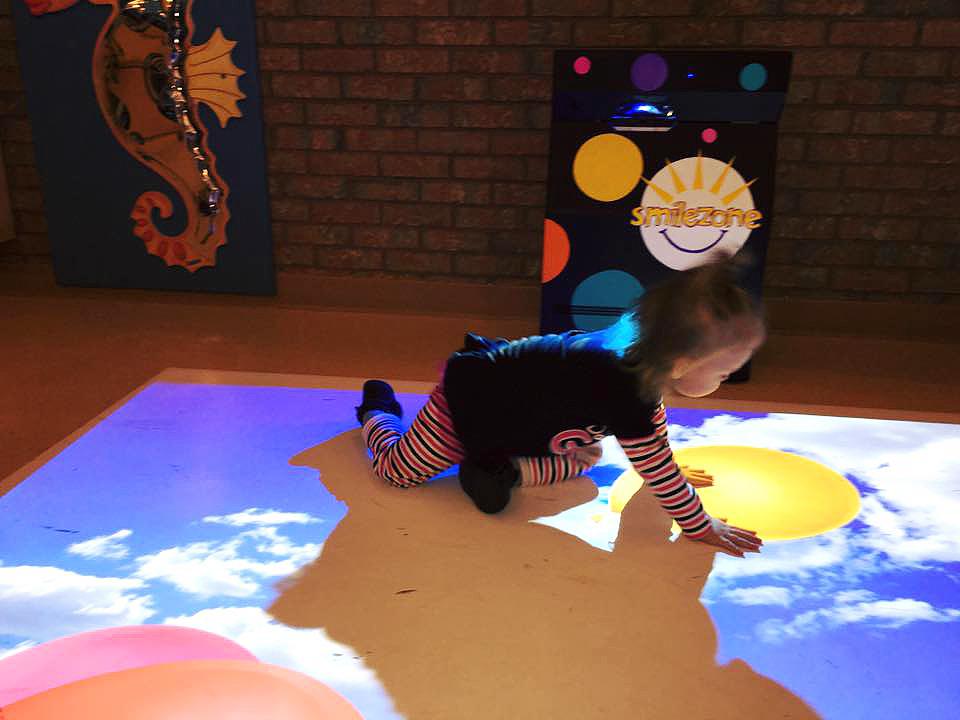 Smilezone completed its installation at KidsAbility Centre for Child Development in Waterloo, and the CUBEv5 was a hit with patients, parents and staff alike. The Smilezone was created in the centre's existing main reception area, brightening and revitalizing the space with fun new murals, a television, iPad stations, a fun and accessible playhouse and GestureTek Health's CUBEv5 – a turnkey portable interactive floor projection unit that families can play on together, regardless of age or ability. The CUBEv5 has been a huge success, used in more than 10 other Smilezone installations across Ontario inlcuding Oshawa, Peterborough, and Ottawa.
The custom-painted CUBEv5 projects an interactive, gesture-controlled display on the floor for accessible play and immersive experiences. Kids in the waiting room can now engage and play with the various effects not only for fun, but also to help ease any anxiety associated with a trip to the doctor's office. Smilezone aims to expand and renovate even more health centre's, continuing to bring smiles and our CUBE's to pediatric centres across Canada.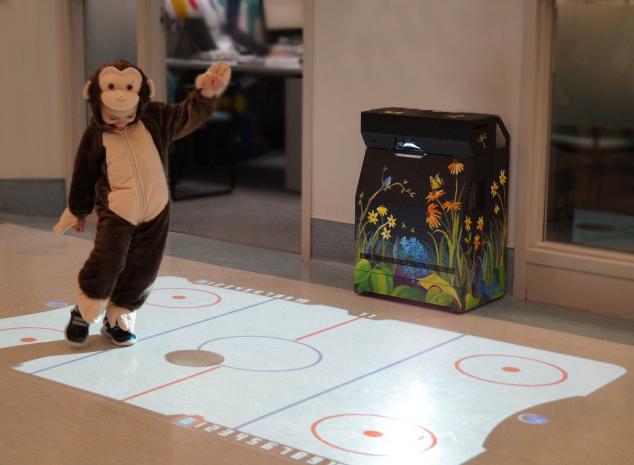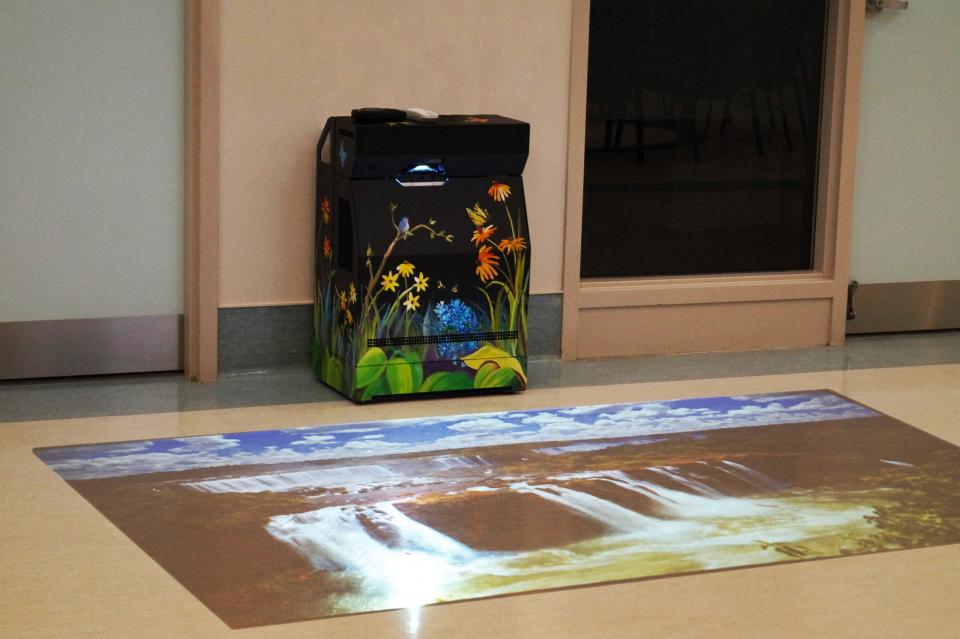 The Smilezone Foundation is an independent charity founded by Adam Graves, former NHL player for the New York Rangers, and Scott Bachly of Bachly Construction. Together they established the overarching mission of assisting children, and their families, who are facing difficult times and health challenges.
"Every child deserves a reason to smile and it has been such an honour working with KidsAbility and the Waterloo Community. The staff, children and families at this centre are truly inspiring and our Foundation is thrilled to be a part of helping make everyone smile!" says Graves.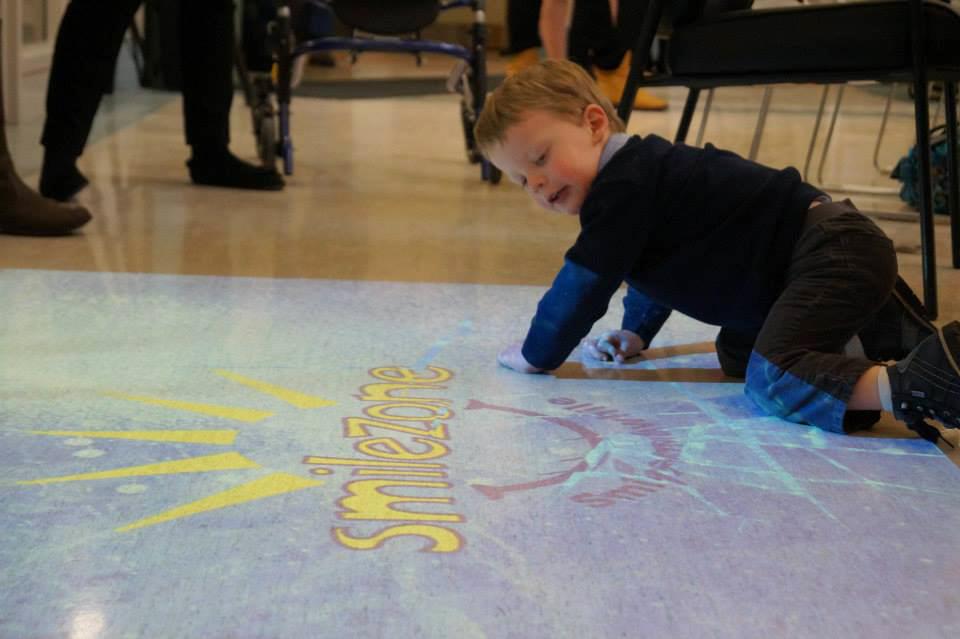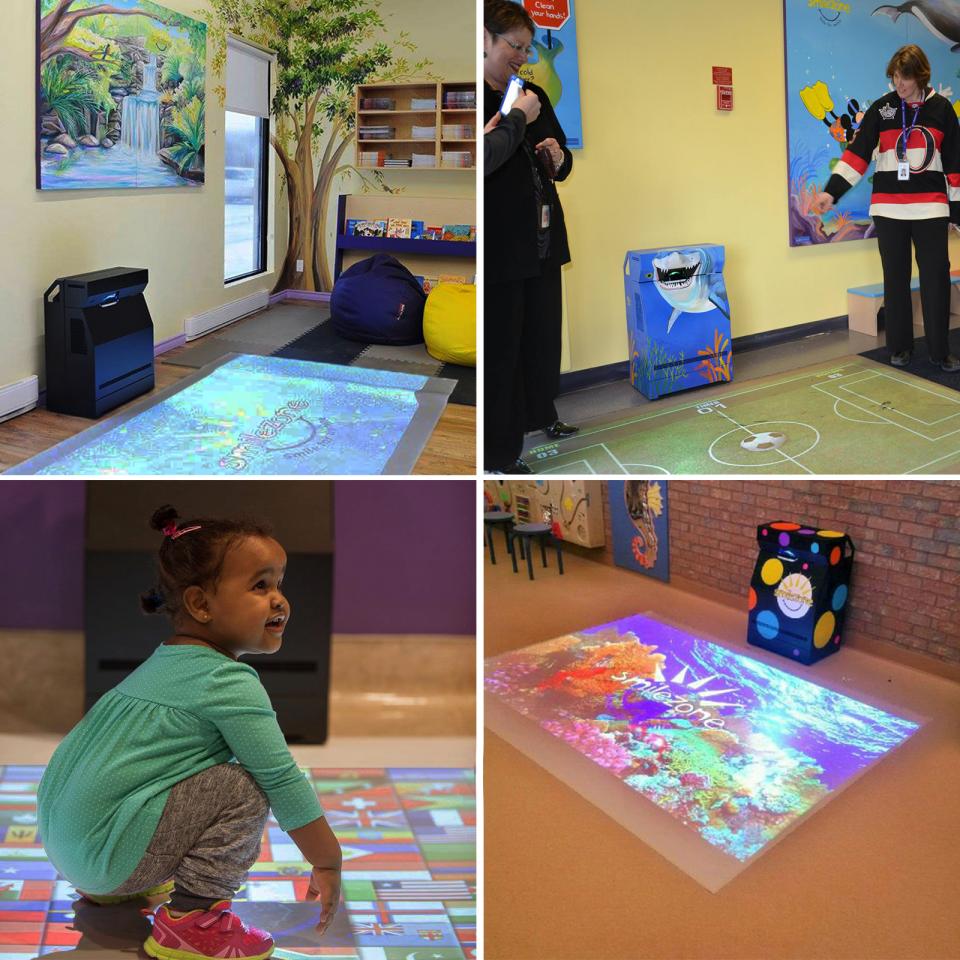 "Before the Smilezone Foundation renovation, my 2-year old daughter Ashlyn didn't engage with the toys in the Waiting Room and her dad and I had to chase her all over the building while waiting for her therapy appointments… [This time] She didn't want to leave after. She wanted to go back and play more!"

Ashlyn's Mother


Pediatric Patient at Grandview Children's Centre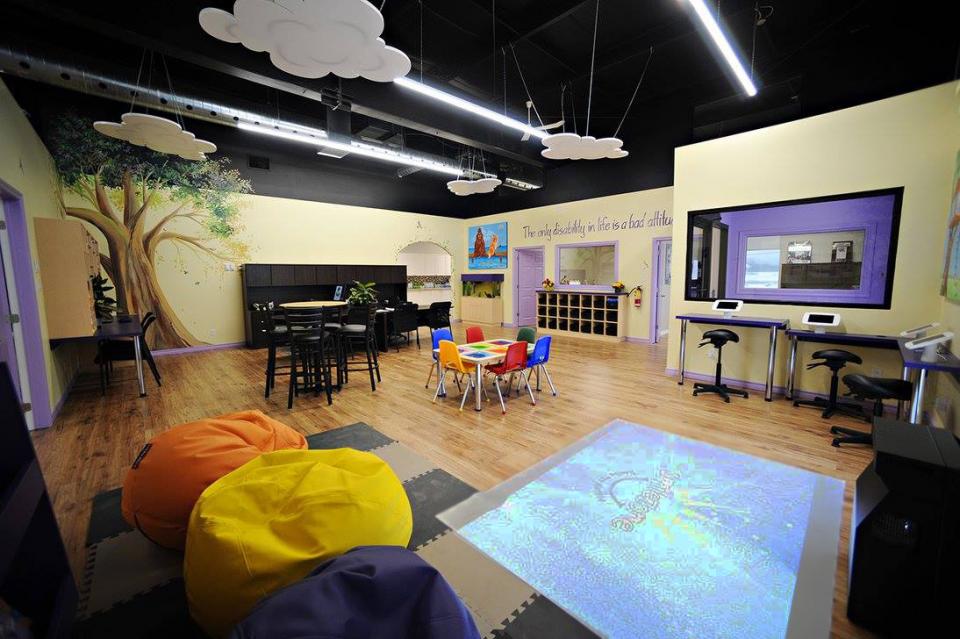 "Often for a family bringing their child to KidsAbility for the first time, they are not sure what to expect when they come through our doors. Families coming to KidsAbility will be welcomed into a space that is not only bright and welcoming, but it is also a lot of fun! Thanks to our new Smilezone, I suspect that we will see even more smiles on the faces of the children, youth and families we serve."

Linda Kenny
Chief Executive Officer for KidsAbility