Pacific Pediatrics, located in Woodburn, Oregon, recently underwent major renovations to revitalize their clinic and create a warm and welcoming space for patients and families to enjoy.
This unique renovation was inspired by a deep-sea underwater theme, complete with a 30-foot yellow submarine, porthole windows and a reception desk shaped like a boat. One of the highlight features inside the clinic is the WallFX located in the main foyer, producing an interactive wall projection to promote active play and entertainment.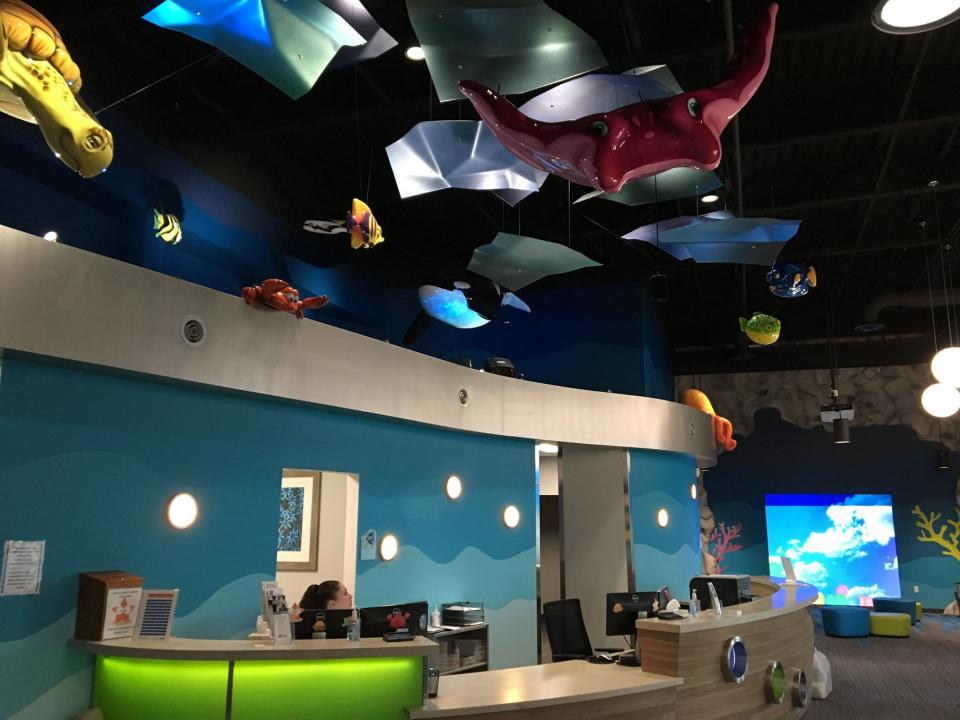 Erin Moller, Clinical Director for three YVFWC clinics says, "…we know that our behavior as adults is directly impacted by the experiences we have as children. If we can teach children today to be actively engaged in their health, we know that we will create lifelong good habits."
Studies have shown that when a child has a positive experience at the doctor's office, it can set them on the right track for a lifetime of wellness. Therefore, when the Yakima Valley Farm Workers Clinic (YVFWC) decided to open a new pediatric facility — Pacific Pediatrics — they went all-out in their efforts to attract and entertain their young patients.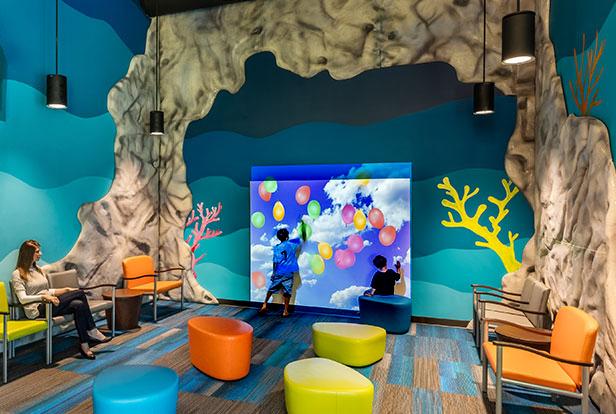 "That is a pediatric clinic designed to be a place children want to come to rather than this building that just looks like a doctor's office." -  Carlos Olivares, CEO of Yakima Valley Farm Workers Clinic. 
The WallFX projects a variety of applications for patient interaction ranging from floating balloons to exploding fireworks, calming koi ponds and more! Promoting interactive play, it encourages socialization among patients and families, but more importantly, the immersive technology creates a positive distraction which also helps to alleviate anxiety and stress associated with visiting the doctor.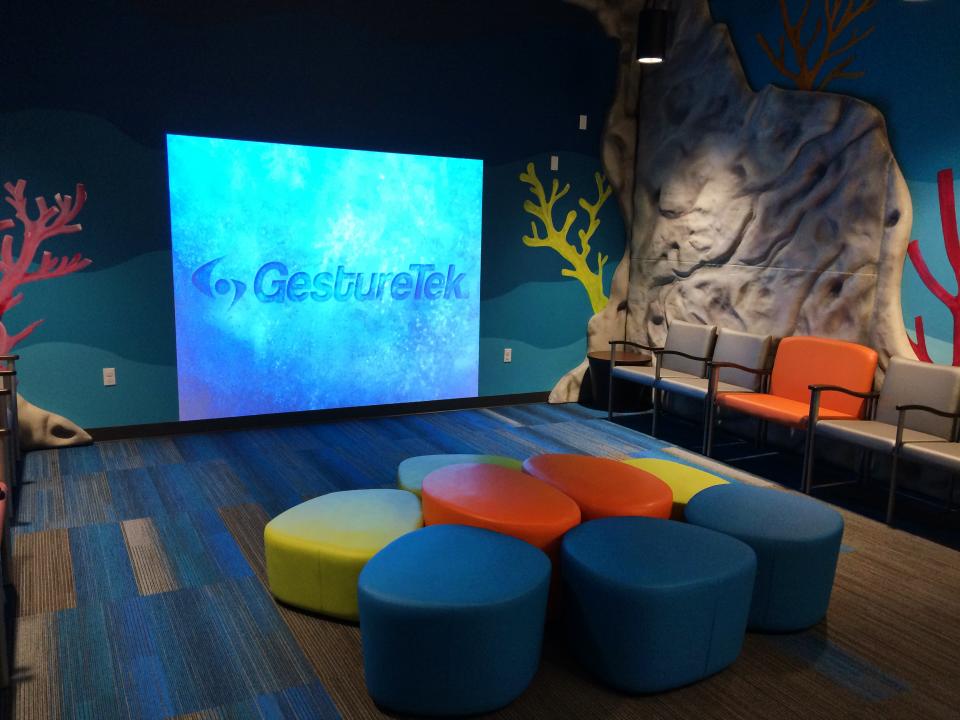 "I love Pacific Pediatrics! The interactive wall is by far the coolest thing I've ever seen." - Amber Dawn Betts, 

Patient