Sensory GroundFX & WallFX creates an exciting immersive experience at the North Carolina Jaycee Burn Center's Play Therapy Room
Each year, over 450,000 burn injuries occur in the United States that are serious enough to require medical treatment. Between 2007 and 2013, the proportion of burn center admissions due to scald burns increased from 29.8% to 33.7%.
The  North Carolina Jaycee Burn Center at UNC Heath Care is a 36-bed facility known as one of the best comprehensive burn centers in the world. The center is one of the few in the U.S. that provides both adult and pediatric care. The Jaycee Burn Center combines the expertise of multiple UNC specialists with the state-of-the-art facilities and technologies at UNC Health Care to provide patients with the very best in high quality and compassionate care. Their mission does not stop with treating just the visible injuries of the burn patient; it goes well beyond the physical to providing occupational therapy, physical therapy, respiratory therapy, pastoral support, aftercare, and laser treatment of scars.
In October 2015, PSNC Energy donated $200,000 to build a Play Therapy Room at the UNC Burn Centre, providing a much-needed space for children to receive physical therapy and to meet and have fun. An alarming number of burn centre victims are children, and the playroom is equipped with games and toys that allow children to improve their dexterity during recovery.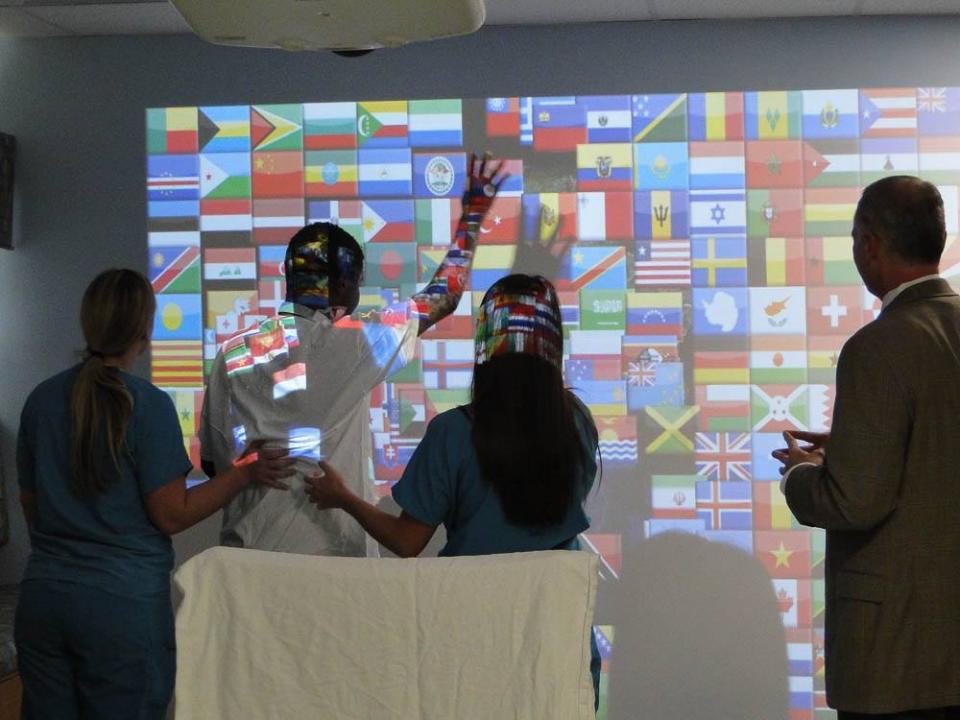 "One thing I think that is interesting about this room is that it's not that large, it's one room on the fifth floor of a very large hospital and you might think how much difference can it make to re-renovate a single room in a hospital. But when you come here and see the patients and you see the people that work here and what theyre trying to do, you realize that it's very important to the people that are here and their families. That's really what this whole burn center is all about and why we see it as such a great way to give back to the community."
– Rusty Harris 
SVP, SCANA Gas Distribution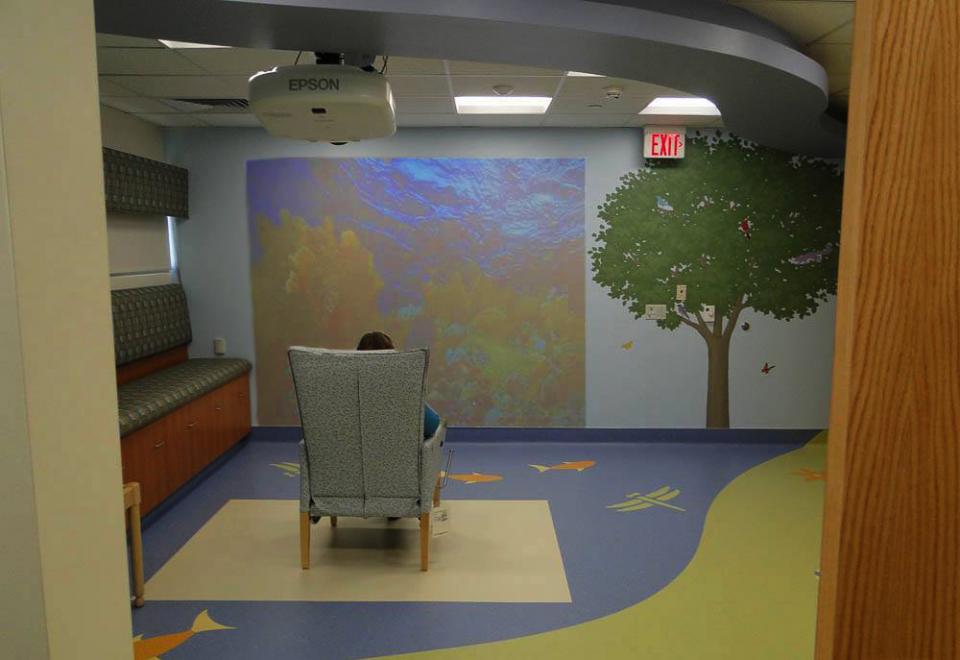 GestureTek Health's Sensory WallFX and GroundFX are unique additions for the Play Therapy Room, offering rehabilitation through play and providing an exciting experience for patients of all ages and abilities,. The system's dazzling virtual reality special effects transport patients into interactive worlds, and can be projected onto a wall or floor of any size, creating an immersive experience that can entertain, educate and motivate patient recovery. The gesture activated projection features interactive applications including stars, international flags, soccer balls and more! By encouraging patients in the UNC Burn Center to make gentle natural movements, it helps them to improve their dexterity after burn trauma, while also aiding as a distraction from any pain or discomfort during the recovery process, as the applications are designed for sensory stimulation and relaxation.