Image: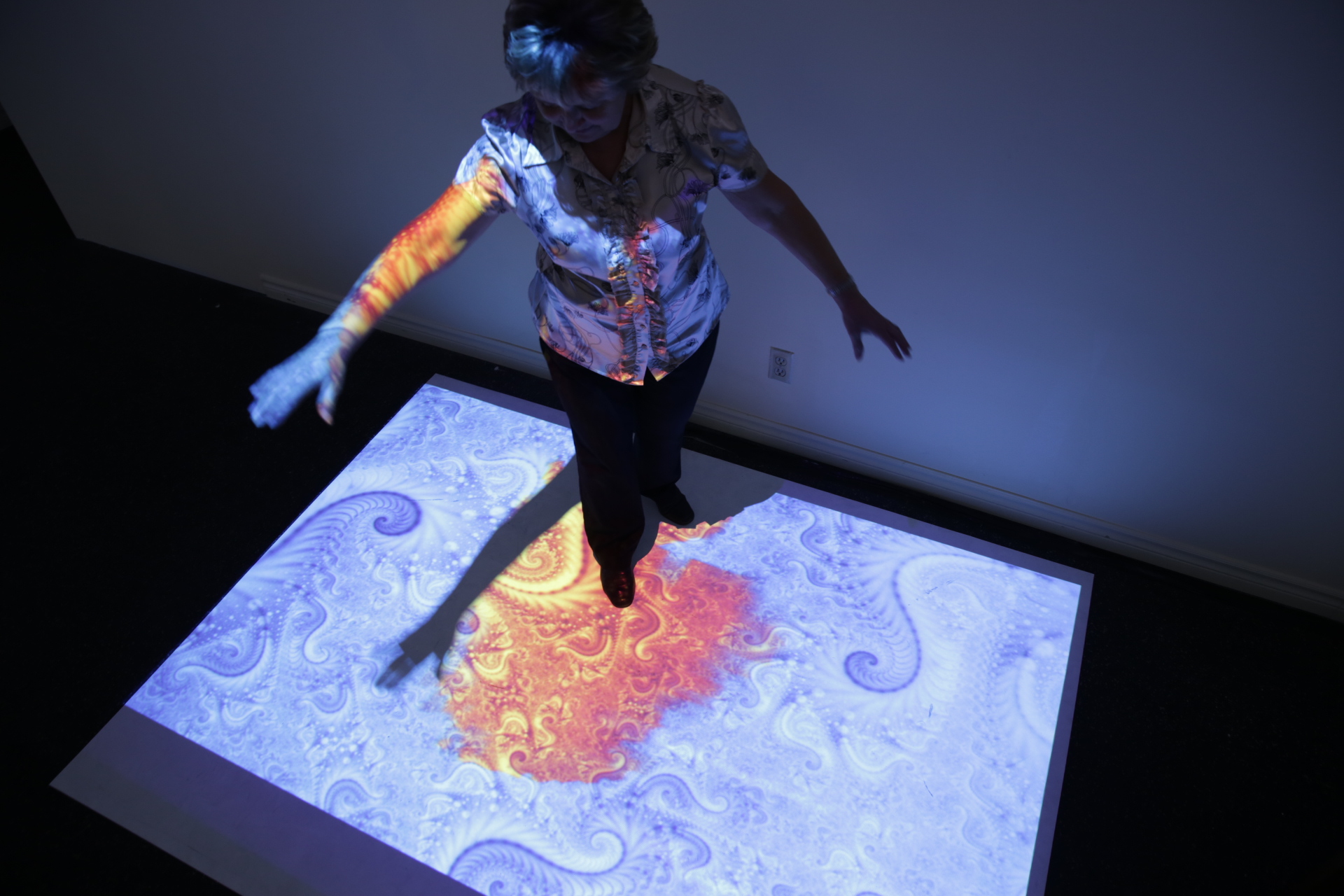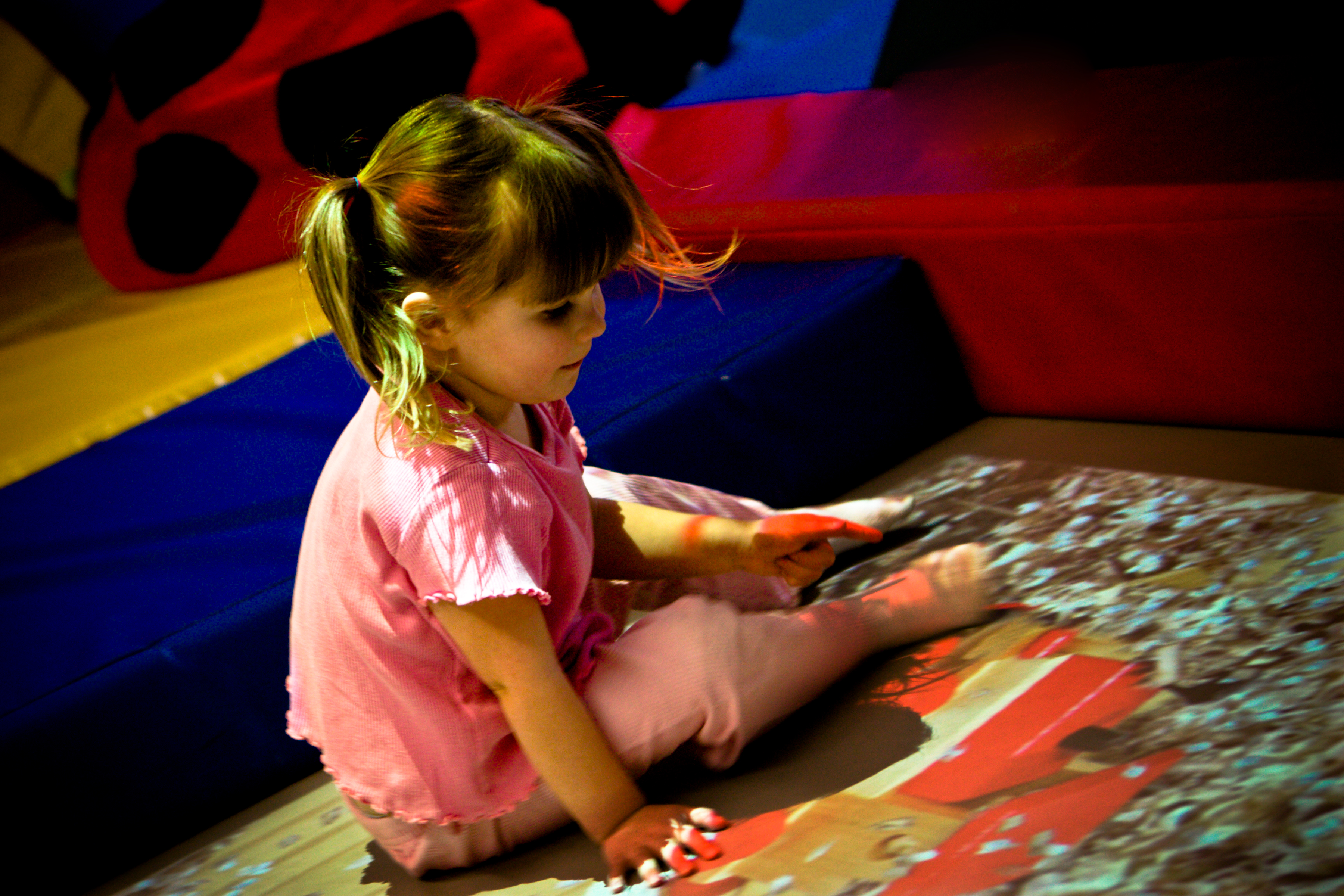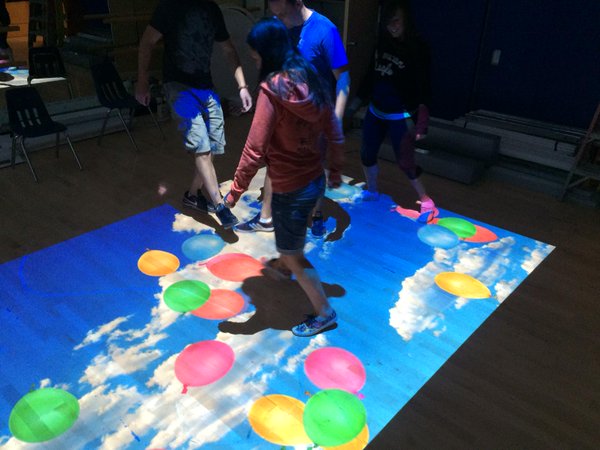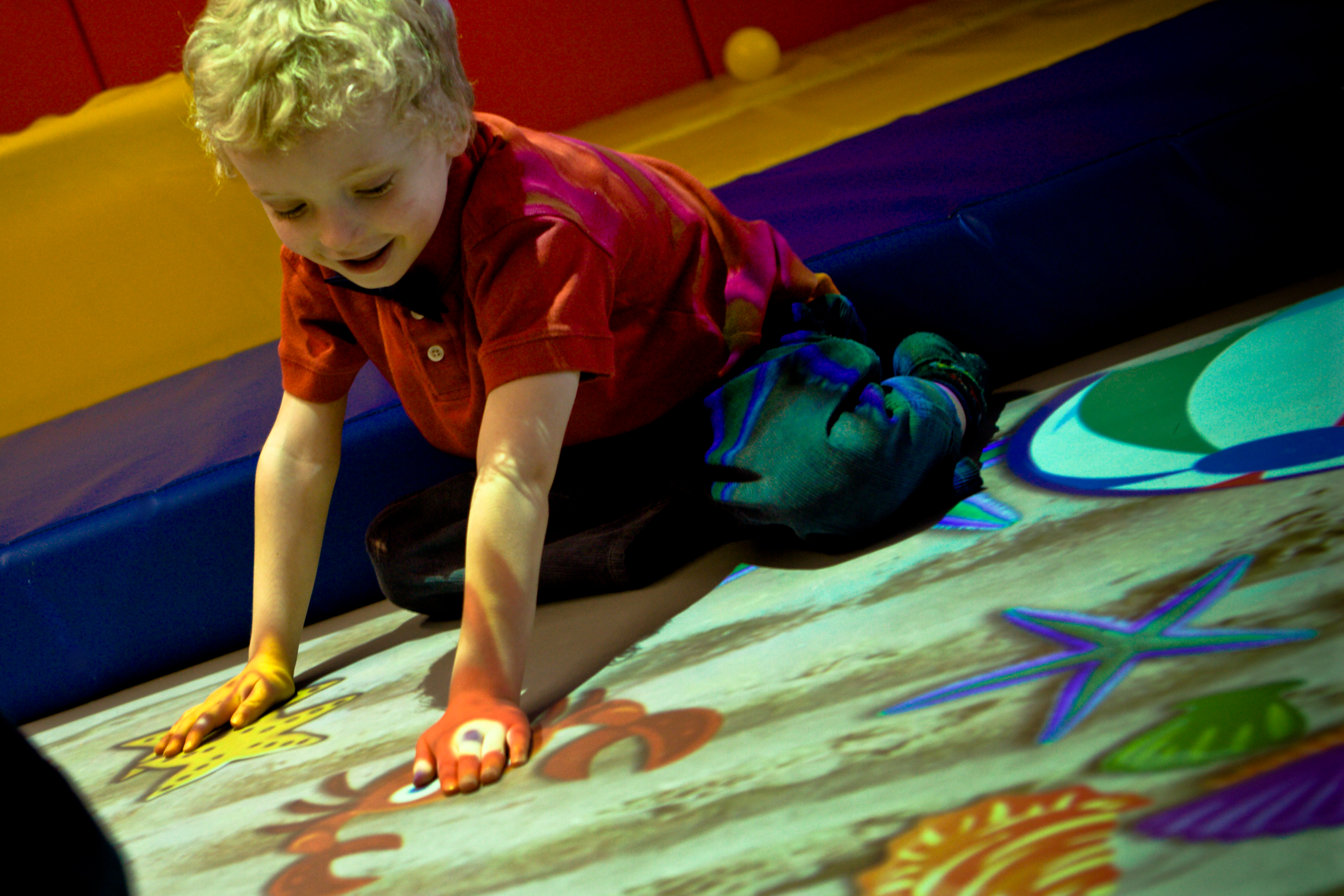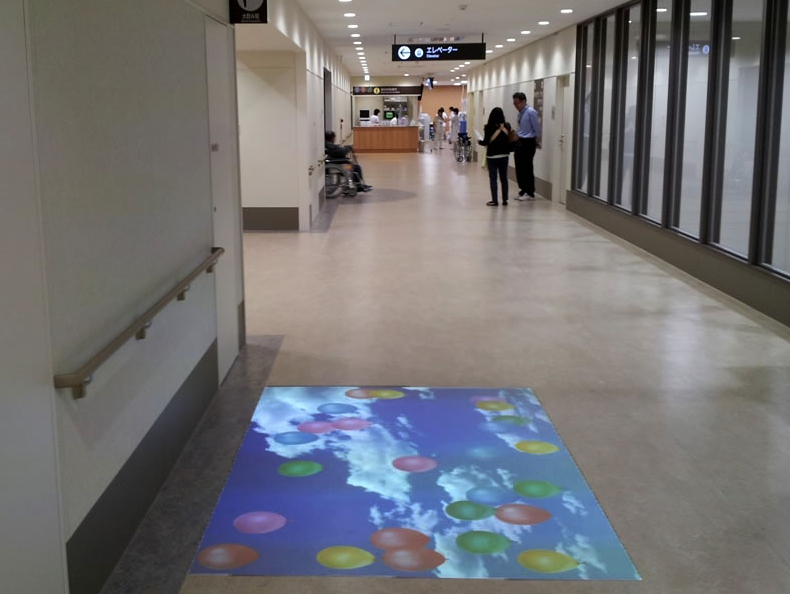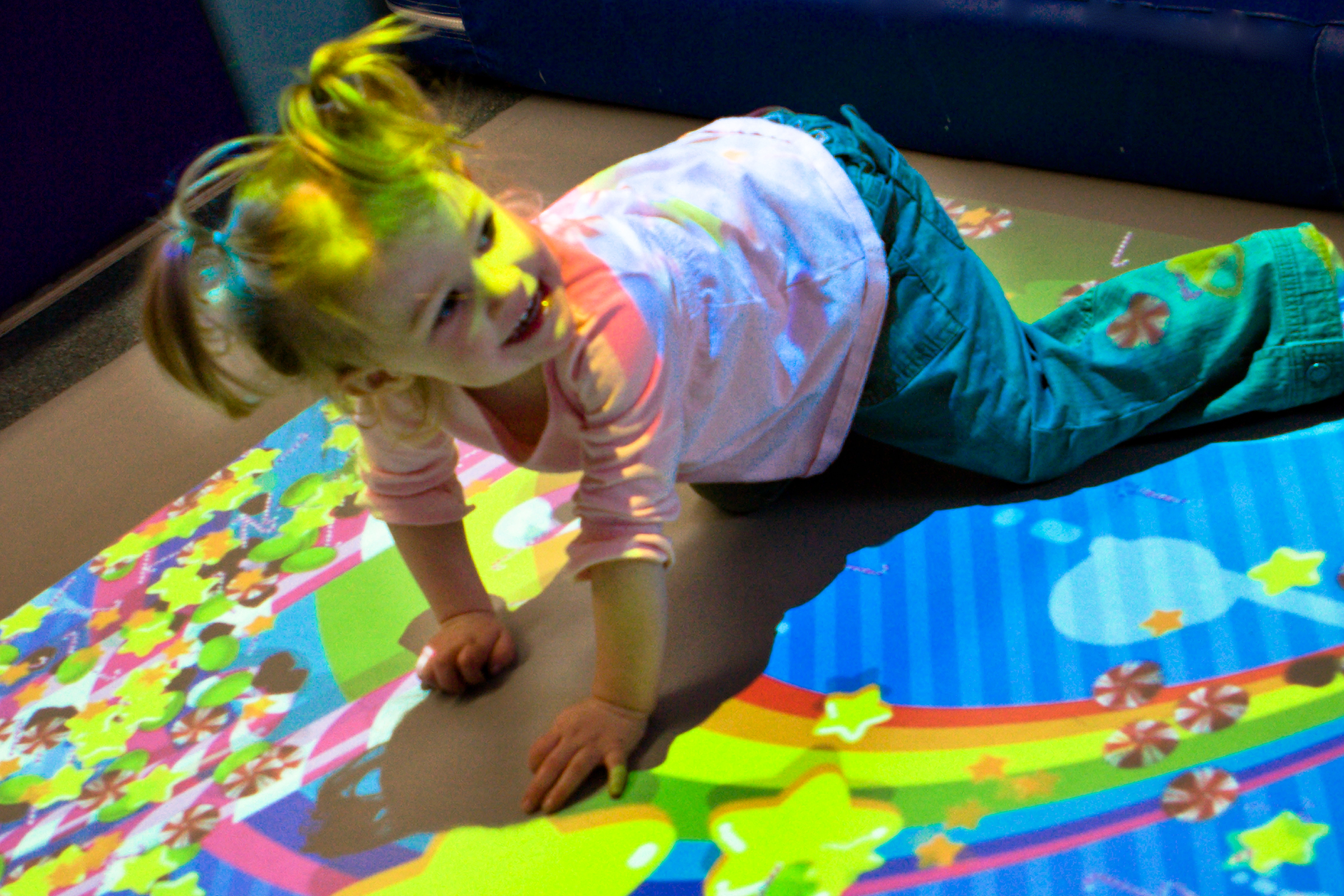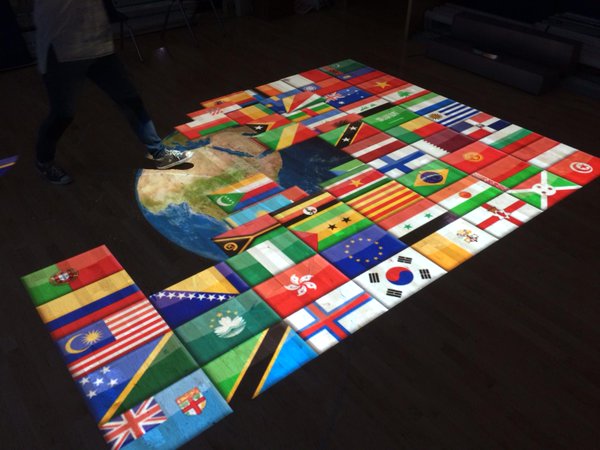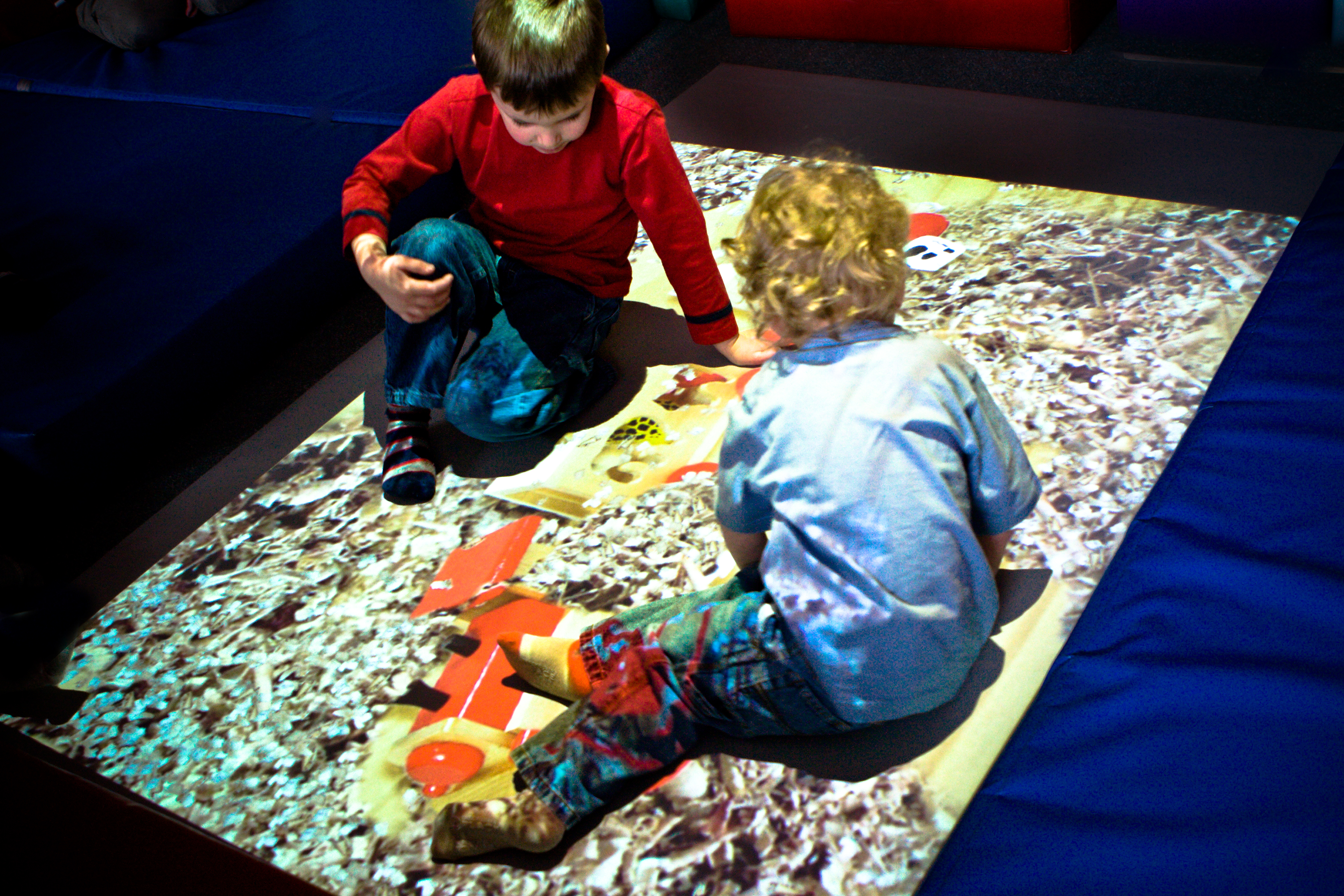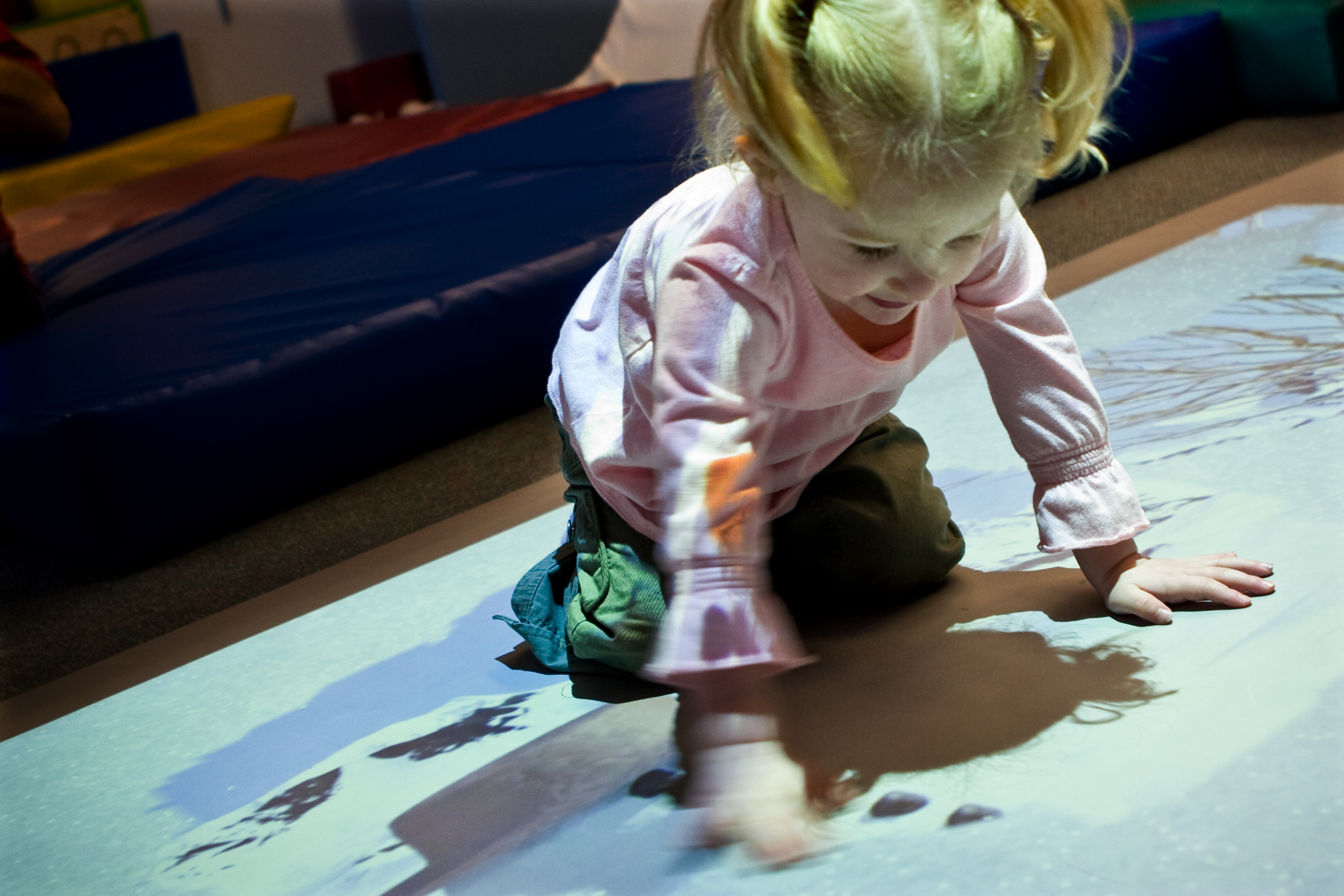 GestureFX® Interactive Projection and Visual Display System 
GestureFX is a family of stunning gesture-controlled display system solutions.  It is one of the world's most advanced gesture recognition solutions for interactive displays and surfaces. GestureTek Health's patented body-tracking technology allows for dynamic interaction with engaging content, special effects, virtual worlds, and immersive gaming experiences.
Our technology transforms the floors, walls or any surface of a healthcare facility into compelling interactive displays.
GestureFX creates memorable experiences where anything is possible. More than 70 eye-catching applications come included with GestureFX, which can be customized to meet any requirements.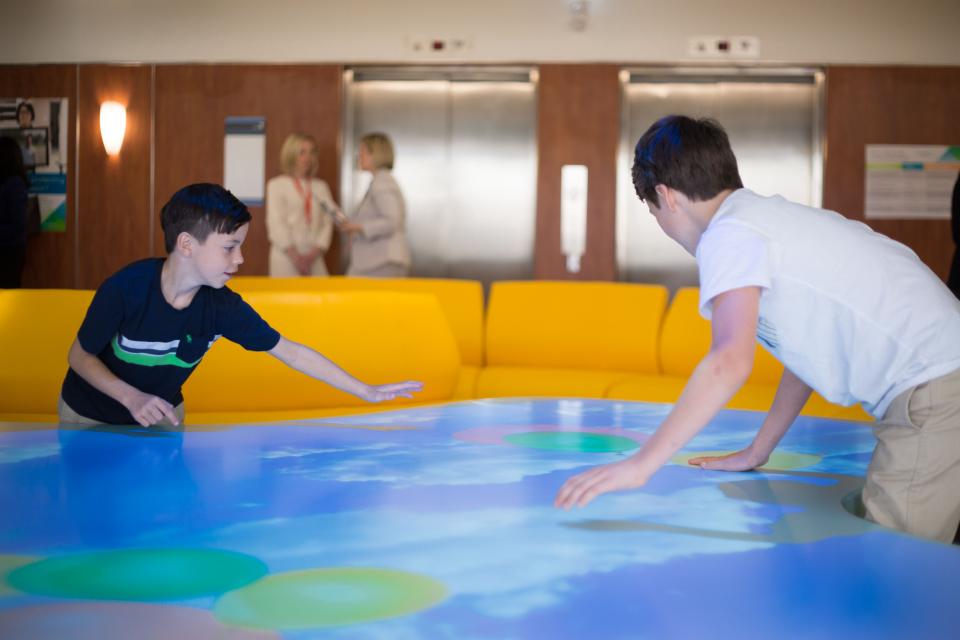 It is a highly robust, reliable virtual reality solution: the result of more than 25 years of development. Covered by over 40 patents, over 6000 GestureFX systems are successfully installed worldwide, 1000 of which are in healthcare facilities. GestureFX is truly the market leader in the field of gesture-controlled display and surface solutions.
This family of products is highly adaptable and customizable; the displays can be designed to fit any size or shape of surface.
GestureFX also comes as a turnkey solution: the Cube. The Cube is a compact, portable, turnkey unit that projects an interactive, gesture-controlled display onto the floor for high-impact entertain and immersive experiential environments. The interactive projection display scales from 100inches to beyond 120inches diagonally.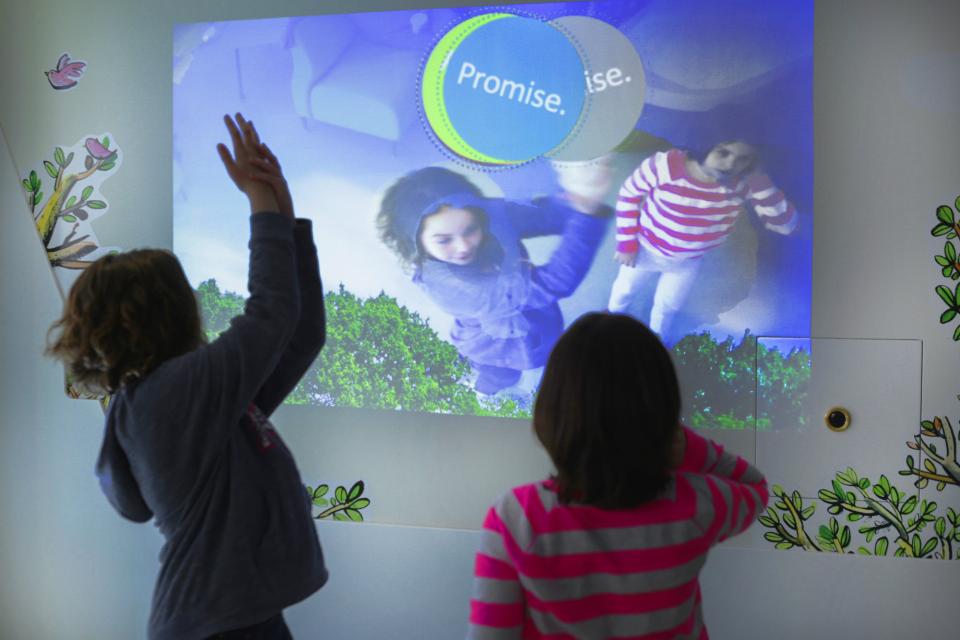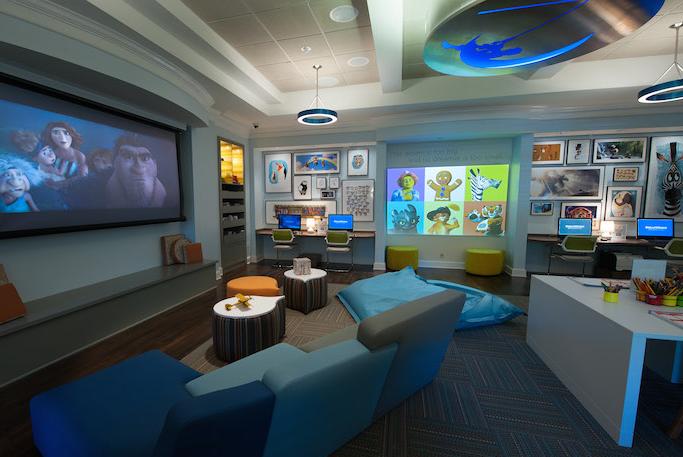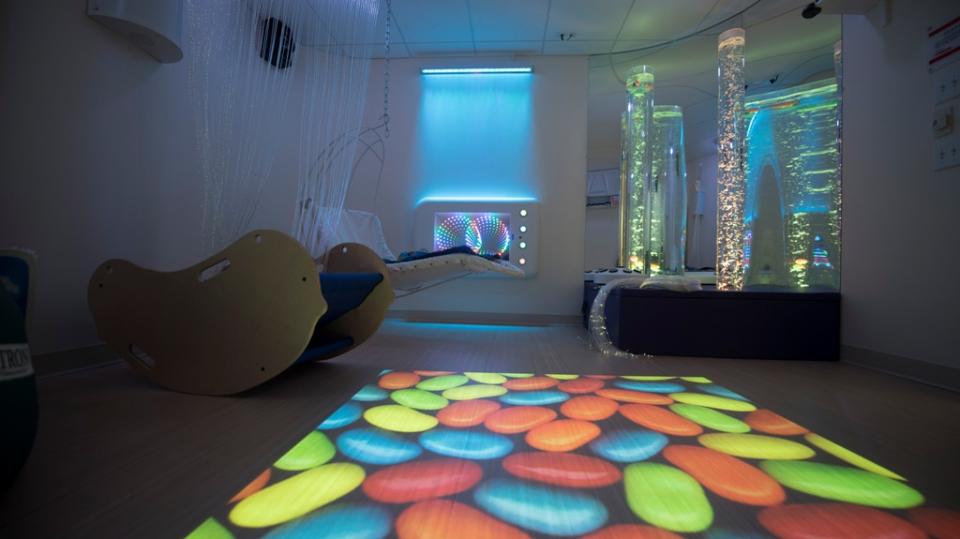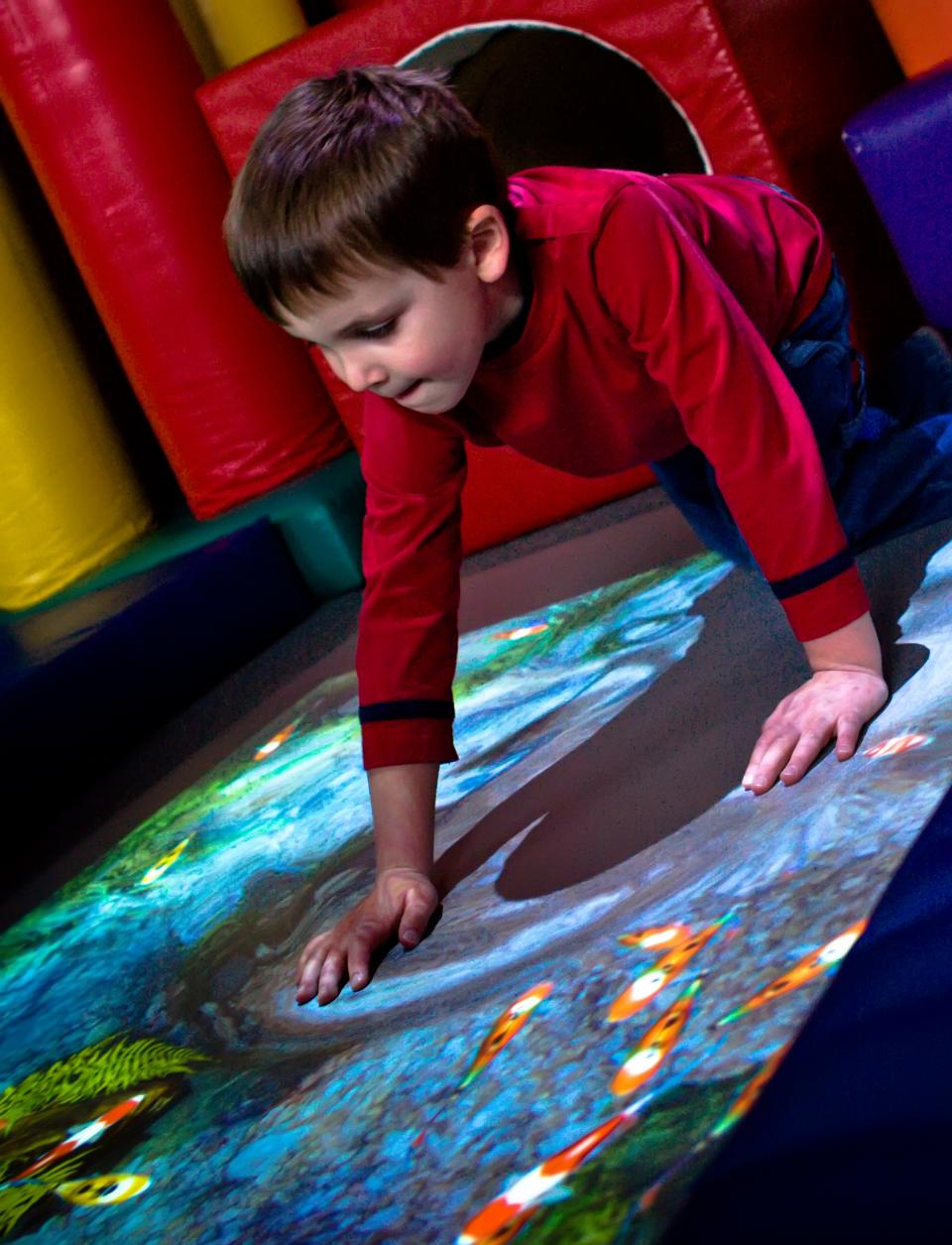 Top-of-the-line features only available from GestureTek
Strong engine for background and interactive sound creation.
Flexible and adaptable solution designed to work in variable lighting conditions.
Comes with more than 70 spectacular applications and special effects.
In-depth manual makes it easy to rapidly adapt applications or create new ones. 
Create your own effects or use our custom application development services.
Advanced gaming module enables complex animation, interaction and scoring.
Delivers Flash and 3-D animation applications.
Supports the integration of any resolution of graphics.
Console play list interface lets you choose and change effects and their sequencing and duration.
Quick and easy self-installation or expert installation by GestureTek.
Built-in Edge Blending enables multiple projector setups with no added hardware.
Software allows for 24 hour lens/iris support to performance in changing ambient lighting conditions.
Designed for online access and built to be networkable.
Can run as a subwindow in other multimedia and digital signage solutions.