Though GestureTek had great success with its invention of Video Gesture Control and was able to license its patents and technology into mobile and consumer applications, like to Microsoft for cameras like the Kinect on the XBOX, GestureTek knew it wanted to use this technology to empower the rehabilitation and health industries. 
 As the inventor and pioneer of video gesture control technology, it has been exciting and encouraging to witness this technology being embraced.  There are a number of companies starting to look at systems in this field. Some have been built based on the underlying technology behind GestureTek's original multi-patented work, and others use other types of virtual reality interfaces— like data gloves and head mounted devices.  When looking at these other systems for rehabilitation it is important to consider:
Are the systems originally created for rehabilitation, or are attempts being made to fit them into a clinical environment?
Is the narrowness in scope of application useful enough?
Does it consider the realities and inherent limitations of clinical work-flows?
Is it too expensive for most facilities to purchase, or does it demonstrate a clear advantage over more traditional rehabilitation approaches?
GestureTek recognizes that "cool" and "novel" technology does not necessarily equate to a clinically useful and meaningful product. IREX provides fun with its intrinsic function.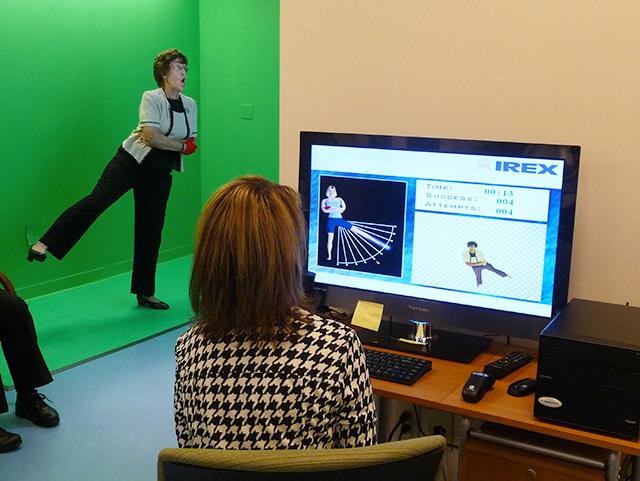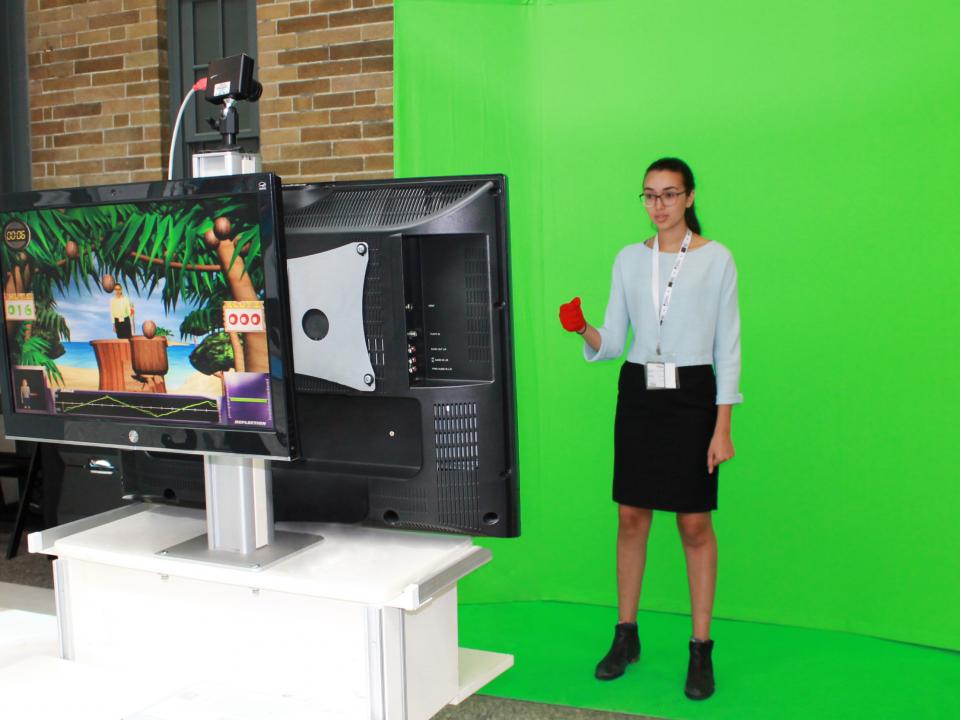 From the beginning, IREX has been distinct from other virtual reality products because it was specifically designed for physical rehabilitation and with close consultation from leading clinicians. Some of our defining and unique features:
Only seconds required for equipment set-up so valuable session time is not lost.

Absolutely unencumbered movement. There is no headgear to wear, and there are no body markers to apply.

No headgear means safer use for patients with vestibular or other balance problems.

Patients see themselves, not an avatar, taking full advantage of visual feedback loops.

Range of movement is fully programmable by the clinician for unilateral or bilateral exercise.

Applications are available for upper and lower extremities, individually or combined.

Affordable for even small rehab units or outpatient clinics.

Difficulty level has a high range for effective use with significantly impaired patients with neurological injury or those that are highly mobile.

The system is accessible for those who are confined to a wheelchair.

Therapy sessions are fully programmable from one to many exercises. Exercise and rest break times are also programmable and combined into an auto-calculated total session time so the clinician will know the exercise program will fit into any length of session.

Virtual goniometer measures upper and lower extremity range of movement with no effort from the clinician.

 Session parameters and patient performance data is available for progress tracking and clinical session notes.

 The system allows for physical assistance from the clinician for weak or unstable patients without interfering with the function of the exercise.
Although all of the above features are available with the original IREX,  GestureTek is dedicated to continually improving the system, creating and developing new features and applications.