Pediatric patients, families and staff at Hawaii's Kapiolani Medical Center for Women & Children received a surprise visit from their favourite Disney characters: Mickey Mouse, Minnie Mouse, and Pluto! Just two weeks before Christmas these characters brought along Disney magic and holiday cheer, visiting pediatric patients and making a special trip to the Keiki Play Area in the new Diamond Head Tower. Located in the lobby of the third floor, the Keiki Play Area provides a special space for children and families to play together. To further enhance the space, The Walt Disney Company generously donated a GestureTek Health WallFX system through Kapiolani's Campaign for Hawaii's Children to sponsor the play area.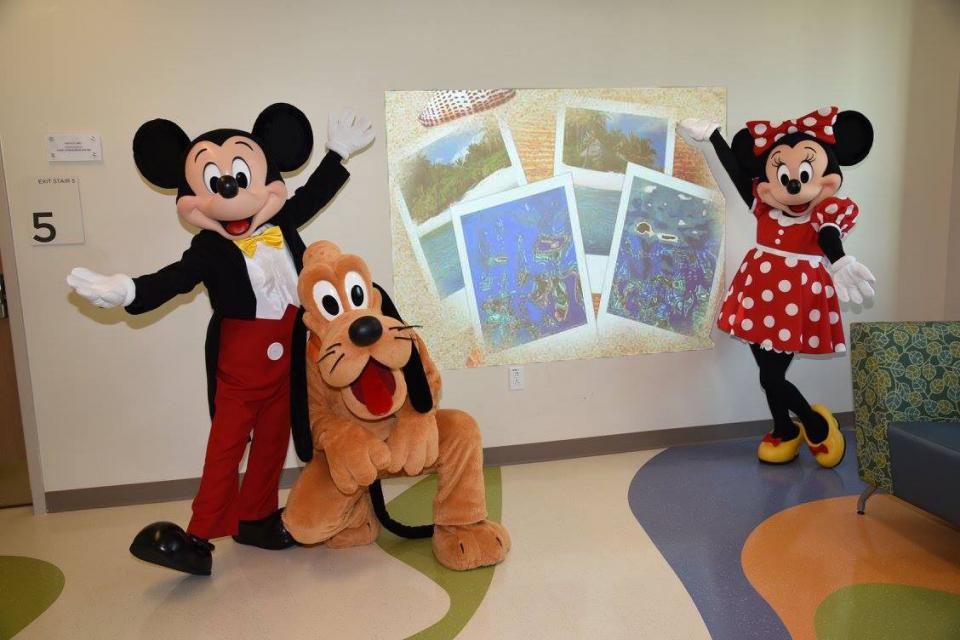 Children can now enjoy one-of-a-kind interactive experiences with friends and loved ones as they wait to see the doctor. These unique interactive environments projected onto the wall respond in real time to children's movements.  A wave of the hand can make fish swim in the virtual ocean, or send water rippling through a virtual pool. The advanced technology used in the system picks up even the slightest of gestures making it highly accessible to all who visit. 
"At Aulani, we provide experiences that allow families from all over the world to create memories together every day. We are so pleased to share this same magic with our community – particularly our local keiki and their families during times of need."

Elliot Mills


Vice President of Hotel Operations for Aulani, a Disney Resort & Spa and Disneyland Resort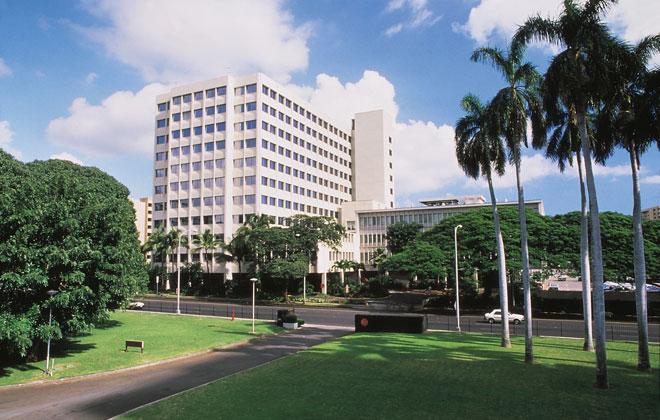 "Kapiolani Medical has done a fabulous job with their new building!!! Our son absolutely loved the interactive projections found on the 3rd level next to the rehab center. It kept him entertained for a long time. Thank you... this made our son's visit a little more easy."

Jenn P.




Mother of pediatric patient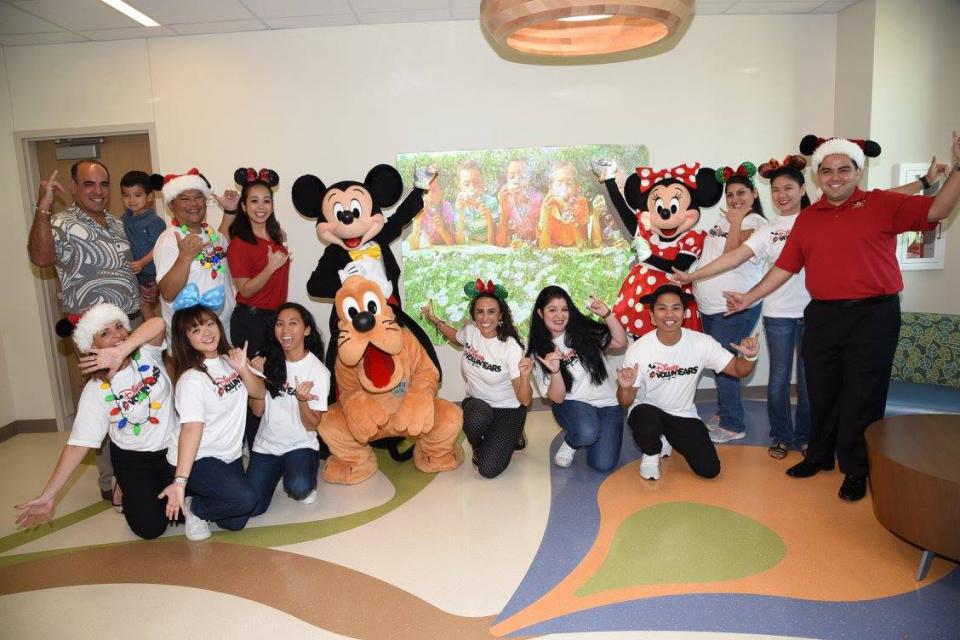 For families at Kapiolani Medical Center, WallFX does more than just provide a fun immersive experience; it can also act as a positive distraction for young patients to alleviate any stress or anxiety related to visiting the doctor.
"We are very grateful for the ongoing support we continue to receive from The Walt Disney Company," said Kapiolani CEO Martha Smith. "Their generosity helped us achieve a significant milestone for our medical center with the completion and opening of our new Diamond Head Tower."
Kapiolani is a not-for-profit medical center with a mission to serve patients regardless of their ability to pay, and is the only full-service specialty hospital for women and children in the state.