GestureTek Health' WallFX Featured in the Newly Renovated Driscoll Children's Hospital
Just blocks away from the salty breezes of the Texas Corpus Christi Bay, Driscoll Children's Hospital's towering eight-story brick building cuts a familiar image into the Corpus Christi landscape. Now, the iconic building that serves as a beacon of hope and healing for the children of South Texas has an eye-catching addition as the blue brick elevator shaft and the colored-panel glass in the front signals a newly renovated Emergency Room. A $14 million project renovated the 18,500 square feet of existing space for better utilization and patient flow.
As part of the major renovation, the ER's waiting area has been equipped with child-friendly features, including the GestureTek Health's WallFX, an interactive wall that allows children to control what is projected on-screen using simple body gestures such as the wave of a hand. 
"Before the renovation, our Emergency Department was built to handle an average of 15,000 patients a year. Now we're seeing more than 35,000 patients a year, so this renovation allows us the proper space to accommodate those patients efficiently," Driscoll Children's Hospital's Vice President of Operations Donna Quinn said.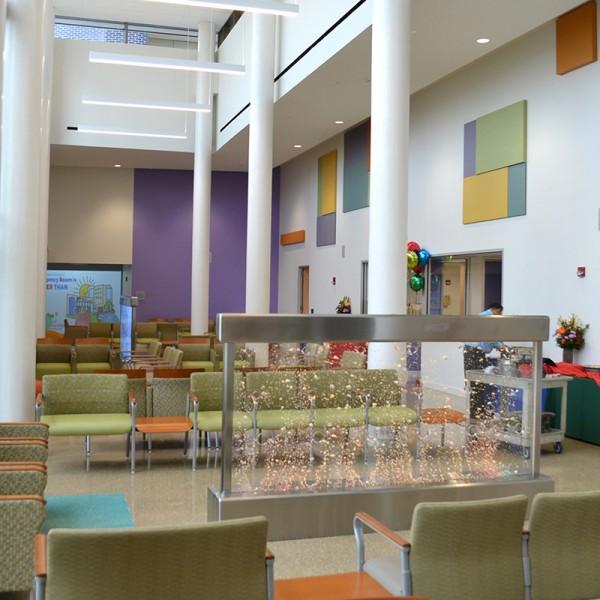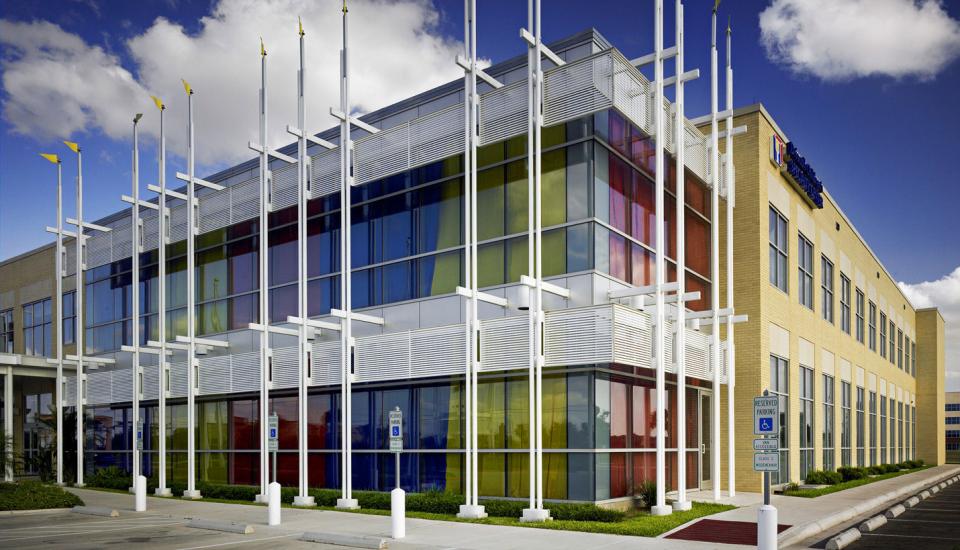 "The new renovations make things so much better for everyone – for our physicians and staff, and most importantly, for our patients."

Donna Quinn
When a child's health is in crisis, South Texas families turn to Driscoll Children's Hospital for help. "With the renovated Emergency Department, we're able to give families a more comfortable space," Quinn said. "We already had the most state-of-the-art equipment for our patients, so the technology and the people are the same. Now, we have an improved way of presenting it with even more efficiency."