Sensory CUBE creates a sense of calm and relaxation for individuals in Snoezelen Rooms
The Canadian Deafblind Association Ontario (CDBA Ontario) is a non-profit organization that has provided services across the province to members of the deafblind community for over 25 years. CDBA Ontario is committed to enhancing the lives of people who are deafblind through support, services, awareness, recognition and intervention. CDBA is recognized within Canada and around the world as a leader in the provision of Intervenor Services.
Flaghouse Inc. worked with CDBA in Paris, Ontario to design and install a Snoezelen® Multi-Sensory Environment. The Snoezelen room is equipped with a variety of stimulating and calming products to heighten the sensory experiences of people amongst the deafblind community.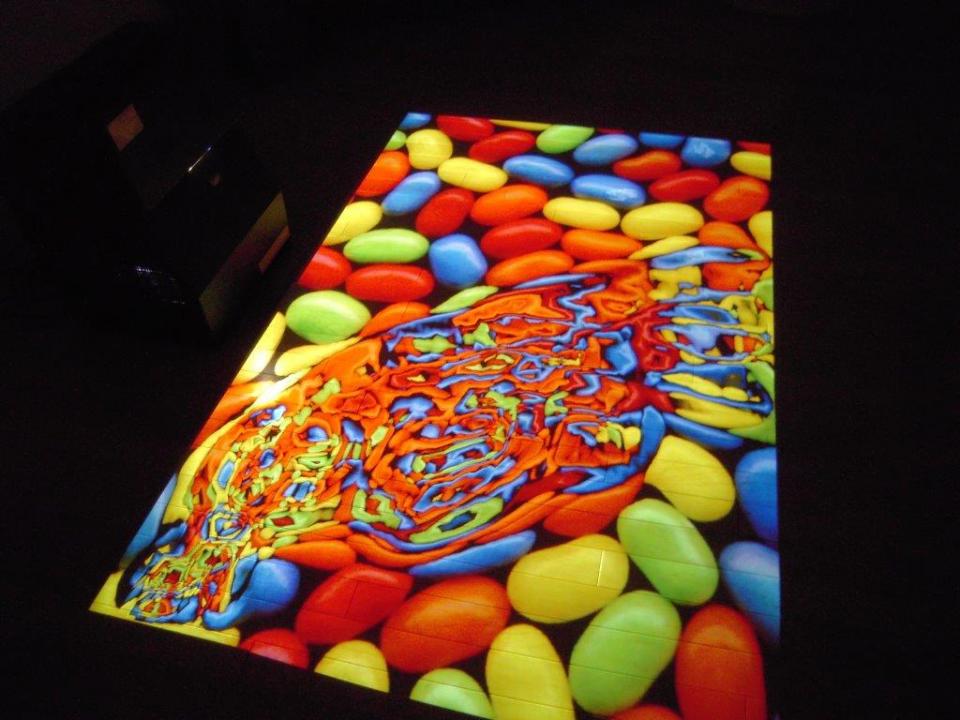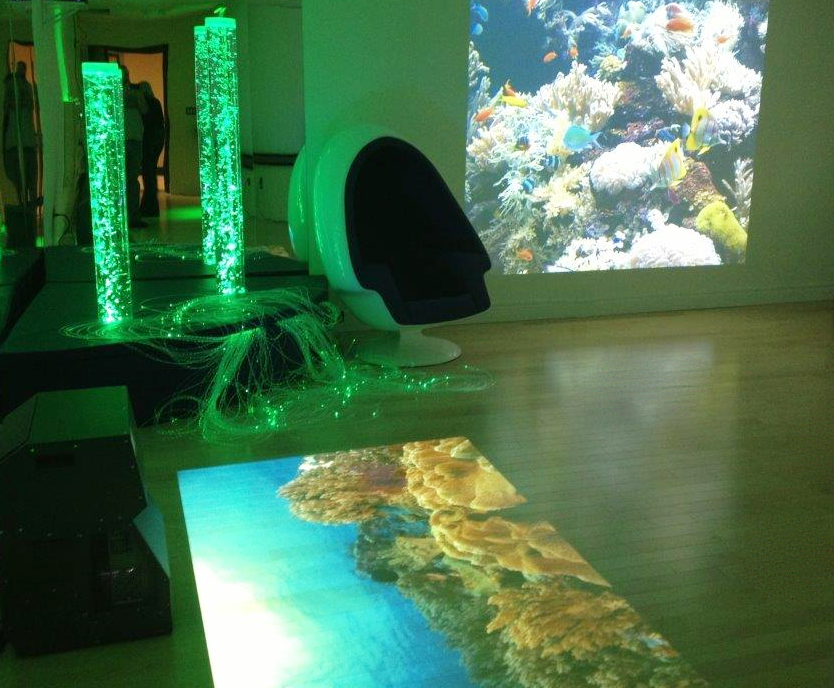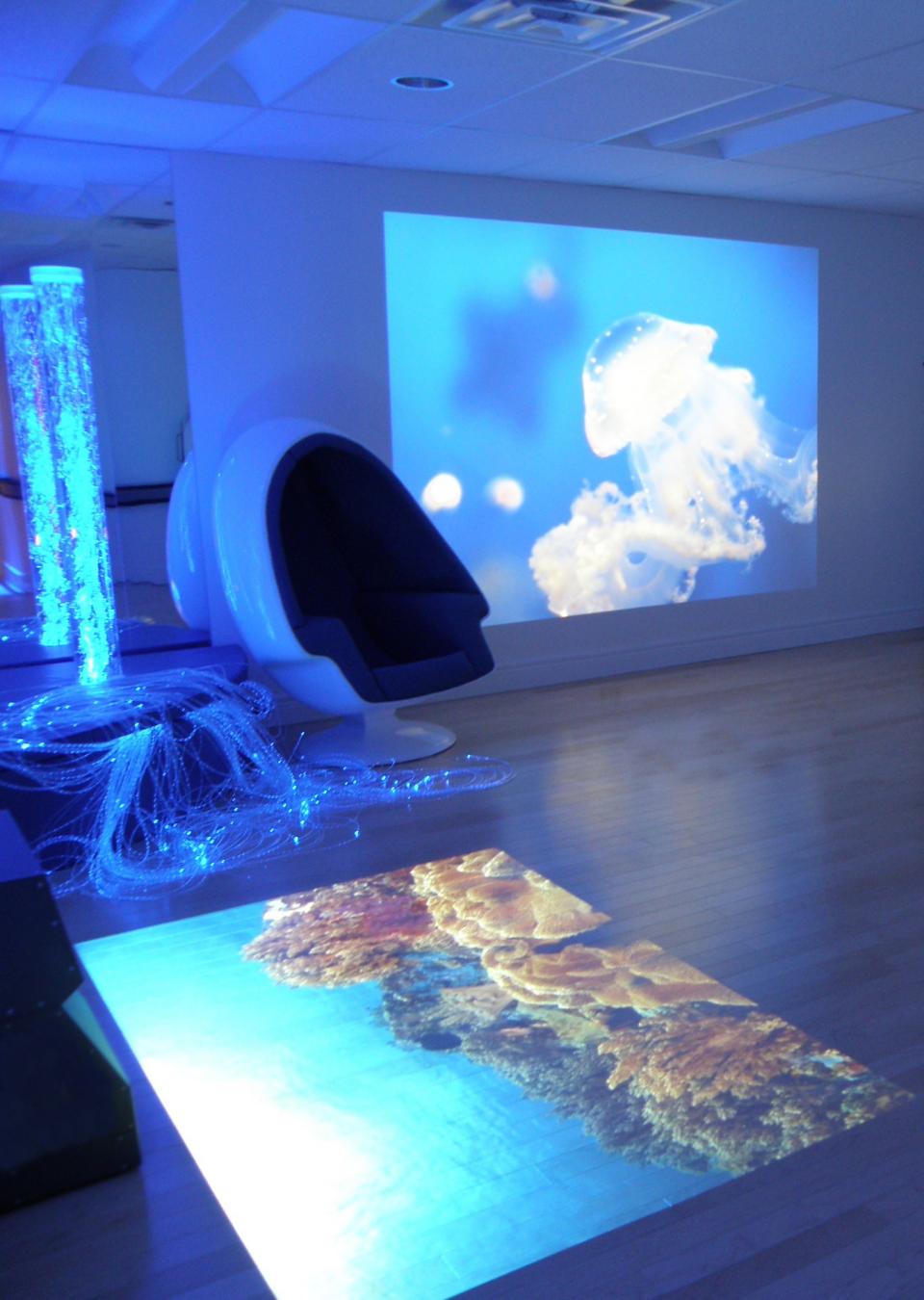 Within the Snoezelen room is a state-of-the-art Music Room that is equipped with high-tech products such as the GestureTek Health's Sensory CUBE. The SensoryFX family of products provide dazzling auditory and visual sensory stimulated projections that are controlled with the most minimal of gestures. Patients feel empowered as they control spectacular, dynamic images and special effects with a wave of their hand, a wiggle of their finger or even the blink of an eye. It's a creative and educational tool that engages patients, stimulates their imagination, reduces stress, and alleviates pain.
Therapists, clinicians, and caregivers can simply adjust the lighting, atmosphere, sounds, and textures to suit the needs of the patients at the time of the use. The Sensory CUBE offers extraordinary flexibility, wide application, and positive outcomes. Moreover, they benefit Snoezelen Rooms by providing highly motivating environments for users to enjoy meaningful, relaxing, and educational sensory activities. The Sensory CUBE is quickly becoming an essential feature in bringing interactivity to Snoezelen™ and sensory rooms, alongside hospital wards.