Sensory GroundFX creates an immersive experience for children at Wolverhampton's Sensory Room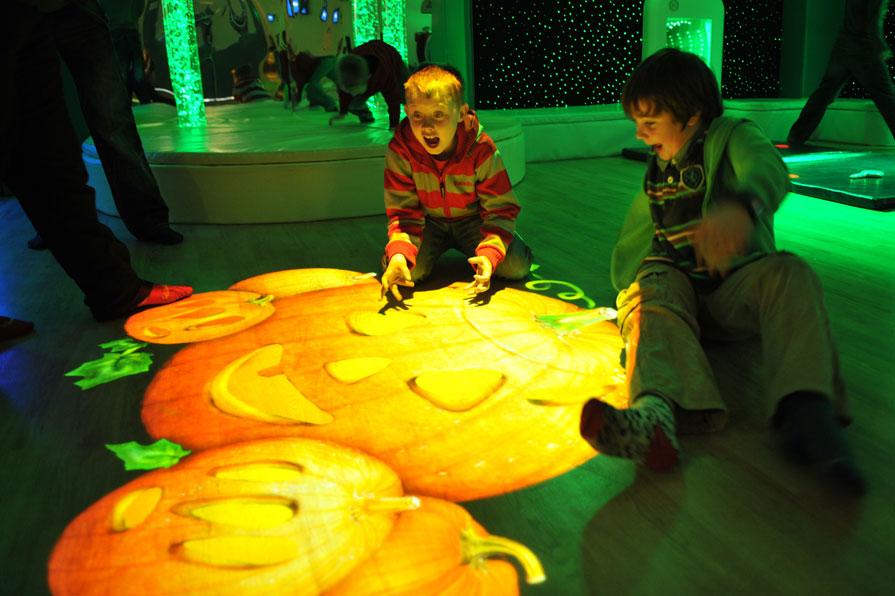 Wolverhampton's unique Sensory Room located at the Brickkiln Community Centre in England is designed to transport children of all ages into a soothing magical atmosphere. This room provides fun and playful sensory experiences in a relaxing therapeutic environment for children with special needs.
These unique sensational experiences are created through sound, lighting, tactile toys, and GestureTek Health's Sensory GroundFX. The engaging GroundFX projects vivid interactive games and virtual worlds that respond to children's every movement! Each application projects different special effects, encouraging children to get active and socialize with one other.
Children become fully immersed within each sensory game, all the while building self-esteem and improving physical and cognitive abilities. These interactive, immersive wall projections serve as soothing, ambient atmospheric experiences and are used for sensory relaxation. The dazzling Sensory GroundFX is more than just an interactive flooring system; it is an instrument for children's health and wellbeing.