The Future of Pediatric Rehabilitation
By WellAware Vol.2 Number.3 
Defending the net as a soccer goalie or hitting the slopes on a snowboard are experiences many children with special needs don't get to enjoy. For those who participate in virtual reality pediatric rehabilitation, however, these and other physical activities are simply part of putting the fun into regaining functionality.
New, virtual reality technology is helping children ages 4 and older who have suffered a stroke or orthopedic injury recover quickly while having fun. In addition, those children who have cerebral palsy or visual motor impairments also enjoy using the system.
The IREX™ (Immersive Rehabilitation Exercise) System— used at the Atlantic Rehabilitation Institute—is the only one of its kind in the Tri-State Area. It allows children to choose among 20 interactive games developed to improve stability, coordination, balance and range of motion.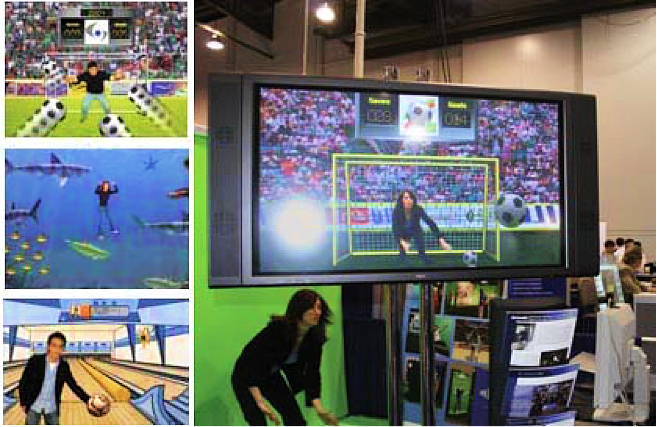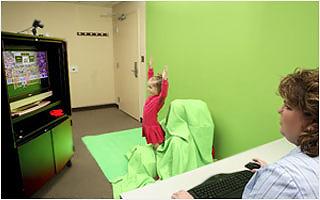 Virtual Reality = Actual Therapy
The IREX™ technology projects an image of the child onto a screen, and the child watches himself or herself while participating physically in the selected on-screen virtual-reality environment. Clinicians use program parameters to tailor every game to the specific therapy needs of the child.
At the beginning of a session, the clinician enters the child's name and a computer automatically adjusts functions of the game to help the child improve in certain categories, including:
range of motion
strength
balance
coordination
For example, a child who is trying to overcome residual weakness on the left side of his or her body after having suffered a stroke may enjoy swimming with fish and maneuvering around obstacles in a virtual seascape. Behind the scenes, a therapist measures the child's physical performance in real time.
Child's Play = Comprehensive Care

In addition to improving the patient's physical condition, the ability to tackle challenges and track progress toward personal therapy goals provide emotional benefits for children. Many patients would not be able to play sports or participate in other physical activities, but these games allow them to do so in a fun, non-threatening virtual environment. Instead of competing with others, they receive positive feedback as they strive to break their own past scores.
"Kids love video games, and they're so excited when they find out that these interactive games are part of their therapy," says Karen Christopher, OT, lead pediatric occupational therapist for the Atlantic Rehabilitation Institute.