GestureTek Health Chosen to Exhibit in Ontario's First Ever Accessibility Innovation Showcase at MaRS Discovery District
Ontario hosted the first ever Accessibility Innovation Showcase (AIS), an official event of the Toronto 2015 Parapan Am Games, Saturday, August 8 to Monday, August 10, 2015 at the MaRS Discovery District. GestureTek Health was honoured to be chosen as an exhibitor for the event, demonstrating their innovations in rehabilitation and health technology that can benefit people with disabilities, their families and employers across Ontario. The showcase was held in association with the United States Consulate General in Toronto.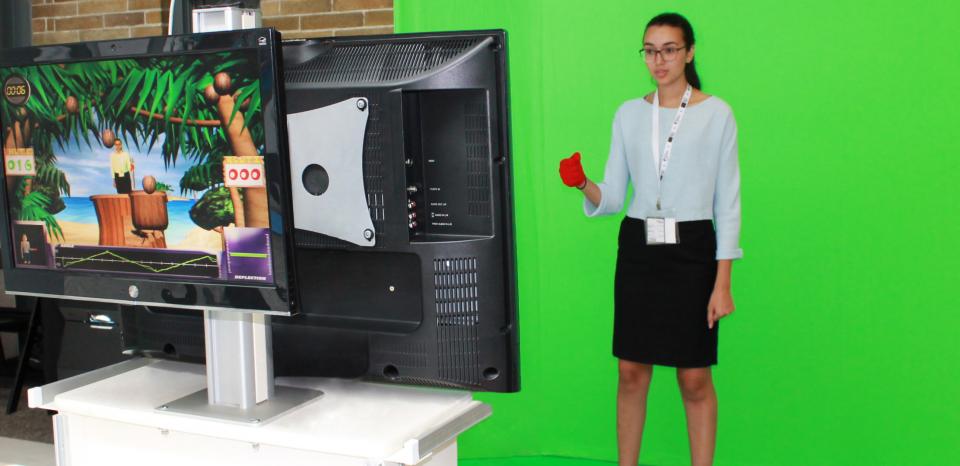 The AIS was the perfect environment for GestureTek Health to share their technologies for health and rehabilitation, where the public could demo the CUBE and IREX, two of GestureTek Health's revolutionary touch-free, motion-activated solutions for virtual reality physical therapy, multi-sensory stimulation and immersive play. Both allow users or patients (regardless of age, ability or condition) to have fun in a hygienic environment and experience marked improvement in their physical and cognitive abilities.
The CUBE, a multi-sensory floor projection unit that empowers people with even the most limited mobility to interact with virtual reality environments, has both a movement and non-movement setting. Each setting generates interactive environments projected onto the floor with sound and visual effects that are triggered by the user in real time. This technology from GestureTek Health has been used for stimulation and relaxation in Sensory and Snoezelen rooms for over 10 years.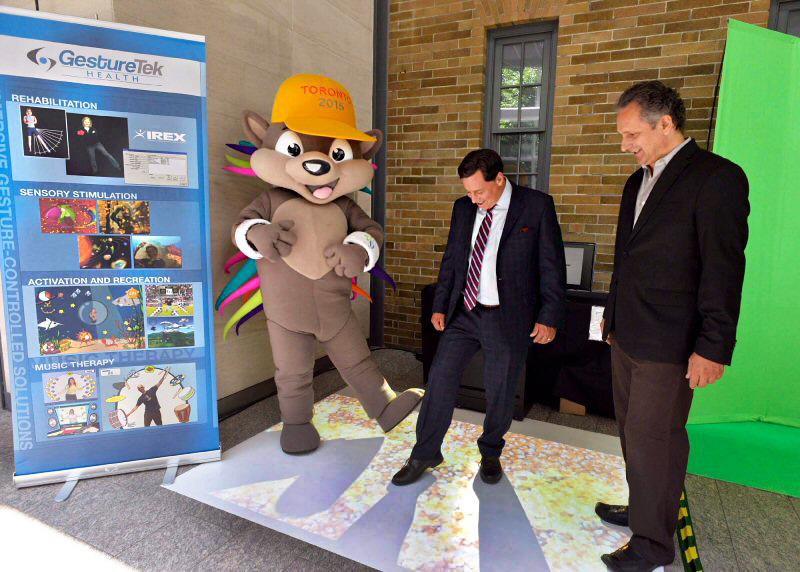 GestureTek Health's true highlight at AIS was in demonstrating the IREX (immersive rehabilitation exercise system). IREX is an immersive video gesture control technology that places patients in virtual environments for clinician prescribed therapeutic exercise regimes, adjustable to any patients needs, that can test single joints, combined joint movement or full body function.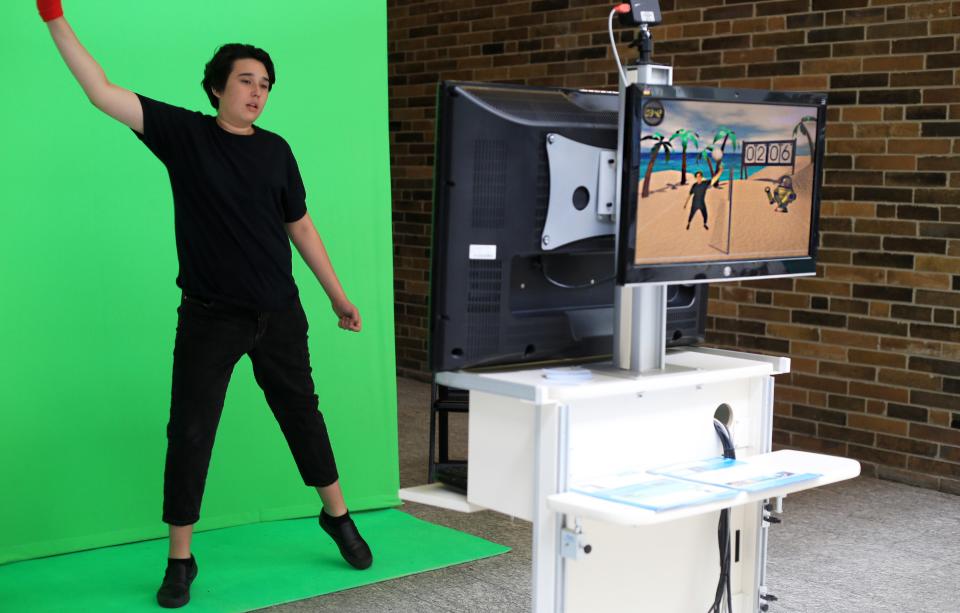 The immersion in a full-body virtual world enhances a patients sense of "presence" and real-time auditory/visual feedback results in improved motivation and effort in rehabilitation exercises. In fact, research has found that patients are two to three times more likely to do their exercises with the IREX, and for two to three times longer! 

The system makes it easy for clinicians to specify and measure range of motion, frequency of successful exercises and the number of repetitions completed.
The results: Improved executive functioning, cortical reorganization, balance/trunk control, mobility, increased sense of control, achievement/independence, improved socialization, increased compliance/adherence, pain diversion and increased enjoyment and desire to engage.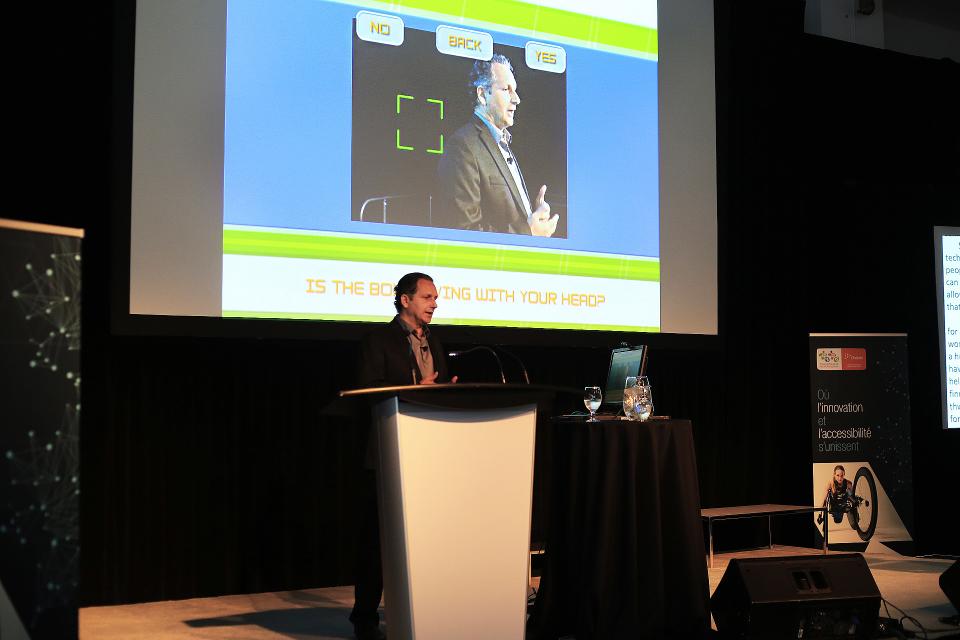 "The kick-off of the 2015 Parapan Am Games is the perfect time to showcase innovative Ontario-based companies creating life-changing accessible technologies."

Brad Duguid
Minister of Economic Development, Employment and Infrastructure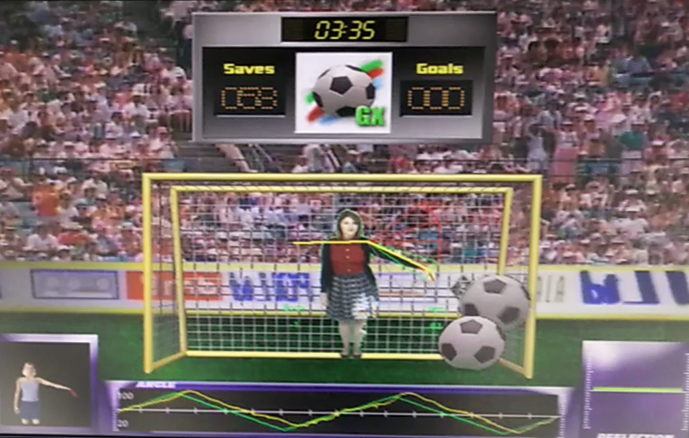 "The International Paralympic Committee is pleased to support the first-ever Accessibility Innovation Showcase. Technology can make a significant difference in making the lives of everyone easier and more productive. For para-athletes, this can be the difference between sitting on the sidelines or being on the court."

Sir Philip Craven
President, International Paralympic Committee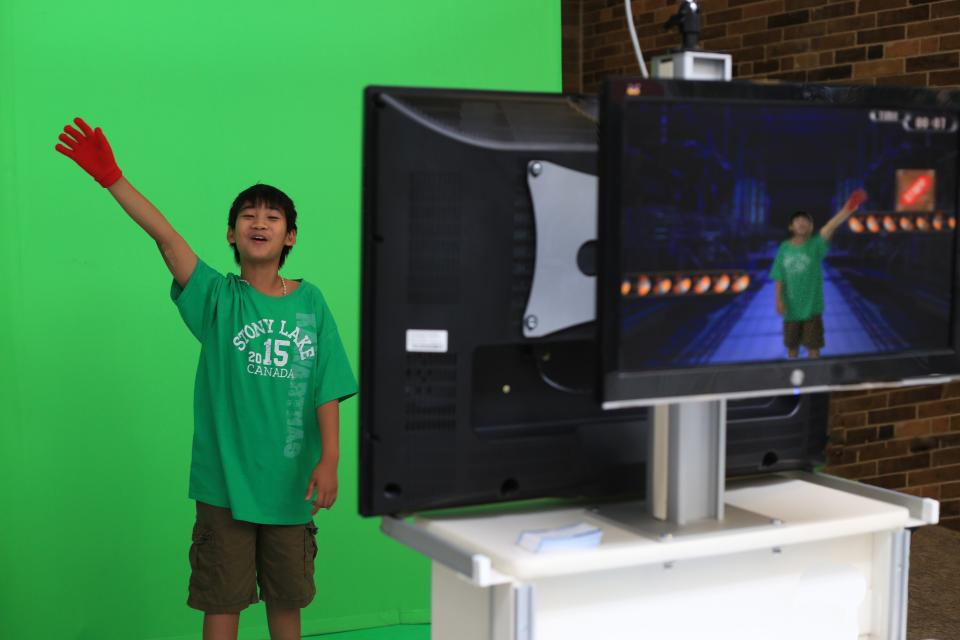 It has also been found that IREX improves neuroplasticity of the brain, aiding recovery, and improving memory and processing speed. Since IREX is touch-free with no risk of cross-contamination it is also a revolutionary rehabilitation technology for use in hospitals, clinics, private care centres and seniors homes.
In 2017 GestureTek Health was honoured to be invited back to Ontario's Accessibility Innovation Showcase for a second year, as part of an official event of the 2017 Invictus Games. The event brings together top innovators, investors, local and international dignitaries, government representatives, athletes and the public, raising the profile of accessability leaders, innovations and solutions.